If you get a large black rectangle in the bottom center of the screen when you change the settings on Apple TV to 4K HDR. What should we do?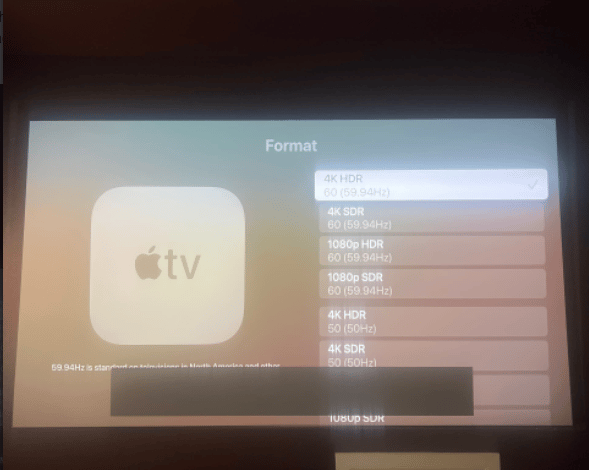 Following steps to see if it solves the issue
Please try performing a factory reset by going to Settings> General> Factory Reset.
Once the projector is reset, please make sure that the projector has the latest firmware.
This can be done by going to Settings>General>Update version. Please update the projector if it is not up to date.
Related post:
How to Connect Speaker to VAVA 4K Laser Projector?
VAVA 4K UST Laser Projector Quick Setup Guide
Do I Need a Screen to Go with VAVA 4K Projector?
WEMAX Nova vs Optoma CinemaX P2 vs VAVA 4K – Which Projector is Better?