WEJOY Touchable Screen Projector allows you to create a giant touchscreen anywhere, anytime. All you need are a WEJOY projector, a rechargeable interactive pen, and the software "Touch Cal". WEJOY patented encapsulation optomechanical technology makes the optical components a fully sealed package to prevent dust from entering for a long time, which perfectly solves the problem of black spots, and yellow macula.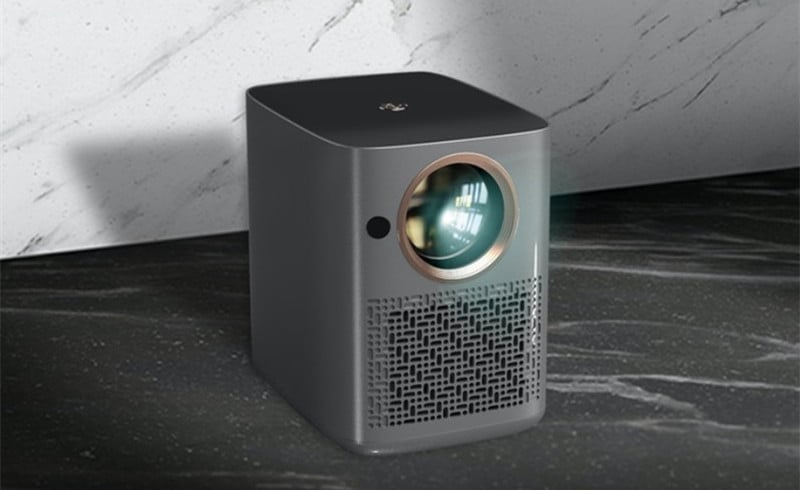 It offers 1920*1080 native resolution as well as 600ANSI lumen brightness. What's more, it has Android TV built right into it, you can enjoy all the native APPS in the projector. Its fully sealed Optical engine technology solved many problems such as dustproof and noise reduction.
The Emotn H1 projector has a built-in Emotn UI customized based on Android 9.0. It comes in HD 1080p resolution, this crisp 1080P resolution in an LCD portable projector is almost state of art technology. The most authentic 250 ANSI Lumens Brightness. Support playback 4K video, 1080P HD video. It is powered by a Mediatek MT9269 processing chip and has a Mali G31 GPU. It carries 1G RAM and 16GB ROM, ensuring quick computing and stable operation. It is loaded with useful 4-point keystone correction.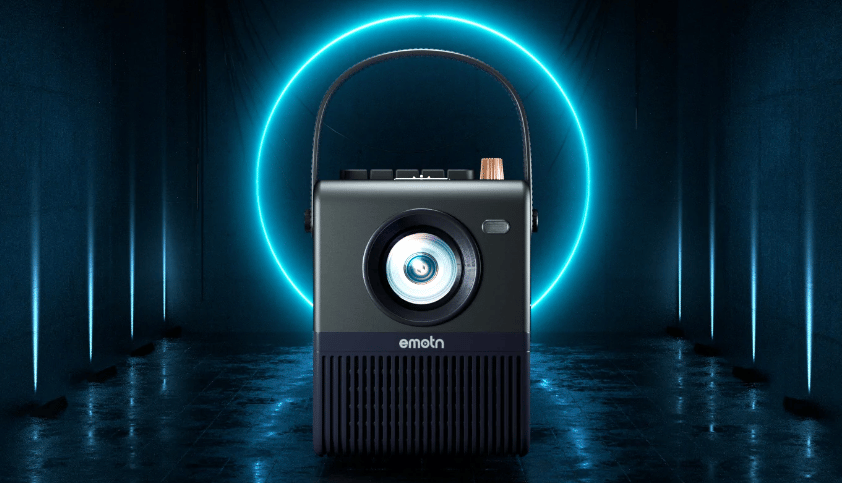 The overall color scheme and exterior design reflect a retro style. There is a fixed-focus lens on the front. Fast and smooth wireless screen mirroring through 5 GHz connection. Loaded with fast Bluetooth connection. It's speaker itself too. S/PDIF and HDMI ARC audio output are supported.
To sum up, Emotn H1 and wejoy all support HD 1080P. Emotn has lower brightness than WEJOY, but Emotn H1 has powerful performance in terms of lamp life and audio effect and system stability.
Read more:
Optoma HD28i vs Dangbei Mars Pro – Which Projector is Better?
Optoma HD28i Review: How is This Laser 1080P Projector?