Home theater projectors really become a trend in the world of home entertainment. Especially the ultra short throw projectors are indeed a convenience. They are probably the best replacement for TV. In this projector comparison, we will take a look at two popular ultra short throw projector: Hisense PX1-PRO and VAVA 4K, to see which is better.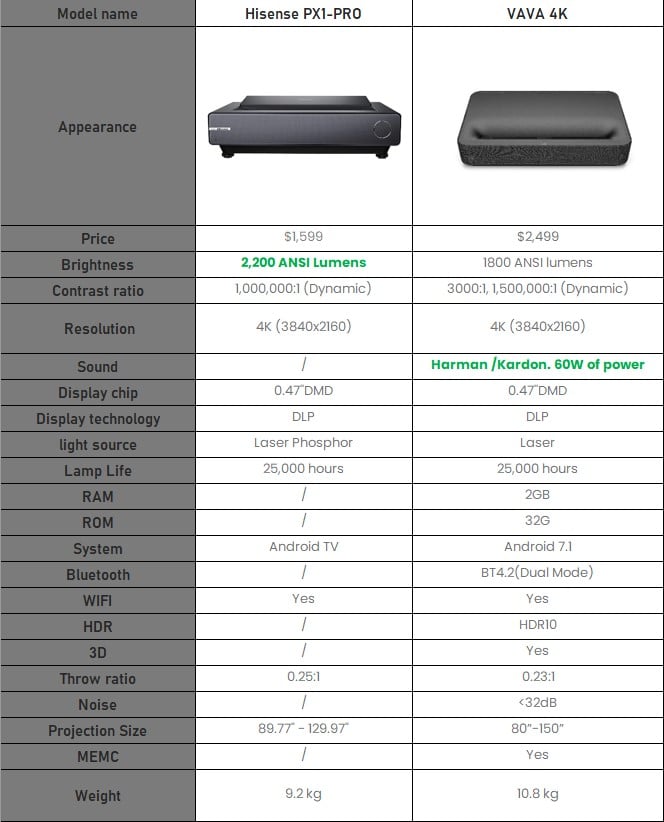 What is the ultra short throw projector?
The ultra short throw projector, also known as UTS projector, has a smaller throw distance than that yet can produce the hugest of projections or images for your movie-viewing, show-marathoning, or video-gaming needs. The ultra short throw projector makes it easier for users to set up, sparing most of the need for ceiling mounts and tripods.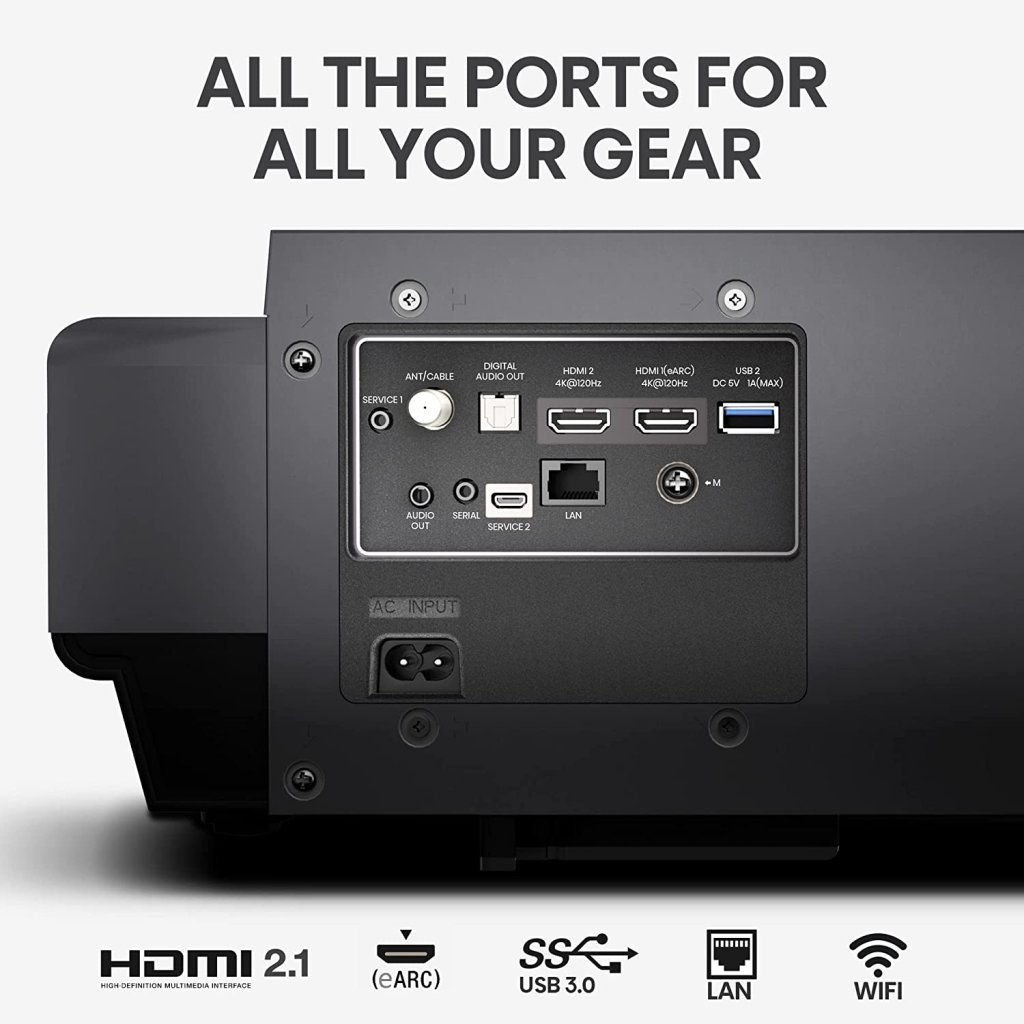 Hisense PX1-PRO projectors and VAVA 4K projectors are all equipped with laser light sources, are capable of bright and vivid images. The lamp lifetime can reach up to an incredible 25,000 hours, which means you don't need to replace the lamp every few years.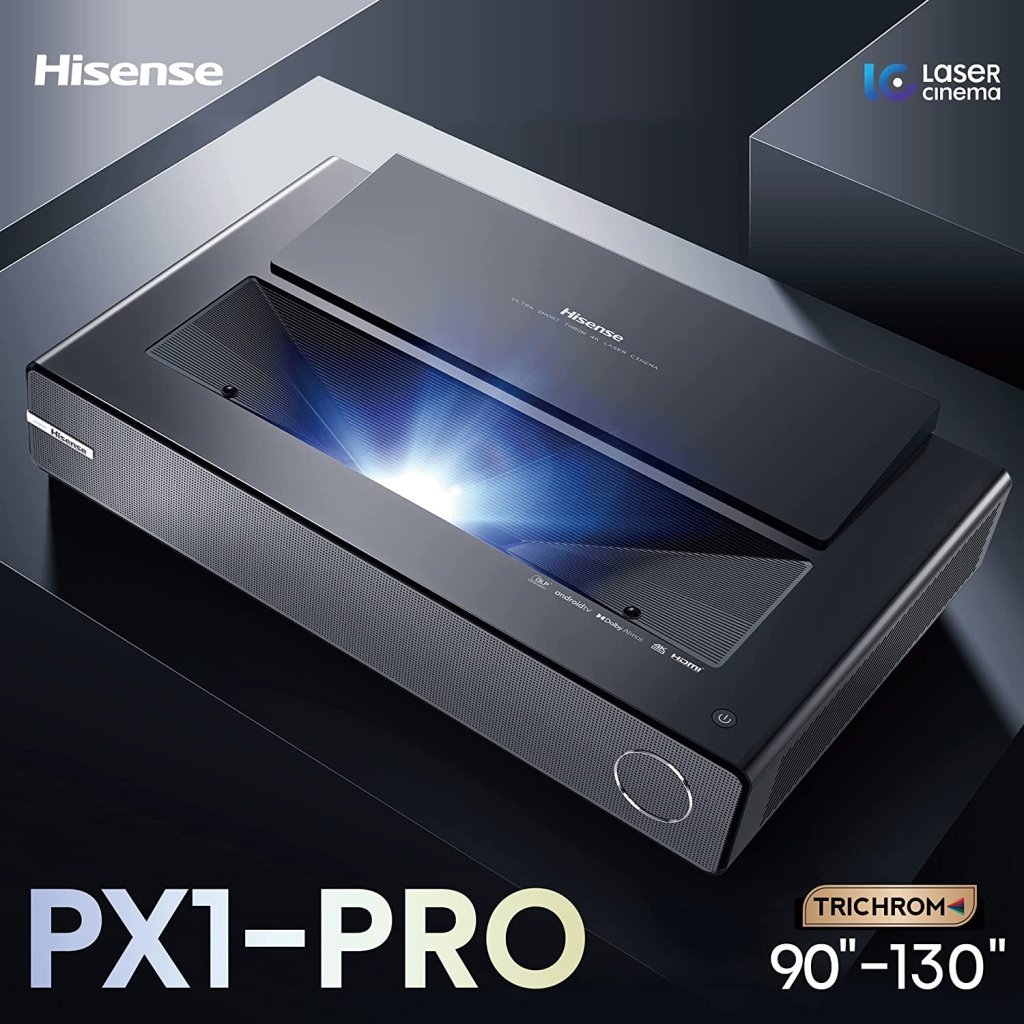 Hisense PX1-PRO projectors and VAVA 4K all adopt DLP display technology, which is a relatively cost-effective high-end technology. 0.47 inch DMD chip helps them to deliver Ultra HD resolution. As for sound, we can't find any specs regarding to sound for Hisense PX1-PRO, but VAVA 4K provides strong Harman/Kardon. speakers of 60w power, certainly adequate for an immersive movie night.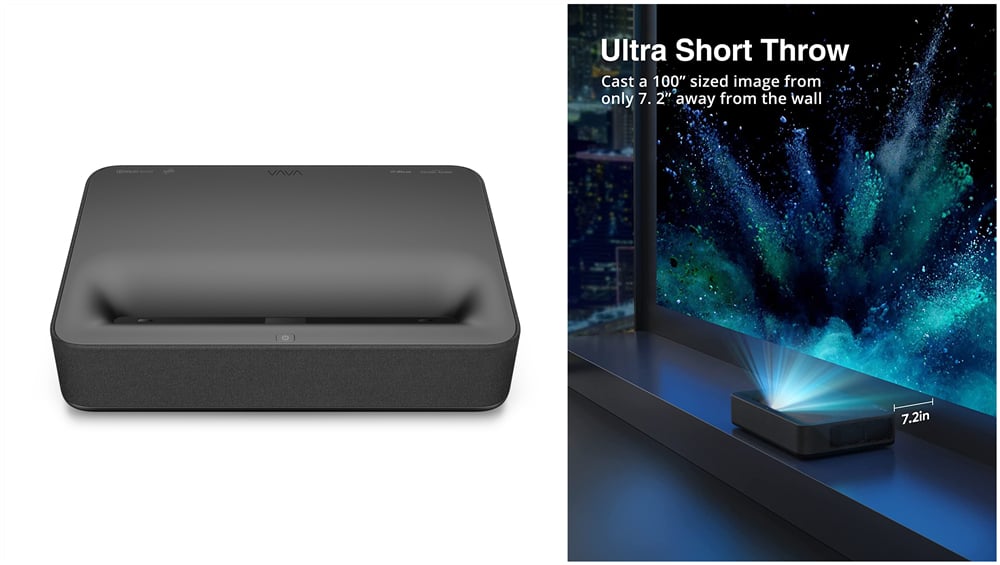 Hisense PX1-PRO and VAVA 4K offer close brightness, Hisense PX1-PRO has 2,200 ANSI lumens and VAVA 4K has 1,800 ANSI lumens. Technically speaking, projector brightness of this level is relatively enough for sharp image output and accurate color reproduction. However, they lack the ability to cope with ambient light, so to make the image quality won't be influenced by the external light source, users better kill the lights as much as possible in their viewing space. And with small gaps, Hisense PX1-PRO is better than VAVA 4K in brightness.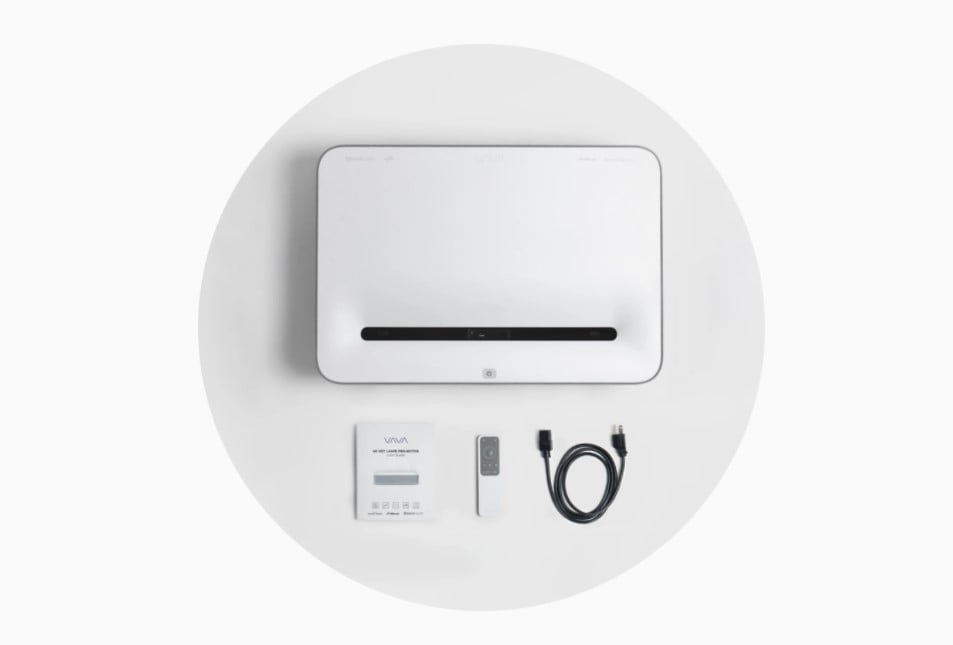 VAVA 4K supports HDR1, allowing users to enjoy highly detailed images and a rich color spectrum. Also, you can get a smooth gaming experience with the assistance of its MEMC feature. Supporting 3D makes VAVA 4K a great option for movie-viewing enjoyment.

Hisense PX1-PRO vs VAVA 4K: Which One is the Better UST Projector
According to the specs of Hisense PX1-PRO and VAVA 4K, we may find that VAVA 4K is more expensive than Hisense PX1-PRO, but a few more hundred investments could bring a multiple of powerful features as well. For buyers who are limited on budget, Hisense PX1-PRO is an excellent affordable UST laser projector.