You can update the firmware online, or by USB device and check the version number of ViewSonic X1 Projector. Do not unplug the power cord, USB device or disconnect from the Internet during the upgrade process.
Firmware update via a USB device
Download the latest firmware version form the ViewSonic website and copy the file to a USB device.
Plug the USB device into the projector.
Go to Application > UPDATE > UpdateLocale.
Click Select and press ENTER/OK.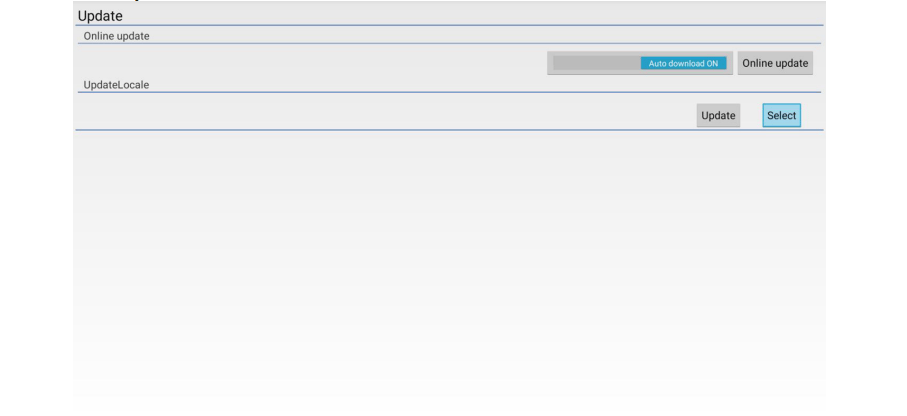 The system will detect the firmware and display the following information. Select the firmware file.

6. The selected firmware will show up. Click Update.

7. The Local update dialog message is displayed, select Update.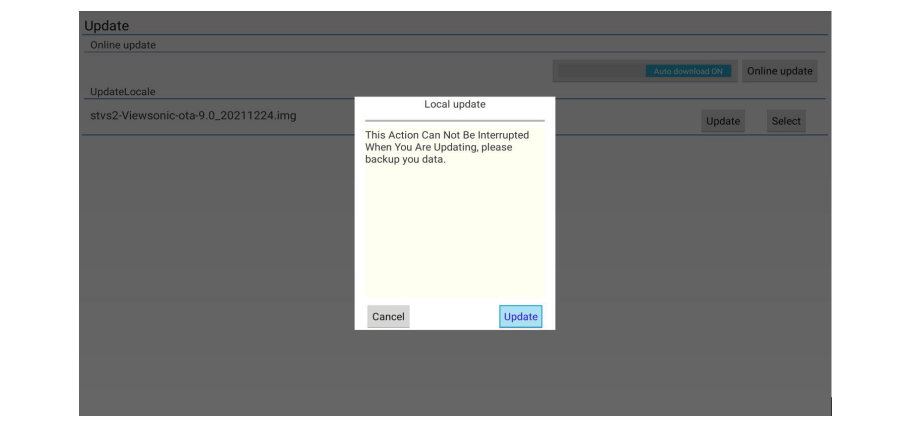 Select Update and the projector will restart the screen will turn black for a few minutes. The update process takes about 5 to 10 minutes. When finished, it will take a few minutes to restart the projector.
Read more:
How to Install Apps on ViewSonic X1 Projector?
ViewSonic X1 Projector Delete App Tip
ViewSonic X1 Screen Mirroring Guide