The ViewSonic X1 projector is equipped with various Apps, and its interface will displays your favorite Apps, this guide will show you how to finish the task. Keep on reading and to know how to delete the App on ViewSonic X1 Projector.
Applications that have been added to My Apps page will be displayed under My Apps page from the homepage. You can access and view all the applications you have installed, and then you can add an application to My Apps page or uninstall it

To remove an application from My Apps page:
After entering the My Apps page, all your favorite applications are displayed.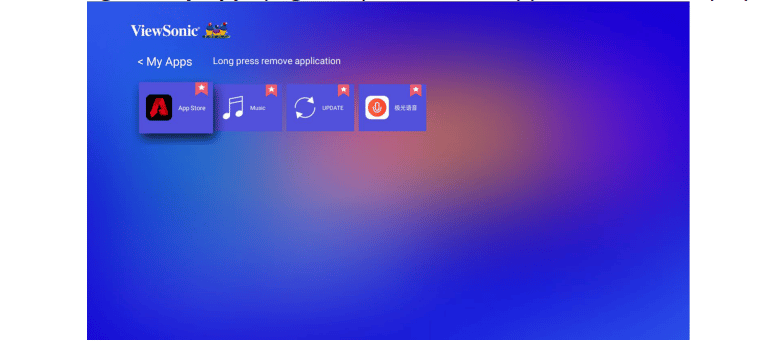 Long press on the selected APP to remove it.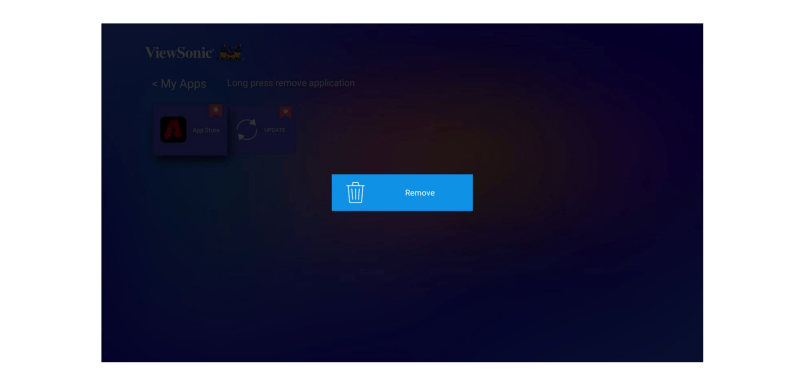 Once removed, below dialogue box will appear.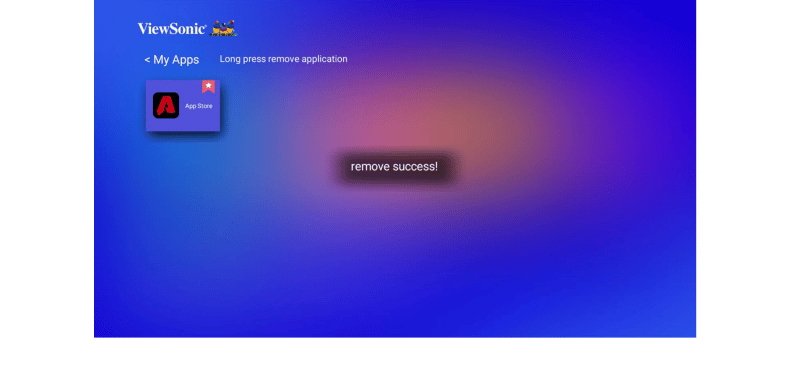 In this case, you can delete the Apps that you don't need, making space for the Apps that's useful for you.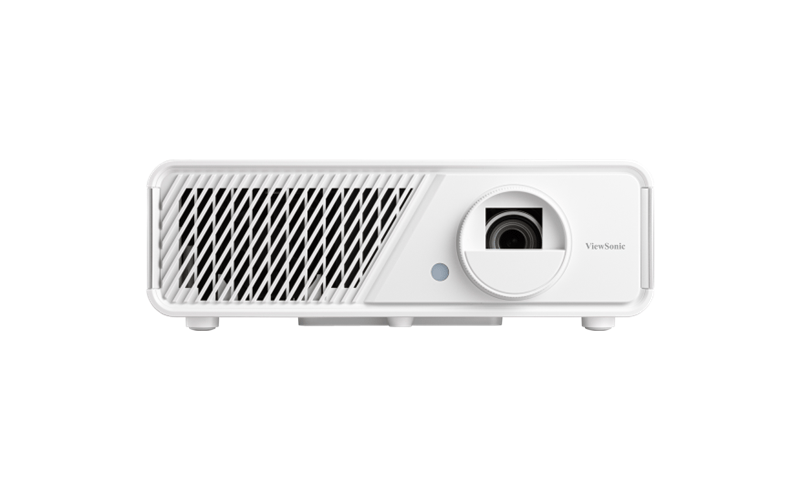 Read more: