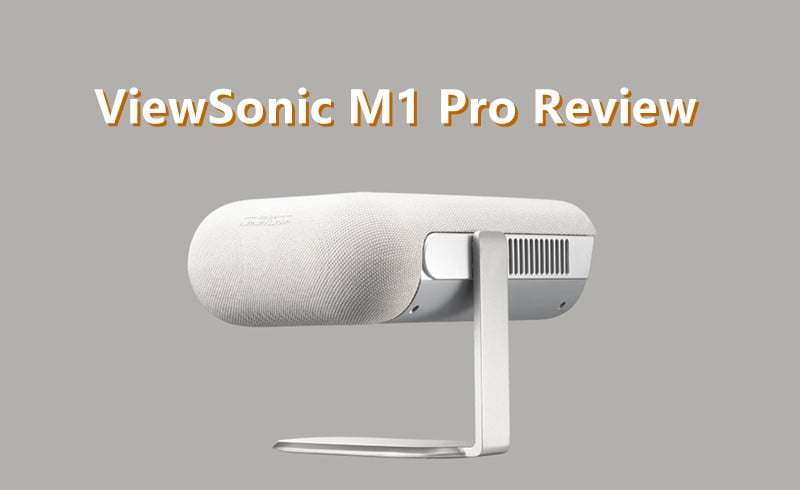 ViewSonic M1 Pro is a new portable projector released recently. In this guide, we will introduce and review the projector from different aspects.
ViewSonic M1 Pro Review
You can know more about the design, light source, image, system, audio, portability, connectivity, and price of the ViewSonic M1 Pro projector in this section.
ViewSonic M1 Pro Review: Design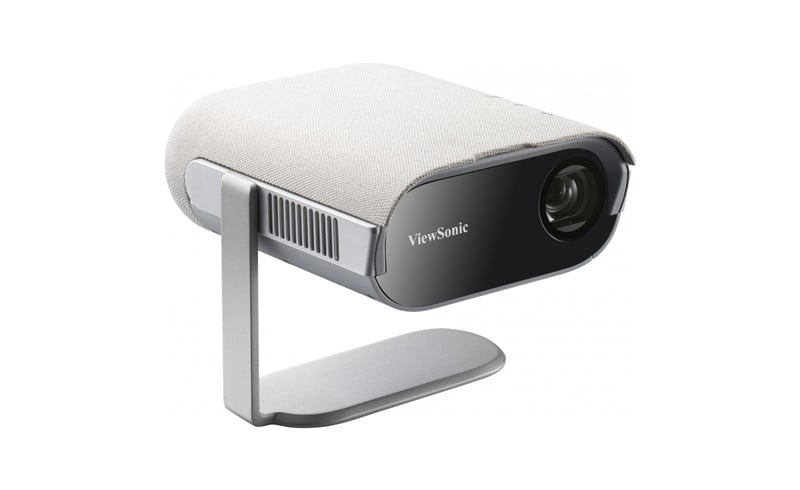 Just like its siblings, ViewSonic M1 Pro also has a metal stand in silver color as the base to provide 360° projection. The projector also has a slide lens cap to protect the lens module during transportation.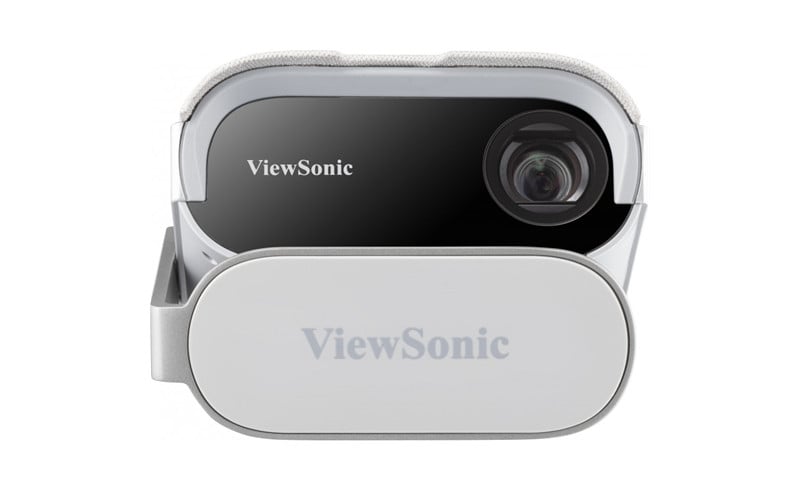 When you swivel the stand to uncover the lens, then the projector will power on automatically. The main body of the projector is covered by fabric to improve the touch and craftsmanship.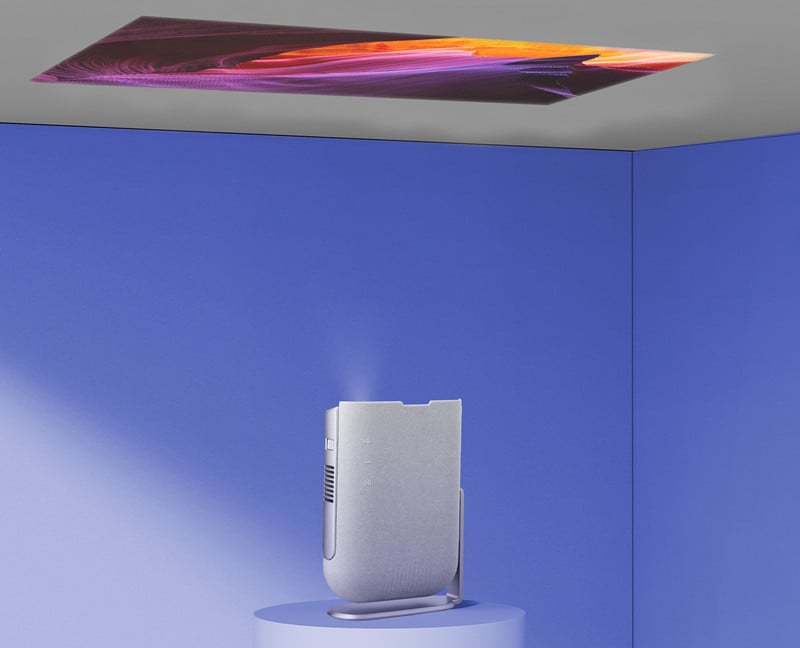 Regarding dimensions, ViewSonic M1 Pro measures 182x140x62mm and weighs 0.95Kg, which can be nestled in a backpack.
ViewSonic M1 Pro Review: Light Source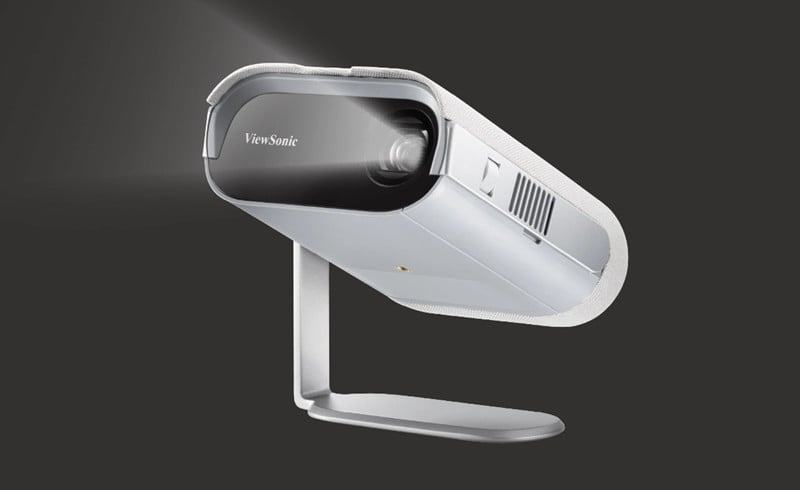 The projector adopts LED as the light source. Compared with traditional lamps and lasers, the LED is not bright enough but has a long lamp life of 30,000 hours. ViewSonic M1 Pro has a brightness of 600 LED lumens, which is suitable for night use or dim ambient light.
ViewSonic M1 Pro Review: Image
ViewSonic M1 Pro has a native resolution of 720P (1280×720) and contrast of 120,000:1, delivering clear and vivid images. For compatible resolution, the projector support 1080P resolution but doesn't support 4K.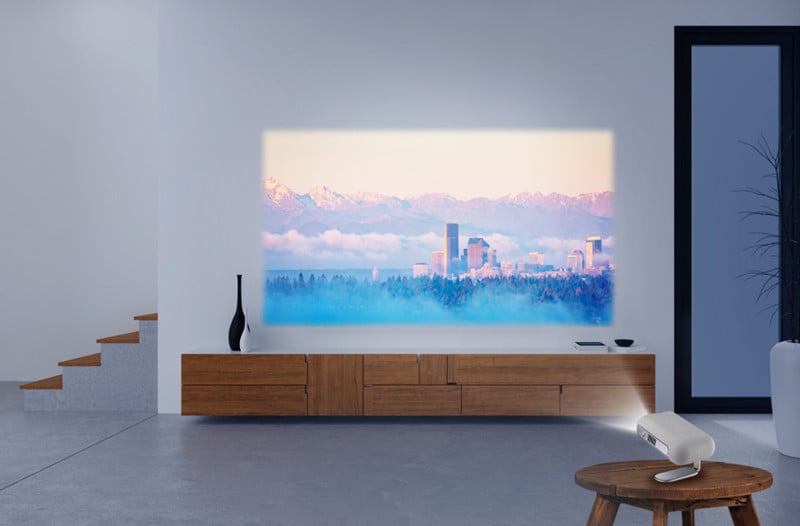 It has a throw ratio of 1.07:1 and projects a max image size of 150", a common configuration for portable projectors. The throw distance is from 0.94m to 3.52m. You can use our projector calculator to get accurate image size and throw distance.
In a nutshell, ViewSonic M1 Pro has an average configuration in terms of image as a portable projector.
ViewSonic M1 Pro Review: System
The projector has no smart Android system but has a simple system and Apps center, and you can download some apps from the App store. You can use screen mirroring conveniently by entering the homepage.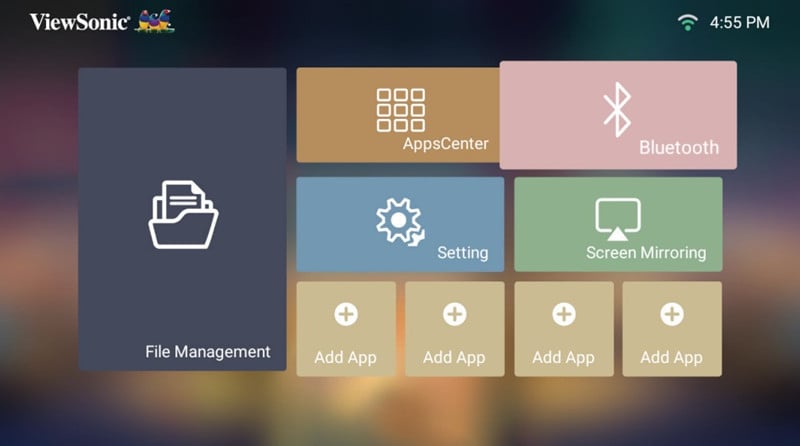 The projector has a built-in storage of 16G and you can download some offline content on the projector.
ViewSonic M1 Pro Review: Audio
The projector is equipped with two 3W Harman Kardon Speakers​ and produces stereo room-filling sound. If you want a more powerful sound, then you can connect the projector to a Bluetooth speaker.
Regarding noise, ViewSonic M1 Pro produces 26dB under normal conditions and the noise is acceptable and normal for a projector. It is a pity that the projector doesn't support Dolby Audio.
ViewSonic M1 Pro Review: Portability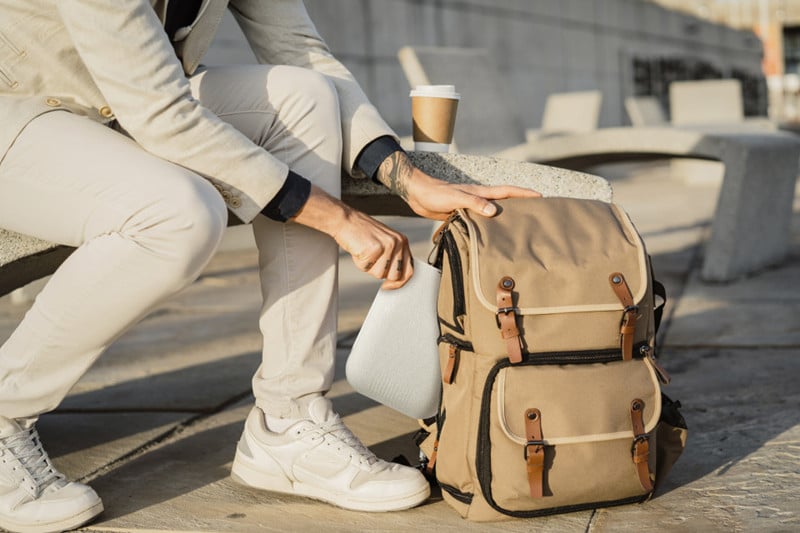 The projector is small and light for transportation, and you can put it in a backpack when going out. It also has a built-in battery and has a battery life of 1.4 hours under normal operation and 2 hours under Eco conditions. The battery life is relatively short compared to most portable projectors in the market because a common movie spends about 2 hours.
Luckily, the projector is compatible with a power bank and you can power the projector using a power bank in the wilds.
ViewSonic M1 Pro Review: Connectivity
Connectivity can never be neglected as it provides more possibilities for the projector. In terms of wireless connectivity, ViewSonic M1 Pro supports both Wi-Fi and Bluetooth and you can connect it to a Bluetooth speaker conveniently. It supports screen mirroring and you can mirror the screen of your smartphone to the projector conveniently. The projector also supports USB streaming and you can just use the USB charging cable to connect the projector to your smartphone no matter iPhone or Android phone.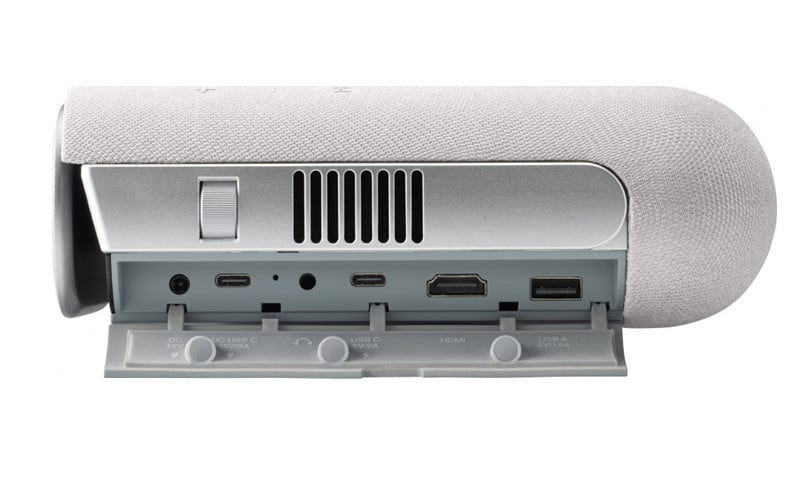 Regarding wired connectivity, ViewSonic M1 Pro is equipped with 1 HDMI interface and three USB interfaces, which are compatible with Amazon Fire TV, ROKU, TV boxes, game consoles, DVD players, computers, etc.
ViewSonic M1 Pro Review: Price
ViewSonic M1 Pro is priced at £632 (About US$699), slightly more expensive than its sibling ViewSonic M1+, which is priced at $357. The price of ViewSonic M1 Pro is slightly higher than some portable projectors on the market, and you can refer to the table below.
| | | | | |
| --- | --- | --- | --- | --- |
| Model | NexiGo PJ20 | Emotn H1 | BenQ GV11 | KODAK Luma 350 |
| Price | $249 | $289 | $379 | $299.99 |
| ANSI Lumens | 350 | 250 | 200 | 200 |
ViewSonic M1 Pro Specs
Model Name
ViewSonic M1 Pro
Display Technology
DLP
Resolution
1280×720
Maximum Compatible Resolution
1920 x 1080
Brightness
600 LED Lumens
Light Source
LED
Lamp Life
30,000H
Throw Ratio
1.07
Image Size
40″-150″
Battery
12000mAh
Battery Life
[email protected], [email protected]
Keystone
H: +/-40°, V: +/-40°
Bluetooth
Bluetooth 4.2
Wi-Fi
Yes
Dimensions
182x140x62mm
Net Weight
0.95Kg
Input
HDMI: 1 (HDMI 1.4/ HDCP 1.4)
USB Type C: 2
(Video/5V/2A out *1, DC in /15V/3A *1)
Audio-in (Bluetooth): 1 (BT4.2)
USB Type A: 1
Output
Audio-out (3.5mm): 1
Audio-out (Bluetooth): 1 (BT4.2)
Speaker: 3W Cube x2 (Full range x2)
USB Type A (Power): 1
(USB2.0 – 5V/1.5A, share with USB A Input)
Speaker
3W Cube x2
Conclusion
ViewSonic M1 Pro has exquisite craftsmanship, amazing design, and good connectivity, but the image performance is average. In addition, it has relatively high pricing compared with its counterparts on the market.
Related Posts
How to Factory Reset ViewSonic M1+Projector?
ViewSonic Adds 2 New LED Projectors for Meeting and Educational Use