On the evening of May 18th, the Vidda M1 projector was unveiled at the official launch event. This product belongs to the brand's YUEJI series and features a walnut wood color with a retro design reminiscent of a vinyl record player. It offers a resolution of 1080P and boasts a brightness of 630 ANSI lumens, with an official price of 3199 yuan.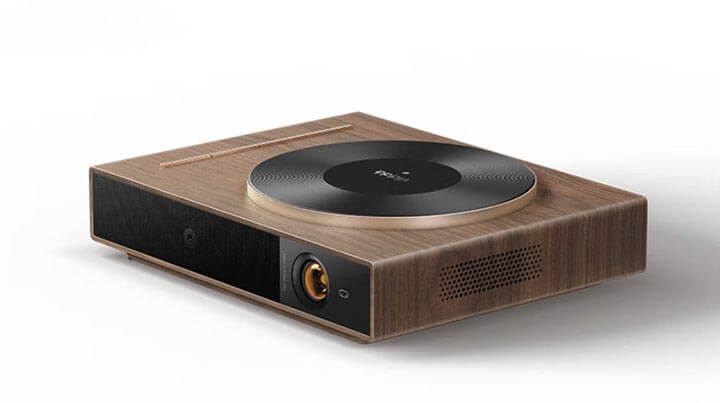 According to the official website, the Vidda M1 projector is equipped with a 0.33″ DMD chip and uses LED light source technology. It supports HDR10+ high dynamic range imaging and MEMC global motion compensation. In terms of audio, it features a built-in 12W high-power speaker and a 300ml large sound cavity. Additionally, it supports Bluetooth 5.0 for playing music even when the screen is off.
In terms of smart features, the Vidda M1 projector is equipped with a CMOS camera and laser dToF (direct Time-of-Flight) technology. It comes with the VI-AI Smart Calibration 2.0 system, enabling automatic focus adjustment, automatic screen entry, intelligent keystone correction, and obstacle avoidance.
In terms of system configuration, the Vidda M1 projector is equipped with the MT9669 chip and has a memory combination of 4GB+16GB. It runs on the JUUI7 operating system, which supports far-field voice control and multi-screen projection, among other features.