Vidda made an exciting announcement on the evening of May 18th, introducing the C1 Pro and C1 Air laser projectors. Among them, the C1 Pro is positioned as a flagship model, boasting exceptional image quality and ultra-high brightness. On the other hand, the C1 Air offers a more compact and lightweight design, catering to those seeking a luxurious yet portable option. Additionally, Vidda also unveiled the Vidda M1, a projector with a retro-inspired design.
The C1 Pro laser projector is equipped with true 2350 ANSI/CVIA lumens. Thanks to its adoption of three-color laser technology, the C1 Pro not only delivers 2350 true lumens but also achieves an impressive 110% BT.2020 color gamut. With a color palette of 1.07 billion colors, a contrast ratio of 1700:1, and a color accuracy of ΔE ≈ 0.9, the projector offers a 4K resolution that meets the highest standards, capable of projecting a screen size of 150-200 inches.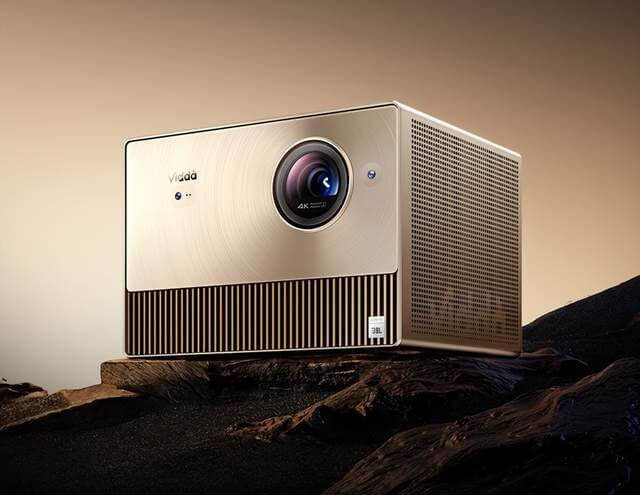 Furthermore, the C1 Pro utilizes a 37-type laser module with 28 RGB laser units. It also incorporates Hisense's leading LPU three-color laser engine, which employs a 1000-zone compound eye uniform illumination integral chain technology to improve brightness uniformity to 99%. The self-developed micro-crystal anti-noise algorithm suppresses 99.9% of image noise. The OPT super-resolution chromatic aberration suppression technology achieves a chromatic aberration suppression effect of up to 98%. Additionally, the projector employs a multi-dimensional dynamic speckle suppression solution, which reduces speckle to a level that is imperceptible to the human eye, providing a more natural viewing experience.
In terms of audio, the C1 Pro features JBL's premium sound technology, offering a speaker power of 2x10W. With the addition of the Vi-balance low-frequency enhancement module, the projector produces deep bass that reaches as low as 55Hz, creating an immersive audio experience. The audio system is expertly tuned by Harman Kardon, ensuring high-quality sound reproduction.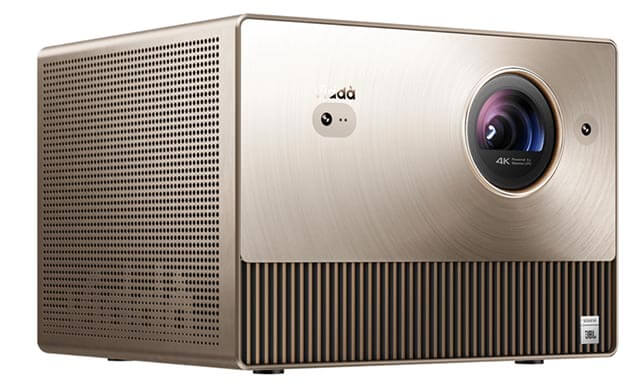 Moreover, the C1 Pro supports 4K HDR10+ and HLG decoding, provides 120Hz MEMC motion compensation, and supports a high refresh rate of 240Hz across all channels. It also incorporates the new high-resolution laser dToF technology, enabling automatic keystone correction, dual-side automatic screen entry, and other advanced features.
With the introduction of the C1 Pro projector, Vidda continues to push the boundaries of visual and audio performance, offering users an exceptional home cinema experience.