The electronics giant LG has added 3 new projectors for business and educational scenarios, including ProBeam BU70QGA, ProBeam BF40QS, and PF510QC LED projector. The two LG ProBeam models are laser projectors while the PF510QC projector is LED-based.
LG ProBeam BU70QGA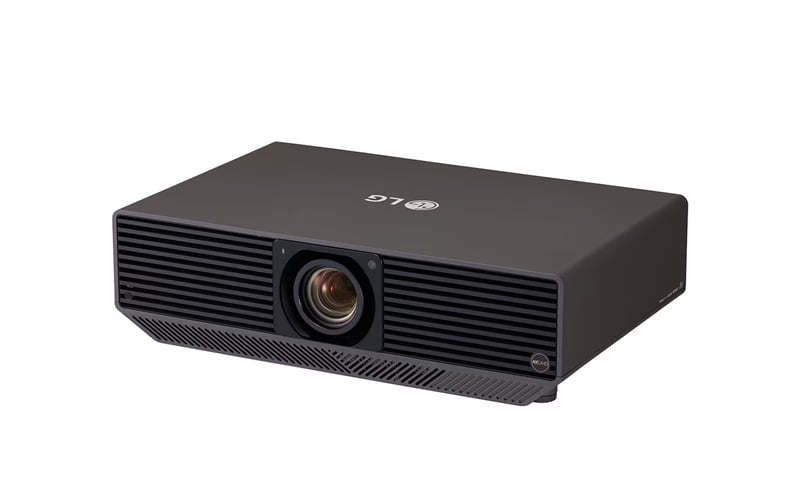 This projector is a flagship model and the first 4K UHD projector to feature LG's webOS Smart Signage 6.0 Platform, which has many advanced picture modes including edge blending, picture-in-picture, and picture-by-picture capabilities.
With 4K resolution and high brightness of 7,000 lumens, LG ProBeam BU70QGA is a good choice for many scenarios. It adopts a laser light source and has a long service life of 20,000 hours.
Regarding ports, LG ProBeam BU70QGA has equipped with 3 HDMI 2.0 interfaces and is compatible with various devices. It has Wi-Fi and Bluetooth support and making it convenient to connect external devices wirelessly.
The projector is priced at $5,999 and is now available in the US.
LG ProBeam BF40QS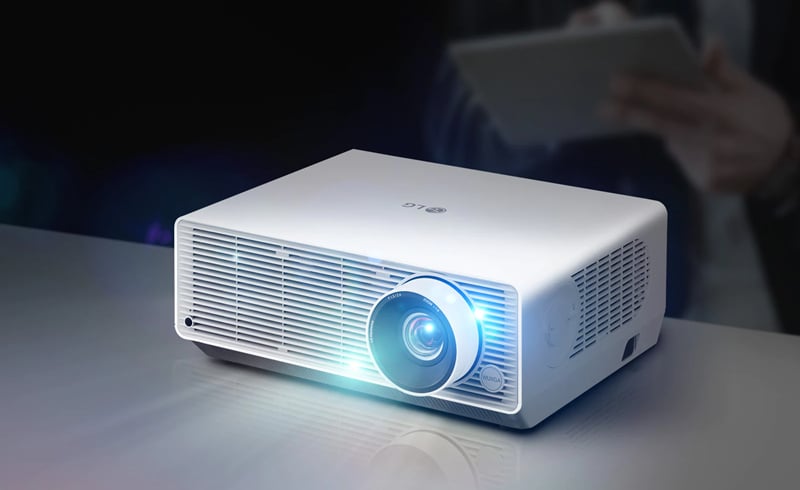 This model is also a laser projector and produces a high brightness of 4,000 lumens. It has WUXGA (1920 x 1200) resolution and high contrast of 3,000,000:1, producing clear and sharp images for business meetings, conferences, and collaboration.
It features Lens Shift (H ±20%, V ±50%) and 1.6x Zoom, which is convenient to set up the projector.
LG ProBeam BF40QS is powered by webOS and also supports Screen Share and Internet Browser. All of these features are friendly for office or classroom use.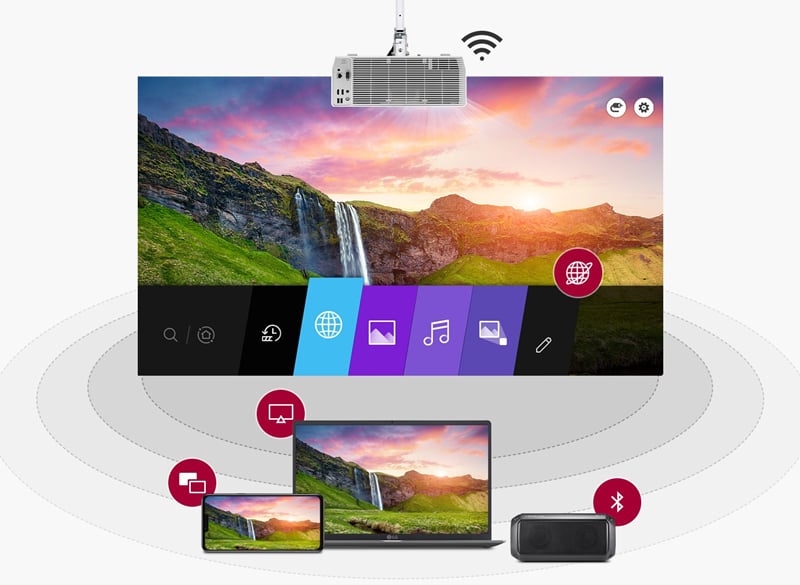 The projector has a price tag of $1,999 and now is available in the US market.
LG PF510QC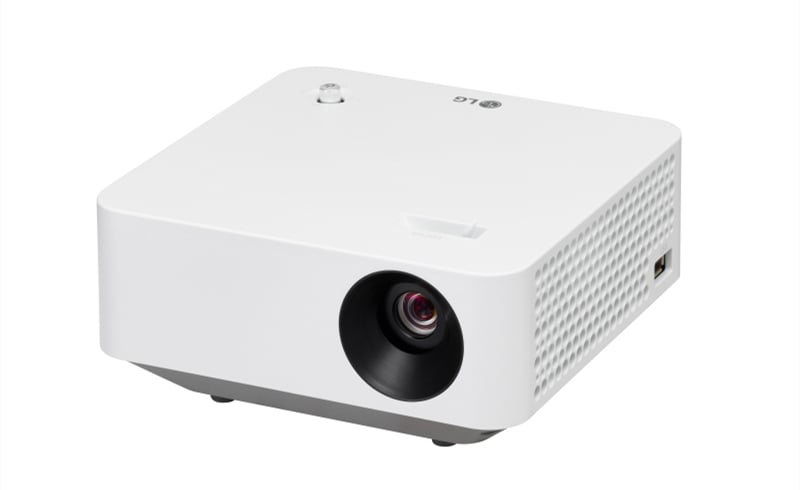 The last model is a portable 1080P projector. It weighs just 3 pounds and you can put it in your backpack.
LG PF510QC adopts a 4-channel LED as the light source and produces 450 lumens. It is suitable for use in some dark environments. As a smart portable projector, it features auto vertical keystone, AirPlay 2, and Screen Share so that users can connect the projector to their smartphones or tablet at will. LG PF510QC will be available for $1,999.
Related Posts
LG PF510Q CineBeam Is Available In The US