The JMGO J10SE projector is equipped with a full-color high-brightness LED light source, 2400ANSI high brightness, without fear of strong light interference, and enjoys a high-definition high-definition cinema-level large-screen experience.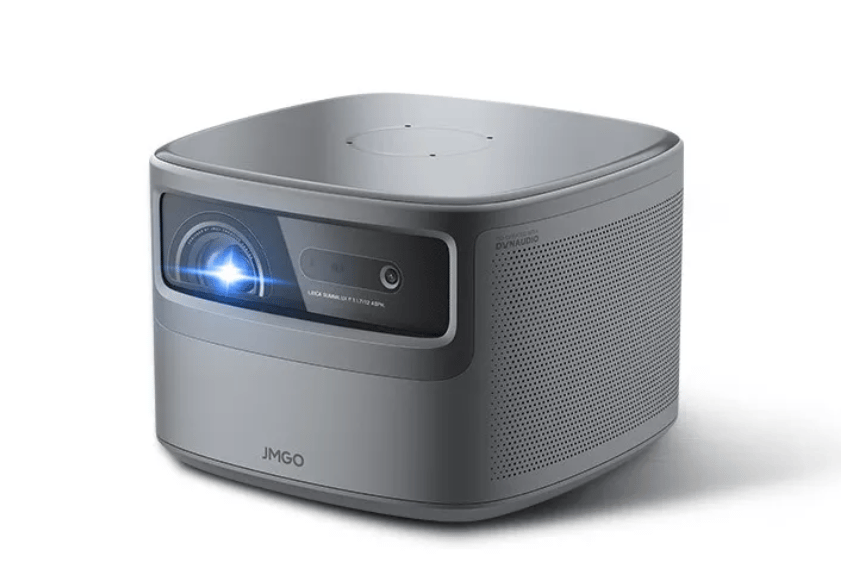 The JMGO J10SE has native 1080P cinema-level image quality, and the 0.47-inch DMD has a larger imaging size. With powerful image quality algorithms, it presents pixel-level high image quality. The performance of JMGO J10SE, surpassing the same level of power, the industry's high-end chips, trillion-level computing power, guarantees efficient image processing, and runs lasting and smooth.
Cooperate with high-end audio brand Dynaudio to create HI Fl sound quality 8W*2 high-fidelity speakers, with strong bass and clear treble, while producing 25dB ultra-low wind noise.
Close to the lens, the screen is closed, preventing glare from strong light, and the low blue light mode greatly relieves eye fatigue and makes watching movies more comfortable.
With HDMI latency as low as 5ms, the gaming experience will be beyond your imagination. Fully automatic six-way keystone correction, can project a square picture at any angle. Automatic focusing makes the picture instantly clear.
JMGO J10SE projector parameters:
Product Name: Nut J10SE
Item number: 100039774035
Product gross weight: 5.696kg
MEMC: Support MEMC
Display Technology: DLP
Standard resolution: 1080P
Power Type: Power Supply
Video interface: HDMI2.0
Display chip size: 0.47″ DMD
Read more
Philips Screeneo U5 vs Philips Screeneo U4: What Are the Differences?