YABER Y21 supports connecting to a DVD player. Follow the steps below to connect the projector to your DVD player.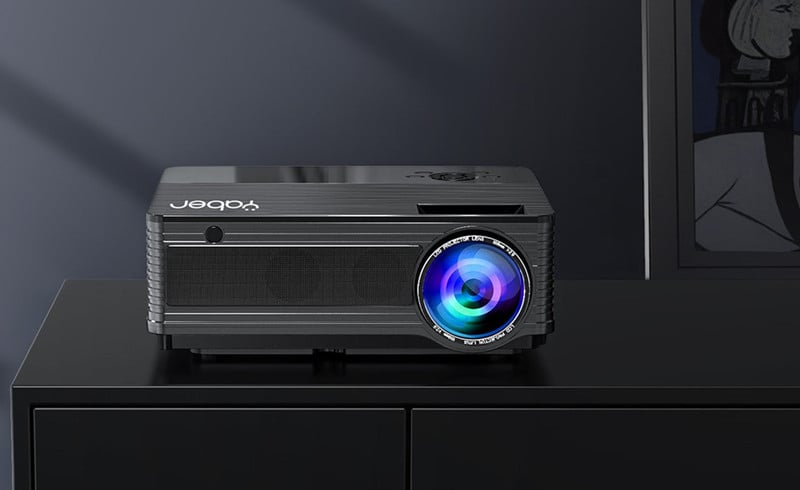 Firstly, turn on the DVD player and the YABER Y21 projector.
Connect the colorful female connectors to your DVD player's RCA cable.
Connect the black connector to the Audio-in port of the projector (As shown in the picture below).
Connect the yellow connector of another side to the video port of the YABER Y21 projector.
Press the "Source" button on the projector or the "S" button on the remote control to select the correct AV source.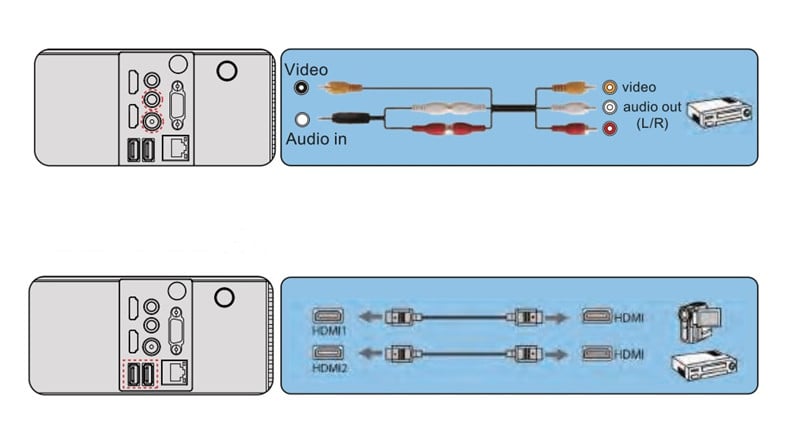 You can also use the HDMI cable to connect the DVD player as shown in the picture above.
That's all for the guide on DVD player connection for the YABER Y21 projector.
Related Posts