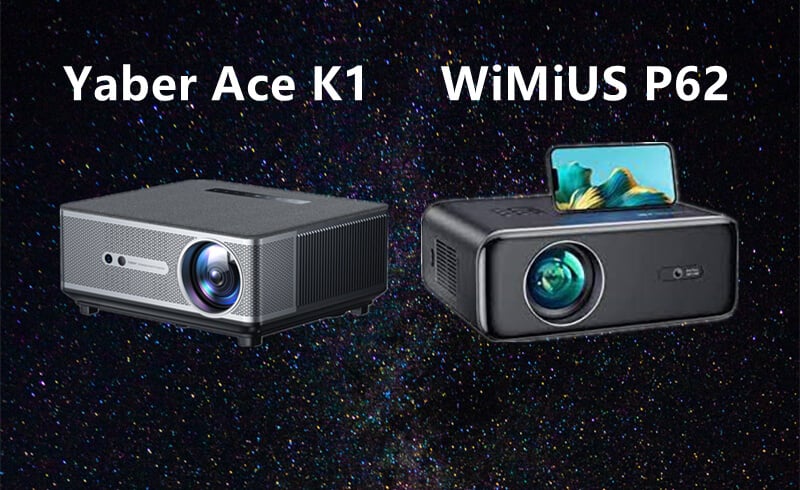 Yaber Ace K1 and Yaber PICO T1 are both new budget projectors with close price tags. This guide compares the two projector models and helps you to narrow your choice. 
Yaber Ace K1 vs WiMiUS P62
Specs Comparison
Yaber Ace K1 is a popular model released at the end of 2022, and WiMiUS P62 is a new product available in 2023. They are both LCD projectors with 1080P resolution. See the specs comparison of the two projectors to know more about their differences.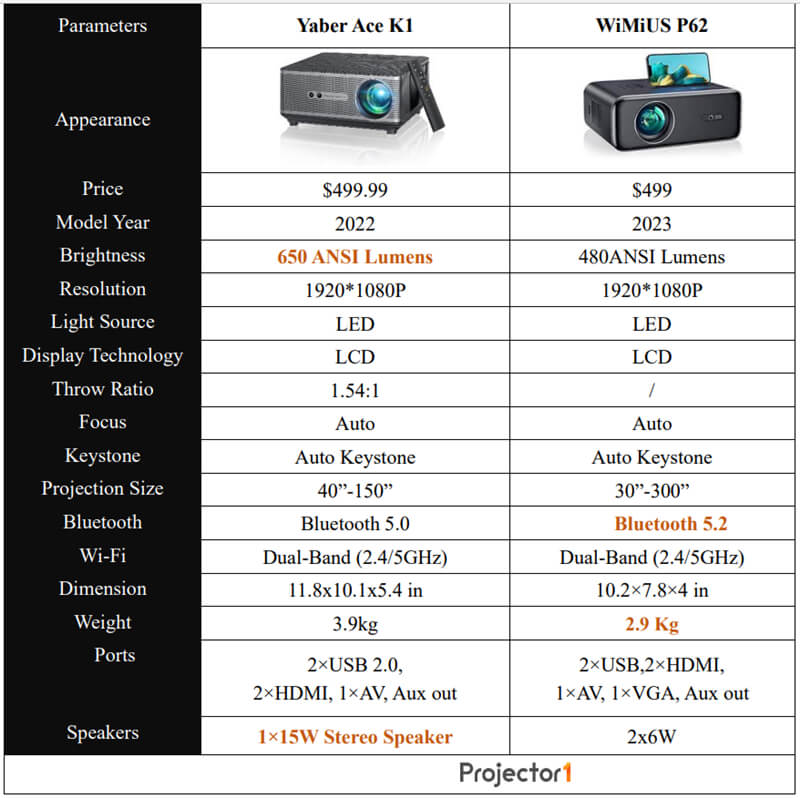 Design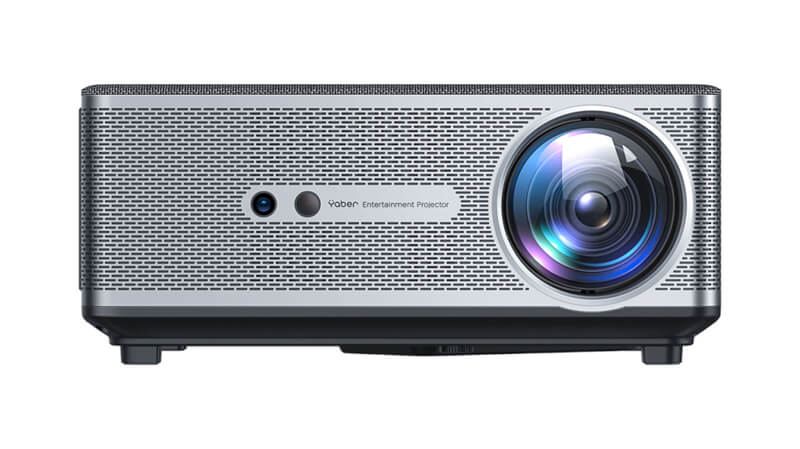 Both projectors have a cube shape and foot pads at the bottom. Yaber Ace K1 adopts deep grey color and has perforated metal panels, and its lines and workmanship are sleek and delicate. WiMiUS P62 is wholly black and has no large vents. We can see the autofocus mark near the camera.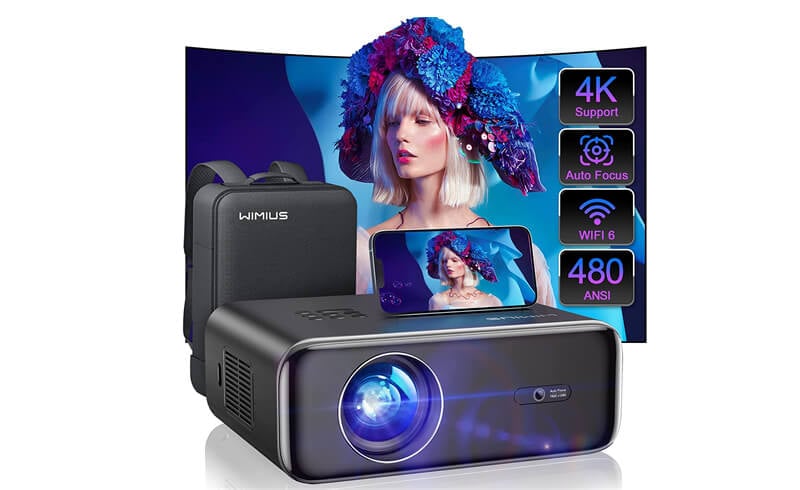 The two projectors both adopt sealed optical engines to prevent the lens module from dust pollution. The sealed optical engine ensures clean and good image quality.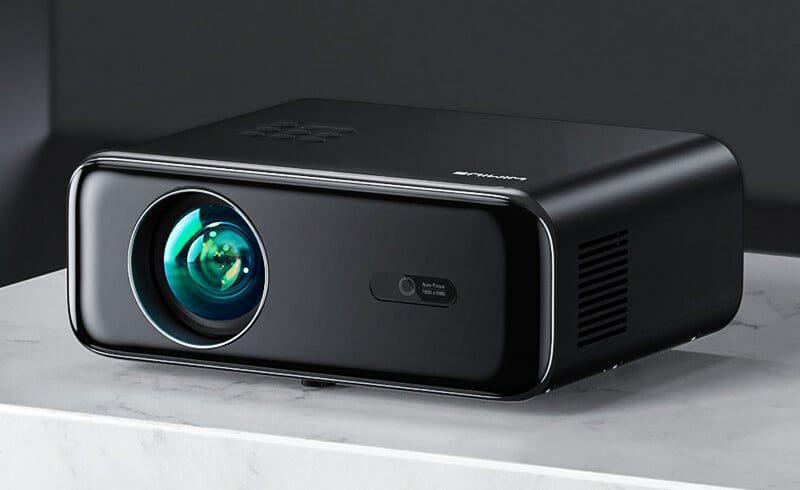 As for weight and dimensions, WiMiUS P62 is relatively smaller and lighter than the Yaber Ace K1 projector.
Brightness
Yaber Ace K1 and WiMiUS P62 both adopt LED as the light source, which has a long light source life and has no trouble with frequent lamp replacement.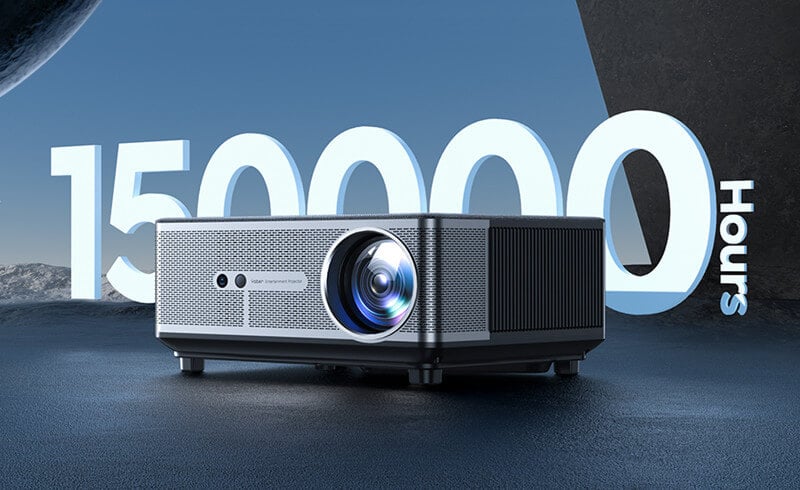 For brightness, Yaber Ace K1 has 650 ANSI Lumens, slightly brighter than the WiMiUS P62 projector's 480 ANSI Lumens. For projectors, brightness is a core parameter, which determines the image quality in well-lit rooms. In other words, Yaber Ace K1 has better image quality in a well-lit environment.
You may be interested in ANSI lumens vs ISO lumens.
Image
Yaber Ace K1 and WiMiUS P62 have the same 1080P FHD resolution, and they have 4K compatibility, but their max image size is different. Yaber Ace K1 has a max image size of 150 inches while the WiMiUS P62 projector has a max image size of 300".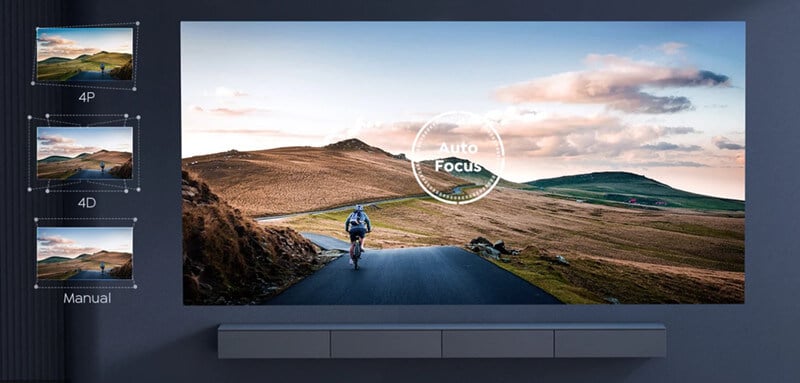 For image adjustment, the two projectors both support auto keystone and autofocus, which makes image adjustment quick and convenient.
Connectivity
The two projectors are both equipped with versatile interfaces, including HDMI, USB, and audio ports. The HDMI port can be used to connect TV sticks and other streaming devices to access more content. As the two projectors have no smart Operating system, the HDMI port is necessary. The difference is that the WiMiUS P62 projector has a VGA port to connect to old-fashioned devices.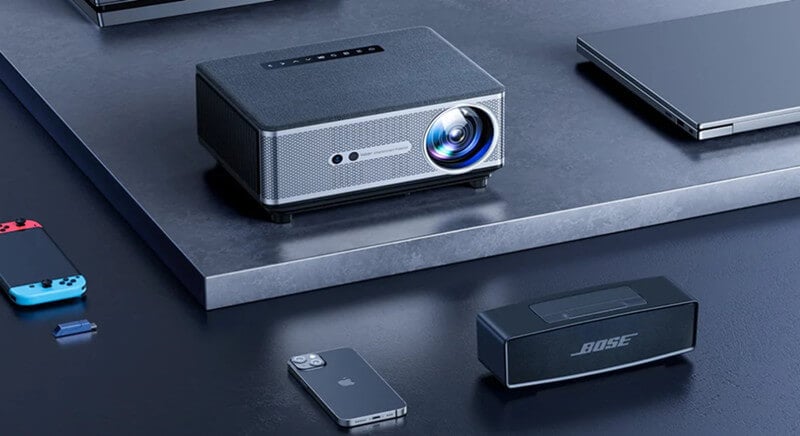 As for the wireless connection, the two projectors both have Dual-Band (2.4/5GHz) Wi-Fi and Bluetooth. The only difference lies in that the WiMiUS P62 projector has a new version of Bluetooth, which features quicker response and better performance.
It is worth noting that the two projectors both support screen mirroring, enabling users to mirror their mobile devices on the giant screen of the projector.
User Interface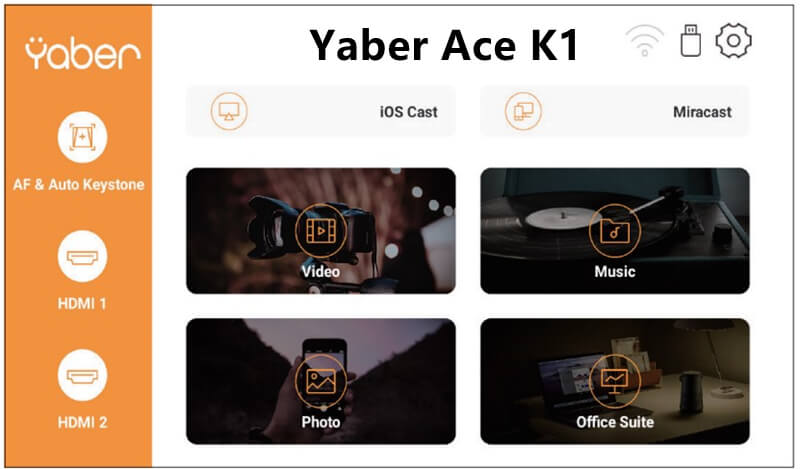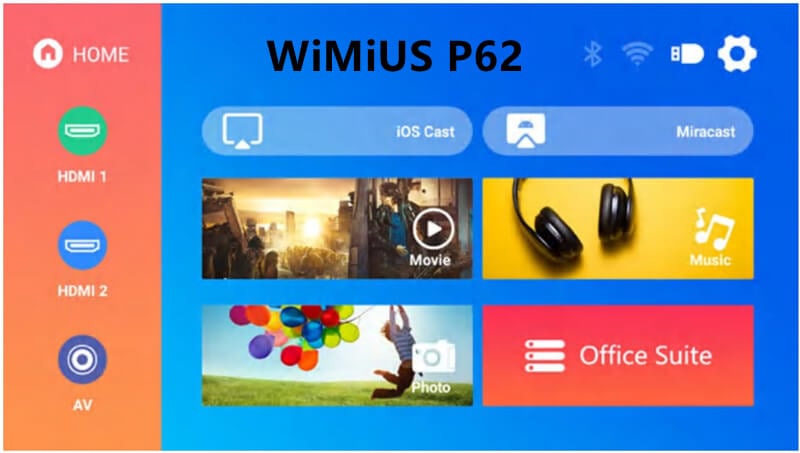 Yaber Ace K1 has an orange theme and you can see all frequently-used functions on the homepage. There is a sidebar on the left side to switch the input source. WiMiUS P62 projector's layout is similar to the Yaber Ace K1 projector, but the color rendering is more colorful.
Audio
Both projectors have built-in speakers, but they don't have the same power. WiMiUS P62 has dual 6W speakers, not powerful as the speakers of Yaber Ace K1. Yaber Ace K1 has a louder and clearer sound quality.
As the two projectors both have Bluetooth, you can connect these projectors to external speakers to get a better sound effect.
Pros and Cons
Yaber Ace K1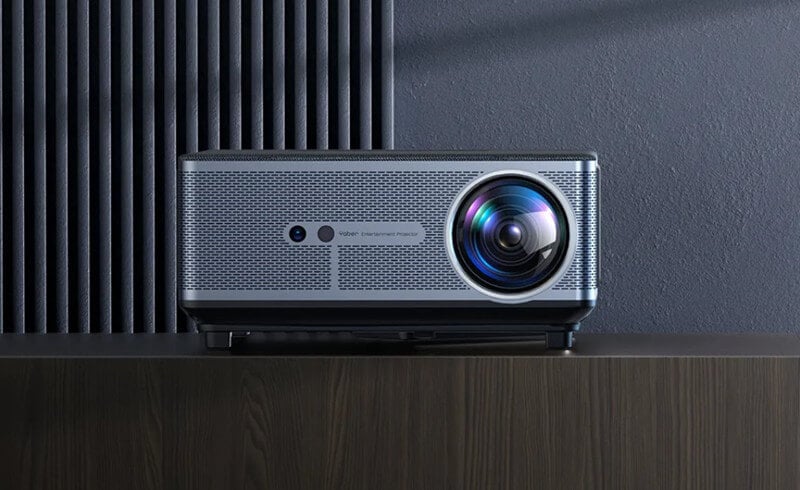 Pros
Delicate Design
Crisp Image
Relatively Brighter
Friendly User Interface
Sealed Optical Engine
Cons
WiMiUS P62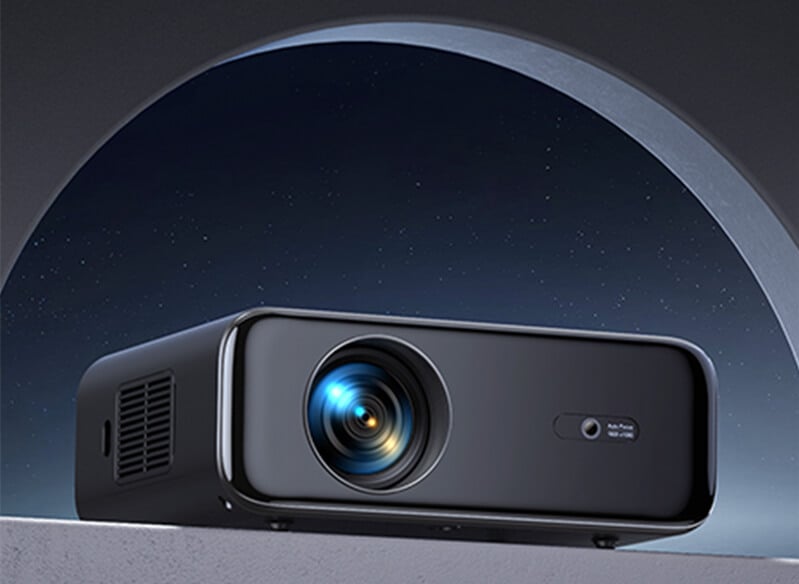 Pros
Bigger Image Size
Complimentary Backpack
Versatile Connectivity
Bluetooth 5.2
Easy Setup
6D Auto-keystone
Cons
Conclusion
After comparing the two projectors, we can conclude that Yaber Ace K1 is better in terms of image brightness, audio, and workmanship, while WiMiUS P62 is better in terms of image size and portability.
Related Posts
LG HU710PW VS XGIMI HORIZON PRO VS Dangbei Mars Pro