KEEPWISE projector supports both wired and wireless connection to iPhone.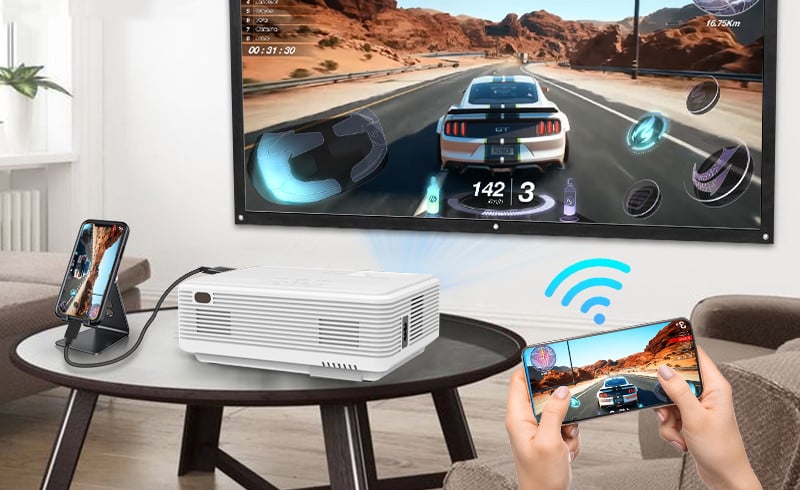 Wired Connection
Plug the original USB data cable into the USB interface of the projector.
Connect the other end to your iPhone.
Trust the projector on your iPhone.
Wireless Connection
Connect the two devices with the same Wi-Fi network.
Open the control center of your iPhone.
Start screen mirroring.
Select the signal of the projector.
Then, the projector and your iPhone are connected.
Related Posts
KEEPWISE Projector Remote Doesn't Work Troubleshooting
KEEPWISE Projector Setup Instruction
How to Watch Netflix on KEEPWISE Projector?