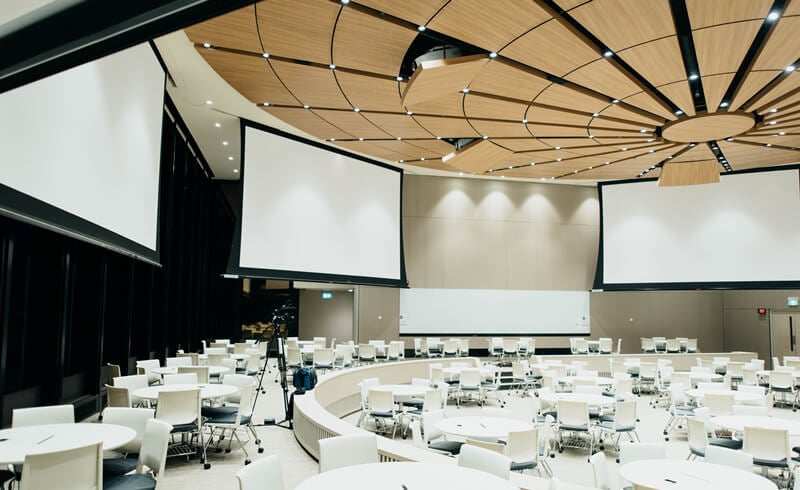 Before deciding on a projector, we need to consider the usage scenarios first. In this guide, we will introduce how to choose a projector for a conference room.
Here are the top considerations when choosing a projector for your conference room.
How to Choose a Projector for Conference Room?
Brightness
Generally, the conference room is bright and spacious to allow more participants. Therefore, the projector for the conference room should be bright enough so that you can use it with lights on or without closing the curtain. If you want a bright projector for conference use, the brightness should be no less than 3,000 ANSI lumens. Otherwise, you may need to have a conference in a dark environment, which greatly affect the viewing experience.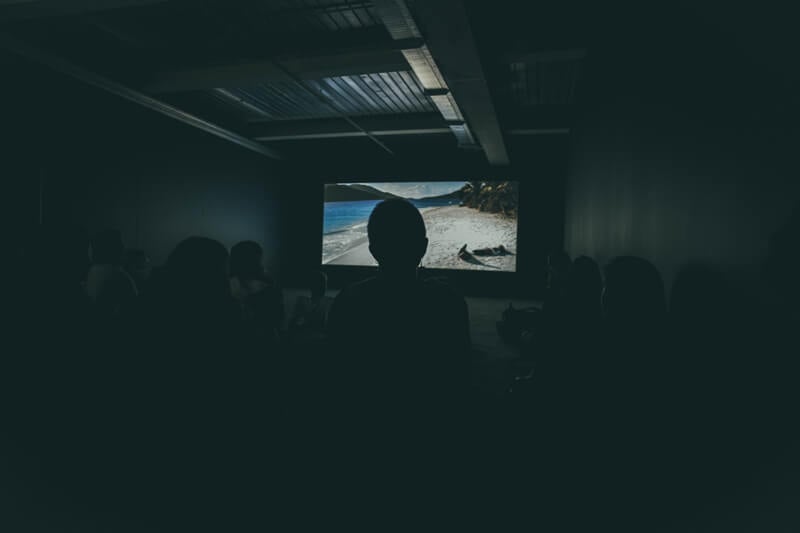 Please note that the brightness of the projector should be "ANSI lumens" instead of other units. Some brands on the market are using "lumens" or "LED lumens" to make their products appealing and competitive.
Check our previous post Lumens vs ANSI Lumens to know more details about projector lumens.
Resolution
Just like your smartphones, the higher the resolution of a projector, the clearer and sharper the projection image. For conference use, the projector should be at least 720P to produce a clear chart. Most conference projectors available on the market have an XGA or WXGA resolution.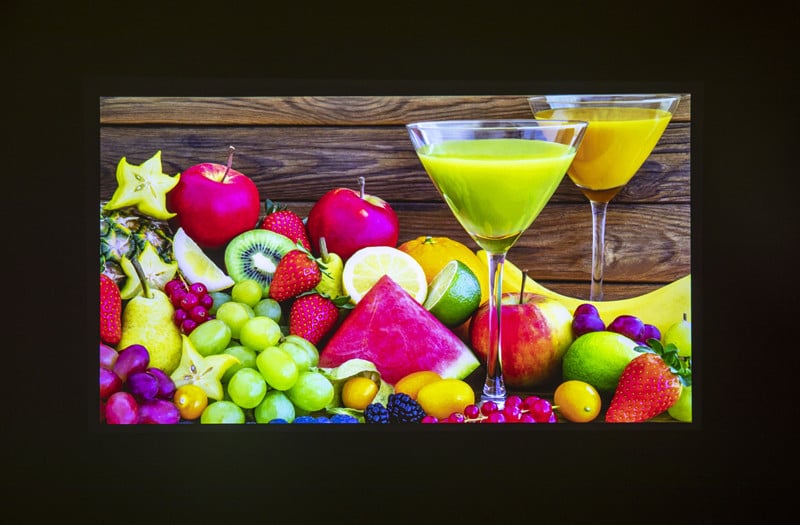 For conference use, we usually need to connect a laptop to a projector. Note here, the projector's resolution should be aligned or matched with the resolution of the laptop. Otherwise, the projection image may be blurry. You can adjust the output resolution on the projector to match the projector.
You may be interested in Display Resolution: XGA vs WXGA vs WSXGA+ vs WUXGA.
Contrast
If you want to use the projector to showcase pictures or product images, then contrast is also critical. The higher the contrast, the more obvious difference between the bright and dark details. A projector with high contrast can better show details in the original pictures.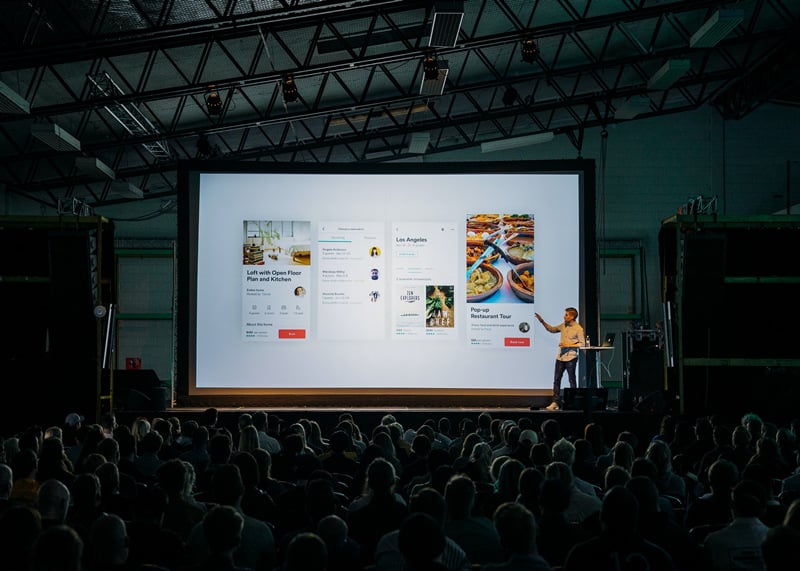 The received unit for image contrast is the ANSI contrast, whose figure is smaller than the FOFO (Full-On and Full-Off) contrast or dynamic contrast. ANSI contrast compares white average brightness and black average brightness using a checkerboard pattern of eight white and eight black squares. FOFO contrast describes the ratio between the brightness of a solid white and the brightness of a solid black reflected image from the same projector. If a projector is labeled with a 5,000:1 FOFO contrast ratio, then the solid white image is 5,000 times brighter than the solid black image.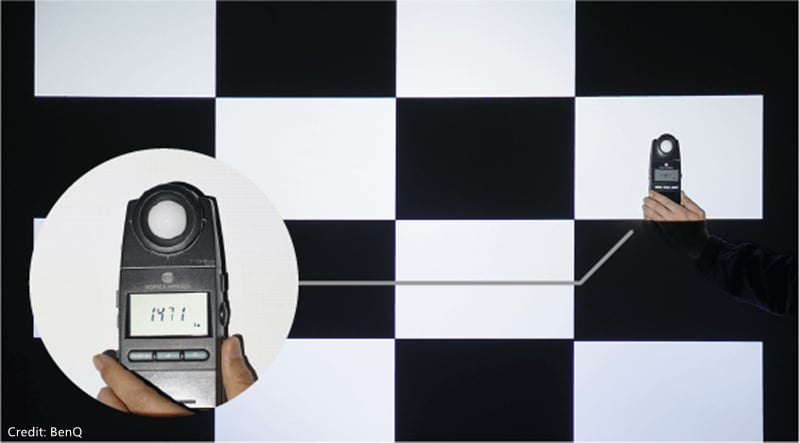 Throw Ratio
A good conference projector can project a big image within a fixed distance so that all audience in the room can see the projection image clearly. Therefore, the throw ratio of the conference projector can't be too big.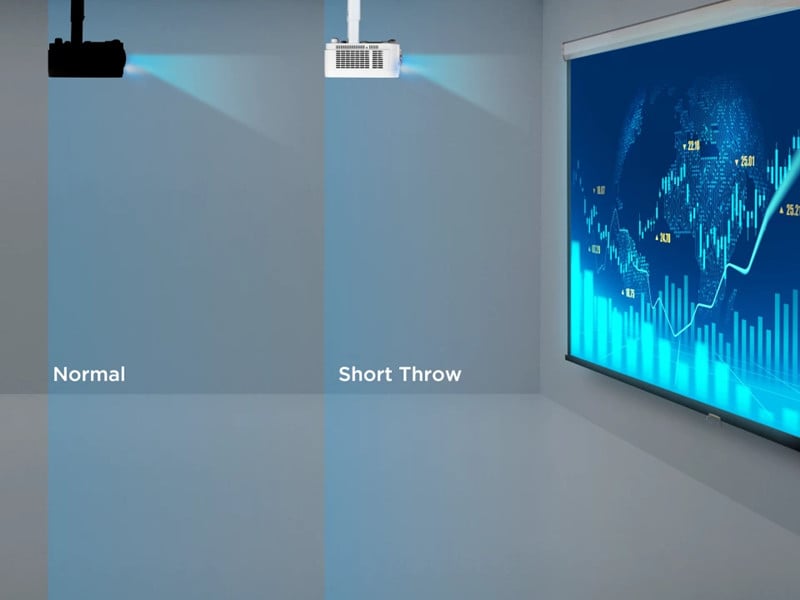 Throw ratio refers to the ratio of the throw distance to screen width. A projector with a smaller throw ratio means that the projector can project a big image from a shorter distance. Most projectors available on the market have a 1.2:1 throw ratio, which can project 100 inches from 2.6 meters away. You can use the projector calculator to calculate the exact throw distance and corresponding image size.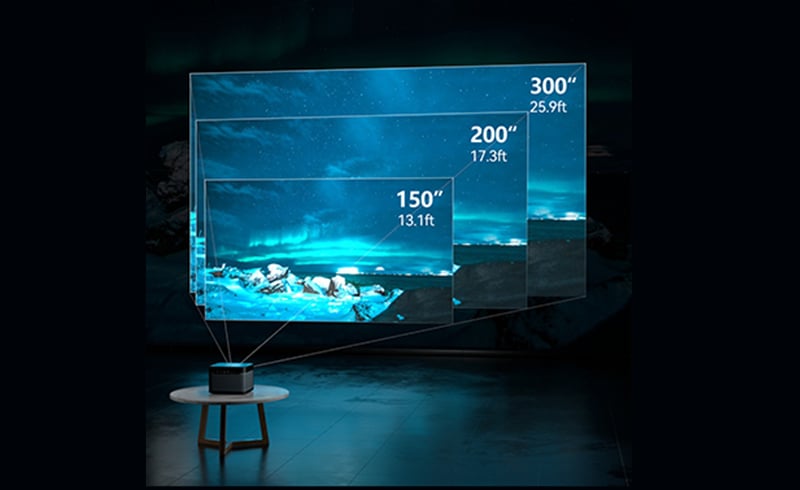 The specific throw ratio for your conference projector is determined by the room size and your setup method. If your conference room is small, then you can choose a projector with a shorter throw while if your room is big enough, then you can just a projector with a relatively longer throw. Most conference projectors are ceiling mounted to save space and make the room neat and clean.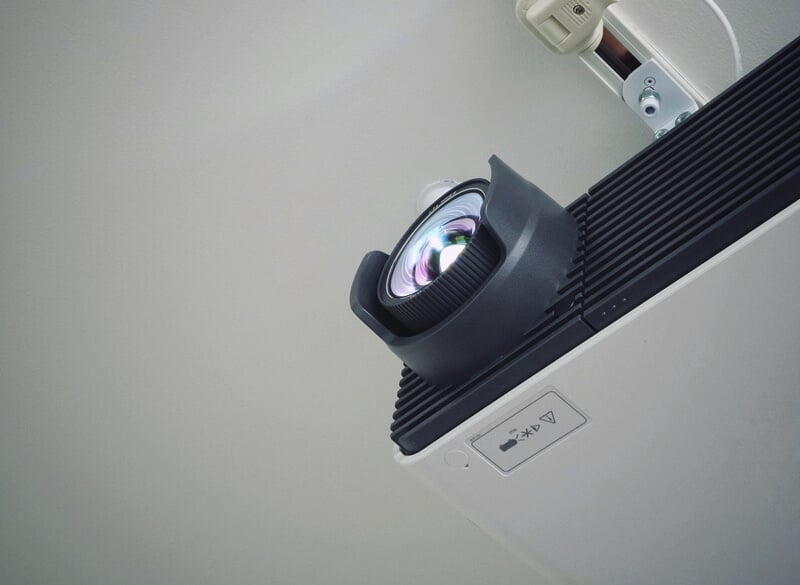 You can also choose a UST (Ultra Short Throw) projector and place it near the screen. However, the cost of a UST projector is usually more expensive than a common projector. UST projectors enable users to set up a projector as a TV set.
Image Size
Generally, a common video projector can project an image size range of 30-300 inches. Some projectors even project 500 inches. For a small conference room, a 100-in screen is big enough. If you want a projector for a large conference room or a conference hall, the image size should be 200 inches or 300 inches.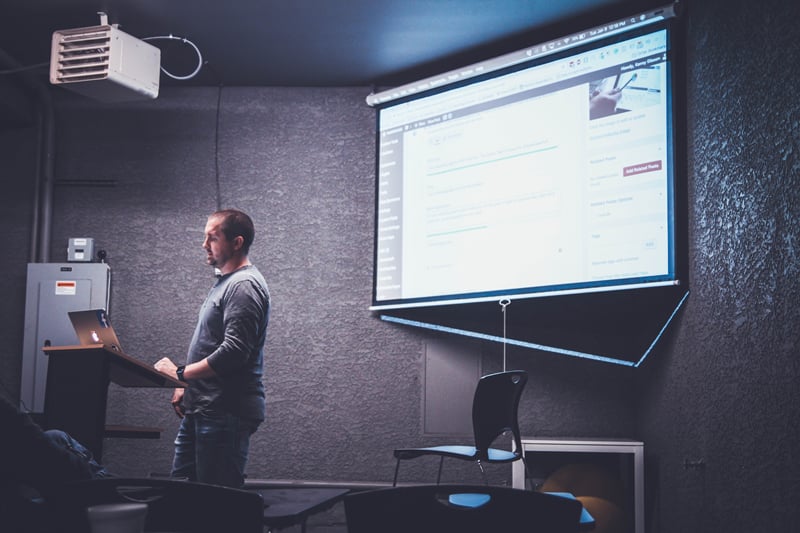 In a conference room, a big image size helps the users to catch the detail and gets a better viewing effect.
Connectivity
Projectors in a conference should match various needs. Therefore, the projector should be equipped with versatile ports so that it can be connected to various devices to get better audio, better content, or else.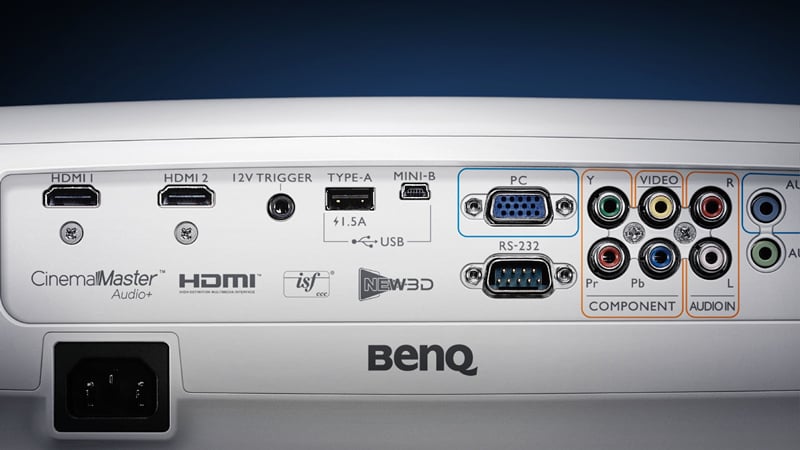 Among these ports, the HDMI interface and USB interface are critical for a projector. Regarding the HDMI interface, projectors with HDMI 2.1 and multiple HDMI interfaces are recommended. HDMI 2.1 has better compatibility and supports more new features compared with previous versions, and multiple HDMI interfaces enable you to connect the projector to more external devices simultaneously. USB interface can be used to connect the projector to a flash drive, smartphone, etc.
Smart Features
Compared with home projectors, smart features are less important considerations when buying a projector. However, a conference projector with smart features (auto focus, auto keystone, obstacle avoidance, and other similar ISA techniques) can be a plus as they are helpful and efficient and save time and manual effort.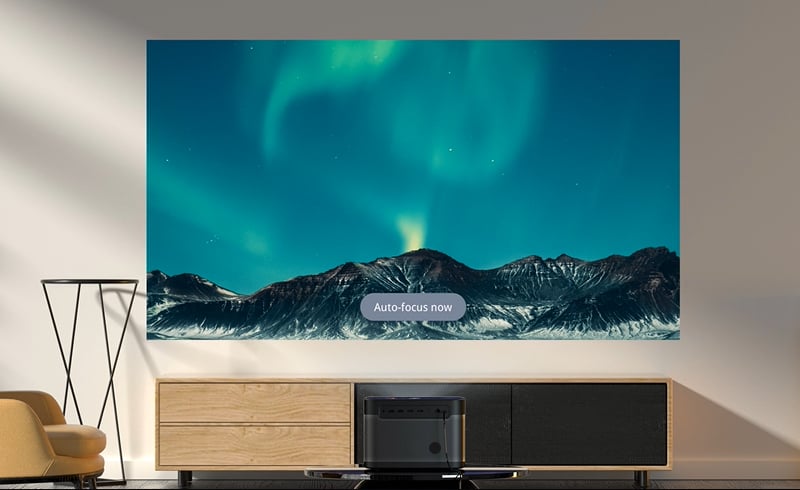 Conclusion
In this guide, we conclude and collect the top considerations when choosing a conference projector. In a nutshell, a projector with high brightness, higher resolution, large contrast, shorter throw, versatile connectivity, and smart features is recommended. Among these parameters, the brightness, resolution, and throw ratio are top considerations.
Related Posts