Design and Visual Quality
The Ceker D7 projector sports a sleek, rounded design with a milk-white color scheme and a subtle fine-grained grille pattern. Its simplistic and refreshing aesthetics allow it to seamlessly blend into any living space. In terms of visual quality, the Ceker D7 utilizes a high-power LED lamp system, providing a brightness of 600 ANSI lumens and supporting a Full HD resolution of 1080p. With a projection ratio of 1.17:1, you can enjoy a screen display of up to 100 inches, allowing for immersive viewing of your favorite movies, TV shows, and sports events.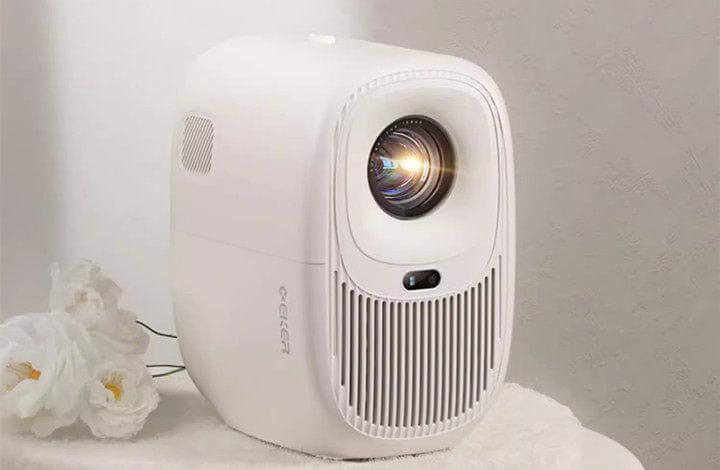 Audio Experience and Smart Features
To enhance the audio experience, the Ceker D7 projector is equipped with dual 3W high-magnetic speakers. These speakers deliver a surround sound effect that adds depth and richness to your viewing sessions. Additionally, the projector offers a Bluetooth speaker mode, enabling you to connect external speakers wirelessly for a more immersive audio experience.
Smart Functionality and Convenience
The Ceker D7 projector incorporates a high-precision laser TOF (Time of Flight) module and intelligent recognition algorithms to provide precise focus and calibration. This ensures clear and sharp images, enhancing your overall viewing experience. With features like automatic focus, keystone correction, and digital zoom, you have the flexibility to fine-tune your settings to achieve the desired visual output.
The Ceker D7 projector operates on a smart Android operating system, granting access to various online video platforms and resources. It allows you to stream content effortlessly from popular services. The projector supports WiFi-6 connectivity, enabling seamless wireless screen mirroring from compatible devices. Additionally, you can expand its functionality by accessing third-party software applications through the Dangbei Market, providing you with more options to customize your entertainment experience.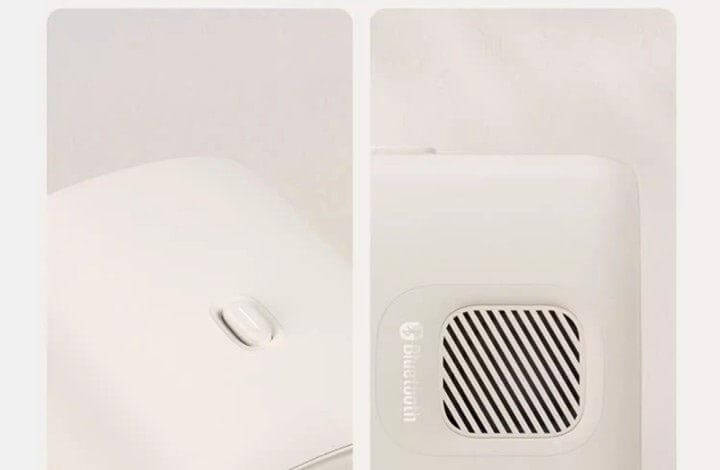 Connectivity Options and Versatility
The Ceker D7 projector offers HDMI, USB, and headphone interfaces conveniently located on its rear panel. These connections enable easy integration with your computer, gaming console, or sound system, allowing you to create a complete audiovisual setup tailored to your preferences.
In Conclusion
The Ceker D7 projector aims to provide an affordable home theater solution. With its sleek design, satisfactory visual quality, and convenient smart features, it presents a viable option for budget-conscious individuals seeking an enjoyable cinematic experience at home. Explore the possibilities and elevate your entertainment with the Ceker D7 projector.