BenQ V7050i, Dangbei Mars Pro, and XGIMI Aura are all 4K laser projectors with similar market positions. What are the differences between them? The side-by-side parameter comparison may help you to know about their differences.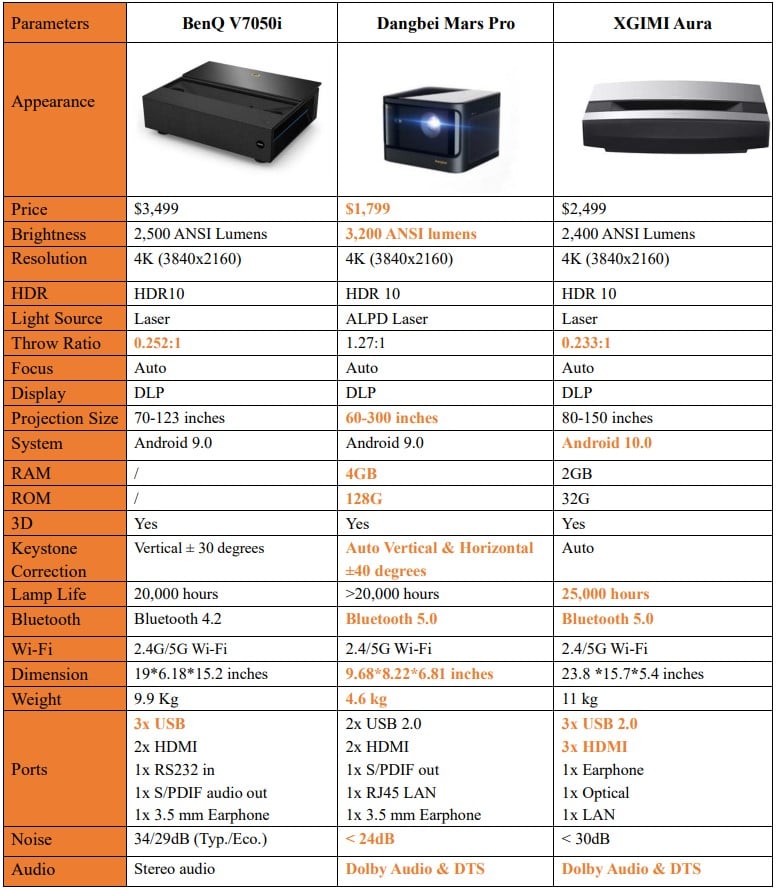 Price
Among the three projectors, the price of Dangbei Mars Pro is the lowest. XGIMI Aura is cheaper than BenQ V7050i.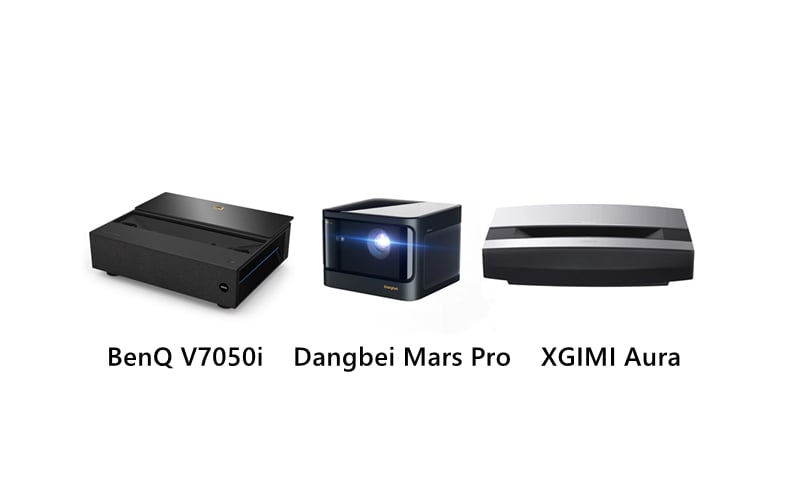 Size
XGIMI Aura is the largest and heaviest while Dangbei Mars Pro is the smallest and lightest among the three projectors, meaning that Dangbei Mars Pro is more portable.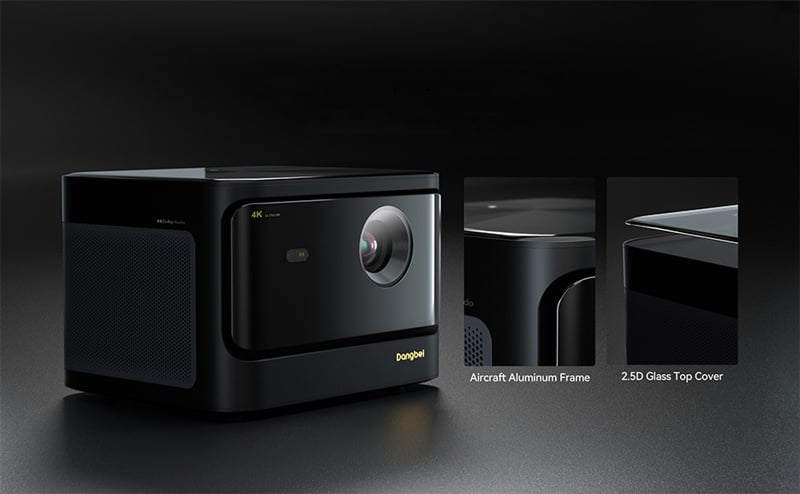 Lamp Life
XGIMI Aura has the longest lamp life of 25,000 hours while the lamp life of Dangbei Mars Pro and BenQ V7050i is 20,000 hours.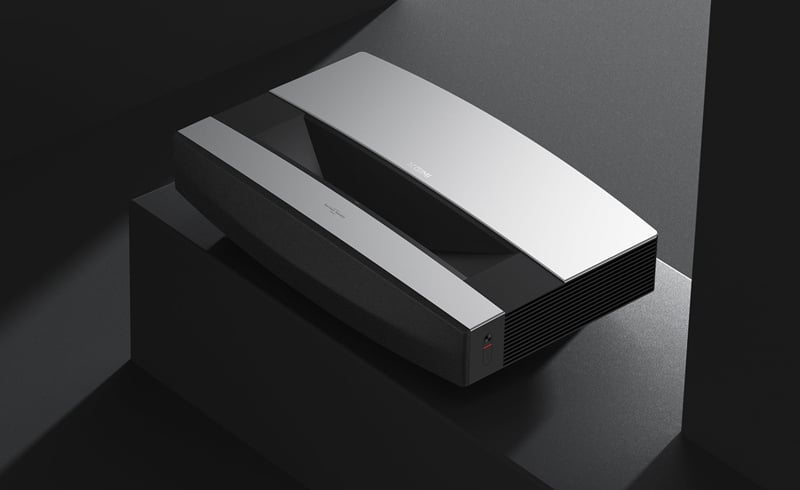 Brightness
Dangbei Mars Pro features 3,200 ANSI lumens, which is the brightest among the three 4K laser projectors. BenQ V7050i and XGIMI Aura have close brightness. If the brightness is too low, the image of a projector may be dim and blurry under the ambient light.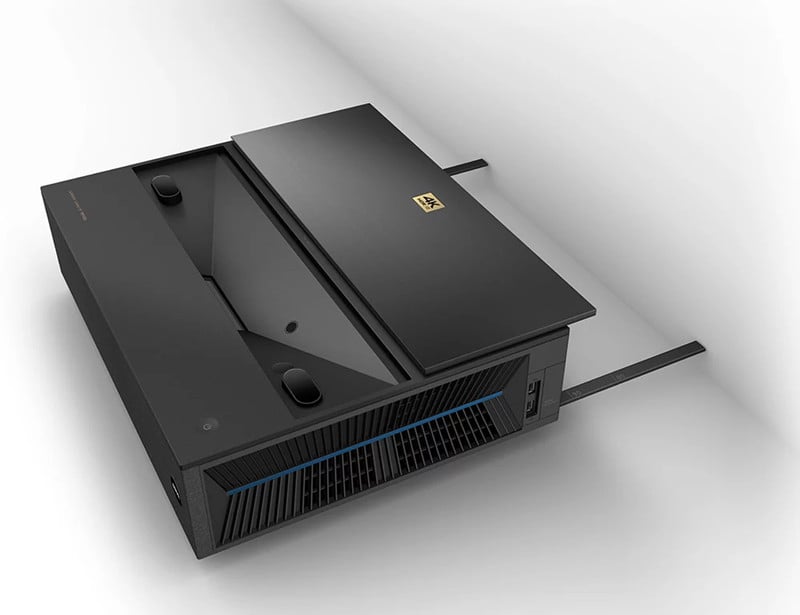 Screen Size
Dangbei Mars Pro can project a maximum screen of 300 inches, much bigger than BenQ V7050i's 123 inches and XGIMI Aura's 150 inches. A big screen can provide an immersive viewing experience.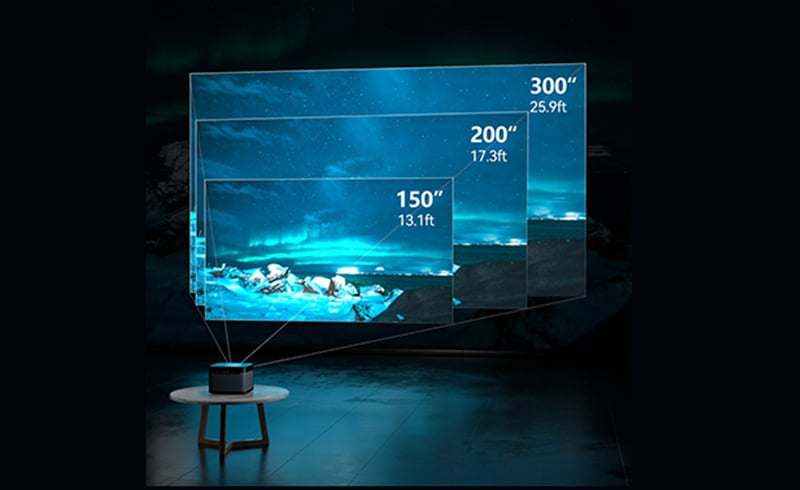 Throw Ratio
BenQ V7050i and XGIMI Aura are both ultra-short-throw projectors, which can project a bigger screen within the same throw distance compared with Dangbei mars Pro.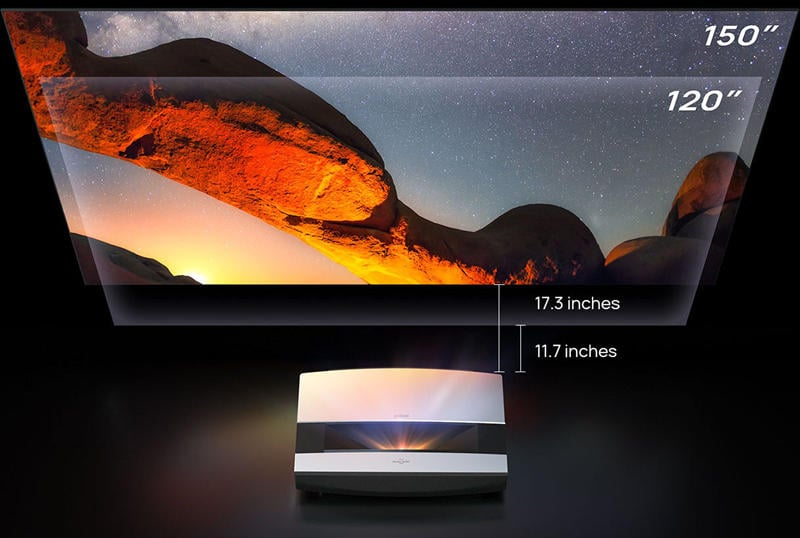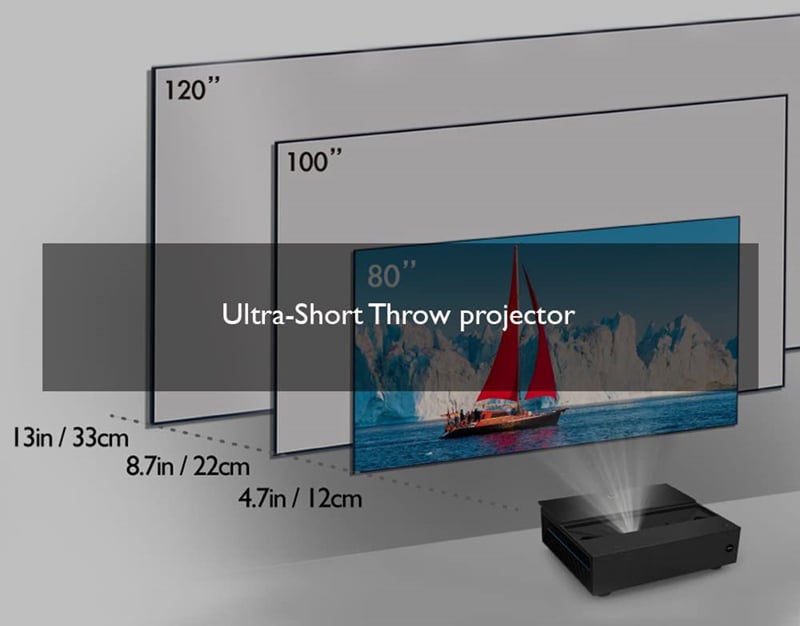 System
XGIMI Aura is powered by Android 10.0, which is newer and better than the Android 9.0 of BenQ V7050i and Dangbei Mars Pro.
However, Dangbei Mars Pro has larger memory compared with XGIMI Aura. In addition, BenQ V7050i has no built-in memory. The larger memory, the more apps or files you can download on your projector.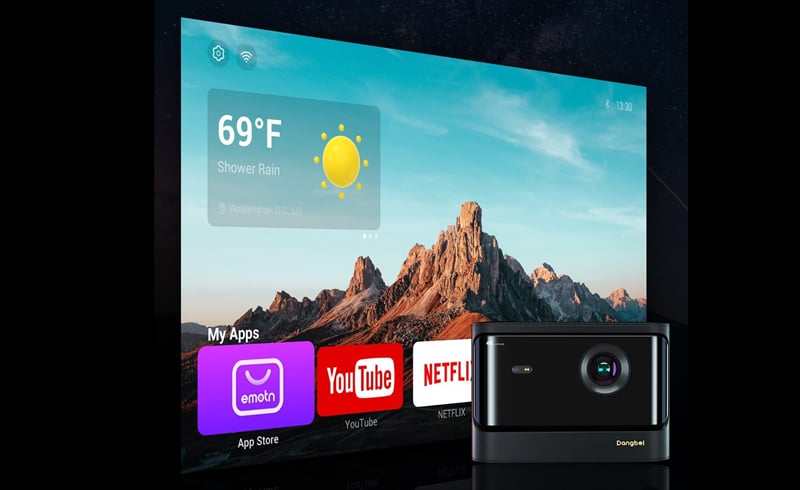 Noise
If you want a quiet and pleasant viewing experience, you have to pick a projector with low noise. Dangbei Mars Pro has the lowest noise among the three projectors.
Conclusion
BenQ V7050i and XGIMI Aura perform well in terms of Ultra Short Throw and ports.  XGIMI Aura has the longest lamp life. Dangbei Mars Pro is better in terms of portability, system memory, image brightness, screen size, and low noise.
Related Posts
WEMAX Nova vs Dangbei Mars Pro vs Epson 5050UB – Which Projector Is Better?
Dangbei Mars Pro vs XGIMI Aura vs VAVA Chroma|4K Projectors Comparison
Dangbei Mars Pro Review: Affordable and Excellent 4K Projector