The ViewSonic NH8 projector is a flagship smart portable projector. The configuration is impressive, but the price is relatively high.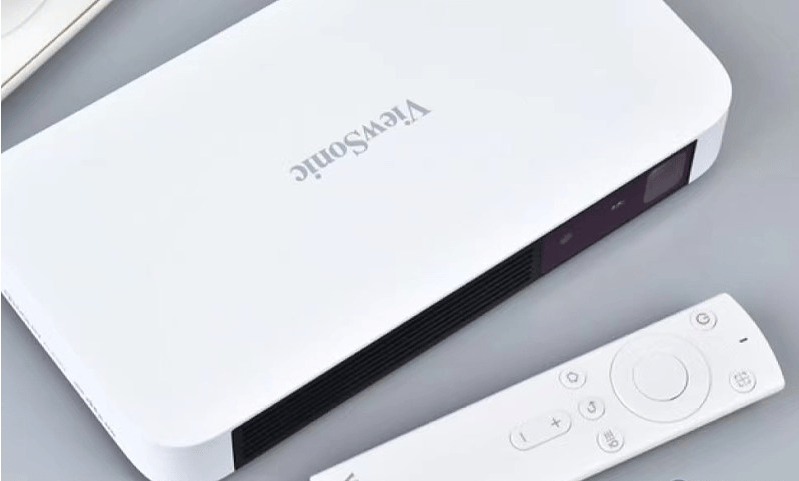 Compared with other projectors of the same price, the ViewSonic NH8 projector achieves the ultimate portability and lightweight. The whole unit is only 1.38kg and is equipped with a foot at the bottom to adjust the projection angle.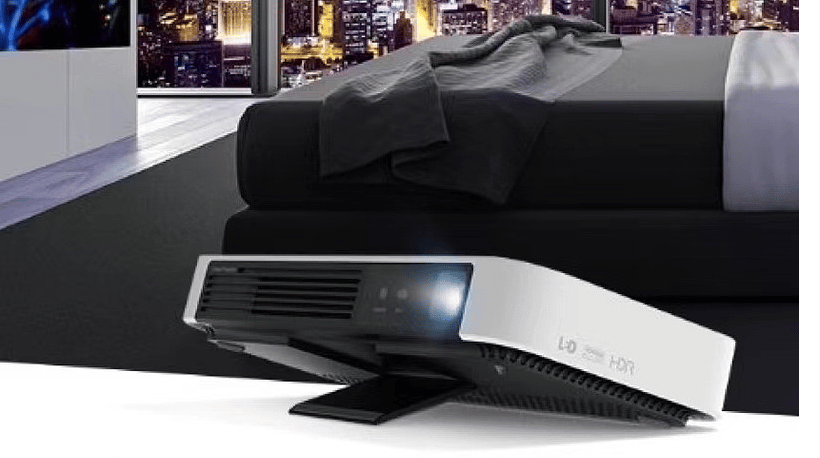 ViewSonic NH8 projector uses DLP display technology and three-color LED projection light source. It offers1080P high-definition resolution, presenting clearer picture details. Its brightness can reach 750 ANSI lumens, which is relatively dark for portable projectors with this price tag. It would be better if the brightness of the ViewSonic NH8 projector was increased a little.
Read more:
ViewSonic LS500WH vs LS550W vs PX703HD
ViewSonic LS550W Projector Review: Good Conference Projector