ViewSonic LS550W is a new projector with 3rd generation LED technology. Let's see its overall performance from different perspectives.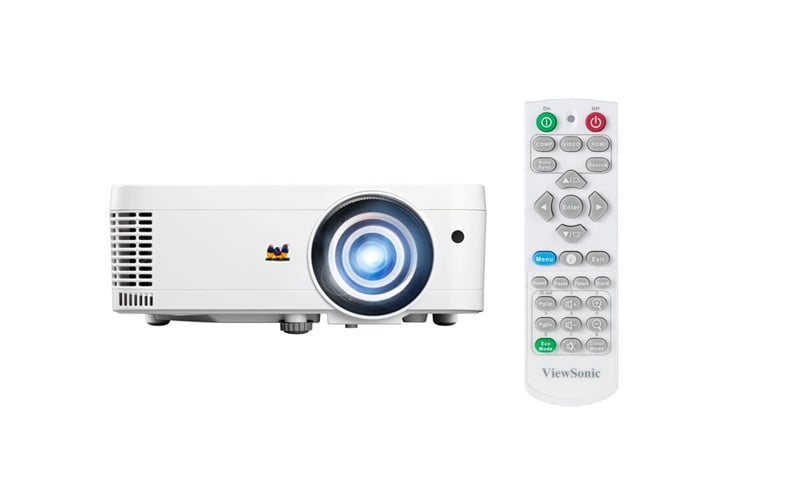 Appearance
The projector is typical of the ViewSonic projector in terms of appearance and design. The lens module is located on the right side of the front panel. There is a focus knob for image clarity adjustment on the top panel.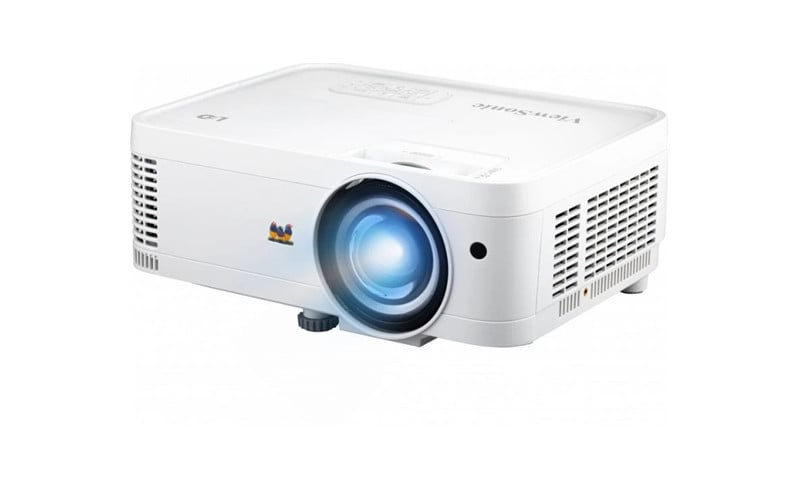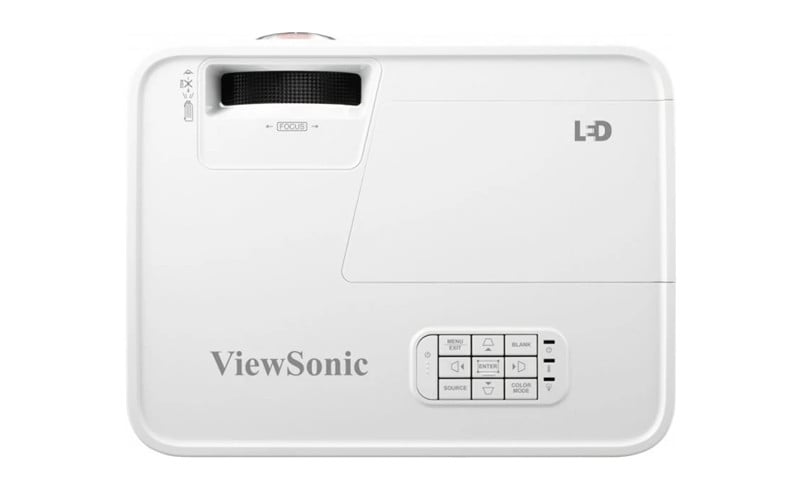 The shortcut buttons enable users to adjust the image quickly. The four-corner adjustment button is centered on the shortcut buttons.
Image
ViewSonic LS550W has 2,000 ANSI lumens and WXGA (1280×800) resolution, which is suitable for an office meeting. With 125% Rec.709 wide color gamut, the projection image is colorful.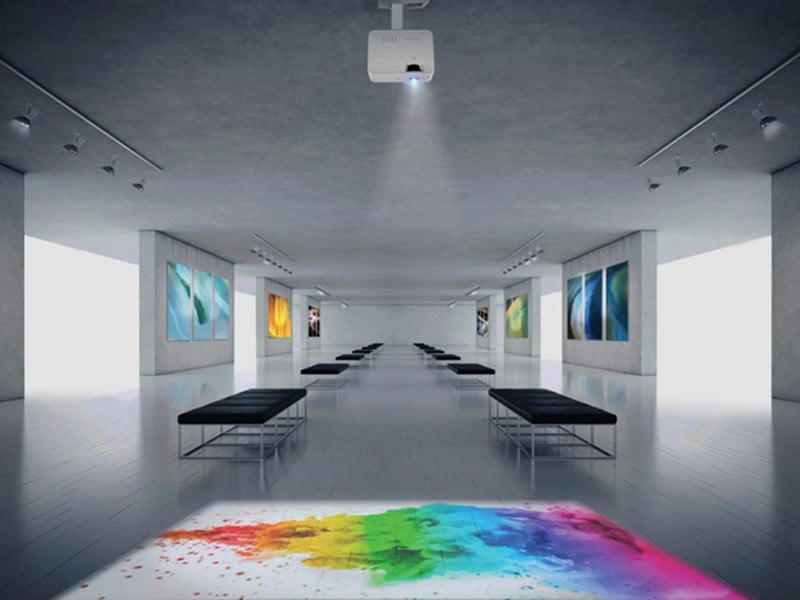 The projector uses LED as the light source, lasting 30,000 hours. The LED light source has no trouble of replacing the lamp.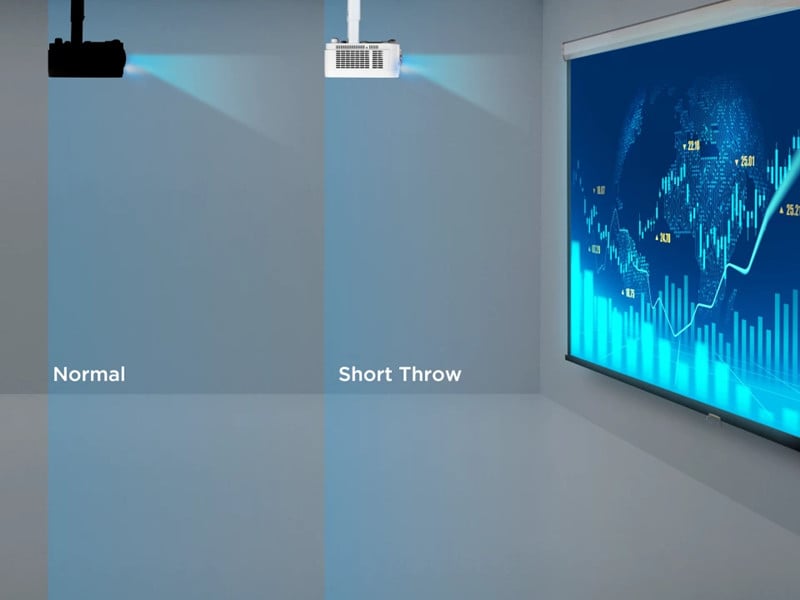 It has a short-throw of 0.49, which can project a 100-inch screen within 1.06 meters away. The short-throw projector can save more space with the same projection image size. It can project at most 300 inches, bringing clear and bright images.
ViewSonic LS550W supports both horizontal and vertical keystones, making the image adjustment easy and convenient. The sealed optical engine can prevent dust from the structure.
Connectivity
ViewSonic LS550W is equipped with HDMI, USB, LAN, and audio interfaces, which is compatible with common mobile devices, for example, computer, speaker, etc.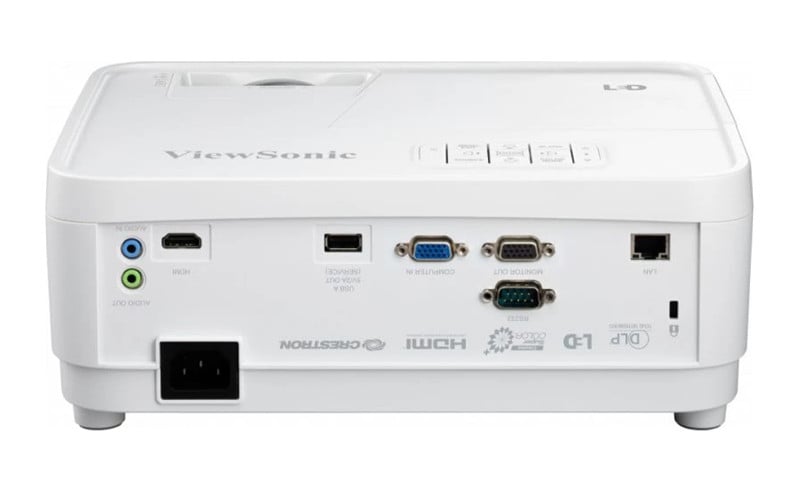 However, the projector is poor in terms of wireless connectivity as it has no built-in Wi-Fi and Bluetooth.
Conclusion
ViewSonic LS550W is a good choice for conference use in view of its good image and short throw. The biggest shortcoming of the projector is the poor wireless connectivity.