How is ViewSonic LS550WH projector? Is it worth buying?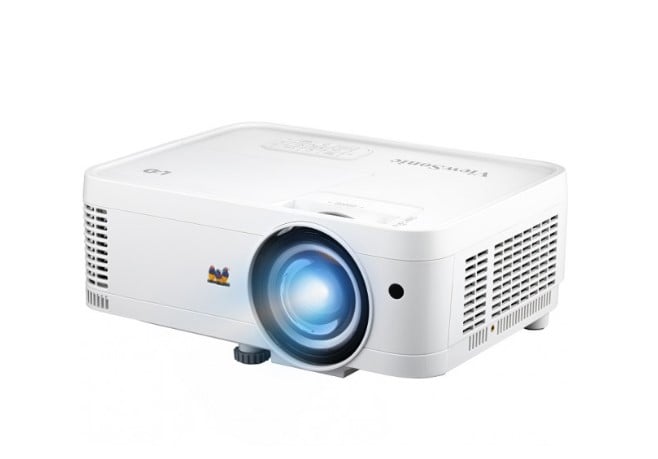 ViewSonic LS550WH achieve the same outstanding brightness levels as lamp-based projectors, which is rated for 3000 LED lumens. Additionally, covering a wide color gamut of 125% Rec.709, the ViewSonic LS550WH provides vibrant colors as well as true-to-life visuals with high-contrast performance coupled with the contrast ratio is up to incredible 3000000:1. It offers light source lifespans of 30,000 hours as well as 1280×800 resolution.
ViewSonic LS550WH LED projector is featured with quick start that can be used immediately without waiting for them to warm up, thus reducing operating time and energy usage. Its 0.49 short throw lens provides a 100" screen from just a few feet away, delivering exceptional space efficiency and freeing presenters from blinding lights.
ViewSonic LS550WH B2B LED projectors can meet diverse setup needs, including restaurants, gyms, or simulation experiences.
ViewSonic LS550WH Specs
Type: 0.65″ WXGA DLP System
Resolution: 1280×800
Brightness: 3000 LED lm
Contrast: 3000000:1
Light source: LED
Light source life: 30000 hours
Offset: 110%+/-5%
Throw ratio: 0.49
Projection Distance: 100" @1.05m
Keystone: H: +/- 40°, V: +/- 36°
Optical zoom: fixed
Digital zoom: 0.8x-2.0x
Fan noise: 30/26dB
Input Latency: 16ms
Speaker: 2W
Read more:
WEJOY Launched Touchable Screen Projector on Kickstarter