Nowadays, projectors play a more and more important role in home entertainment. Which one do you choose between TV or projector as your home theater decoration? This article will help you to find the answer.
Pros of TV
Good image quality: compared with projectors, common TV sets have a wider color gamut and high resolution.
High brightness: TVs have higher image brightness, which is suitable to use no matter day or night.
Quick response and Simple operation: you can quickly turn on the TV without a tedious setup.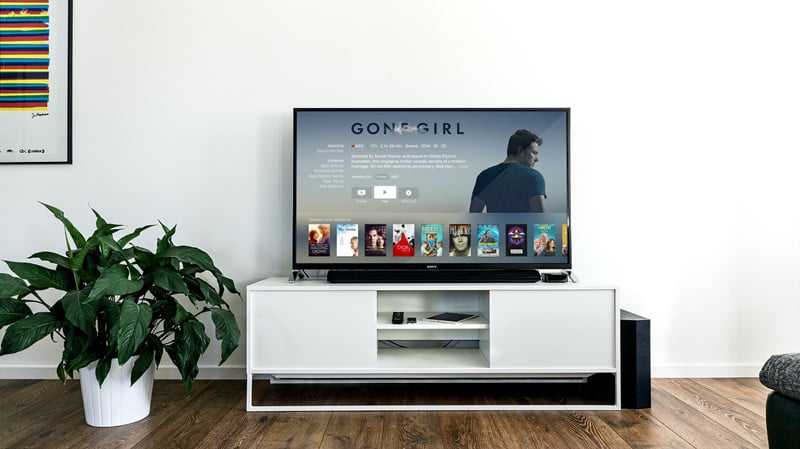 Cons of TV
Unchangeable screen size: you can't change the screen size of a TV with ease. A large screen TV is expensive.
Not portable: it is difficult to move the position of the TV. The size of the TV is bigger than a projector.
Small screen size: provided the price is the same, a projector can project a larger screen than a TV.
Visual fatigue and stimulation: TVs adopt a direct light source that irradiates directly to the human eye. The stimulation is relatively severe.
Pros of Projector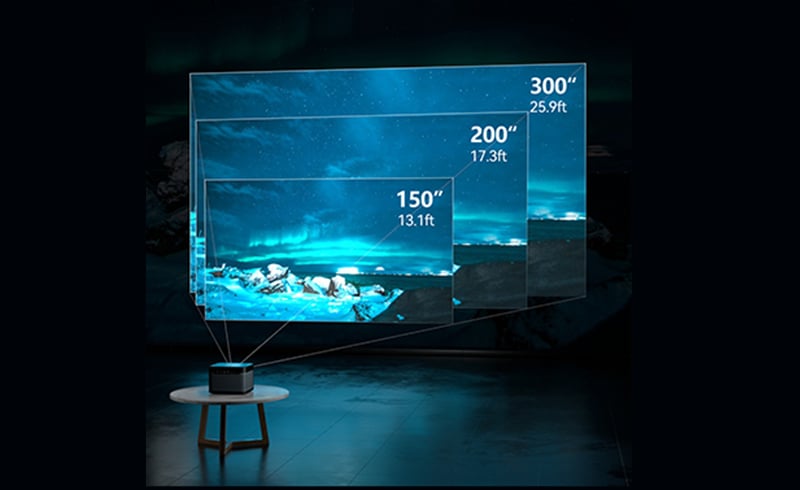 Portable design: projectors for home and commercial use are portable enough, you can easily move them and use them easily when you go camping or have a business trip.
Flexible screen size: you can adjust screen size within its projection size. Nowadays, most smart projectors can project a max screen of 200-300 inches.
Immersive experience: projector can project a large screen, bringing a cinematic and immersive viewing experience.
Care for eyes: projectors adopt diffuse reflection, whose light is gentle, effectively reducing the eye strain.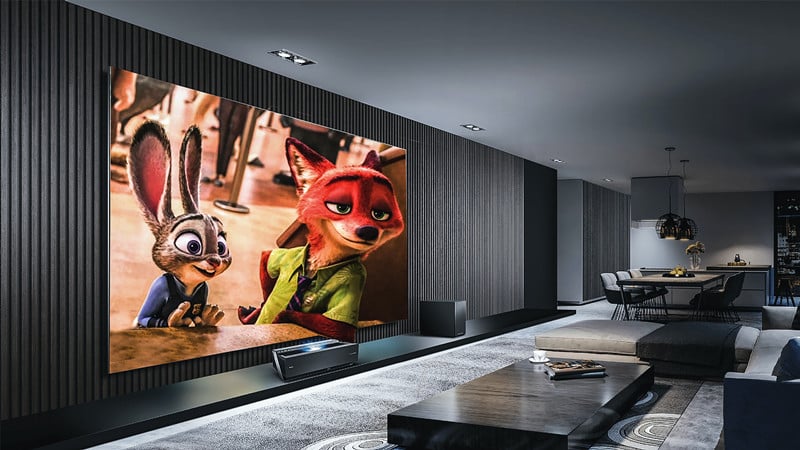 Cons of Projector
Low brightness: some budget projectors have low brightness, which can be used in dark environments. Therefore, a projector with high brightness is critical.
Lower lamp life: some lamp-based projectors require lamp replacement, but LED projectors and laser projectors have longer lamp life.
Noisy operation: projectors have a fan for heat dissipation. Sometimes, the noise is loud.
Small viewing angle: the viewing experience is subjected to the viewing angle. The position close to the screen center has the best viewing experience.
Projector vs TV
You can see the side-by-side comparison between the projector and TV below. The projector delivers an immersive and cinematic viewing experience while the TV screen is relatively small and ordinary.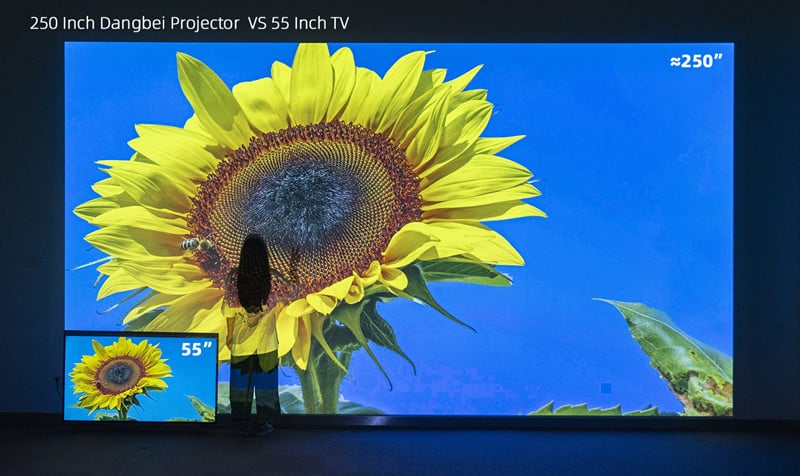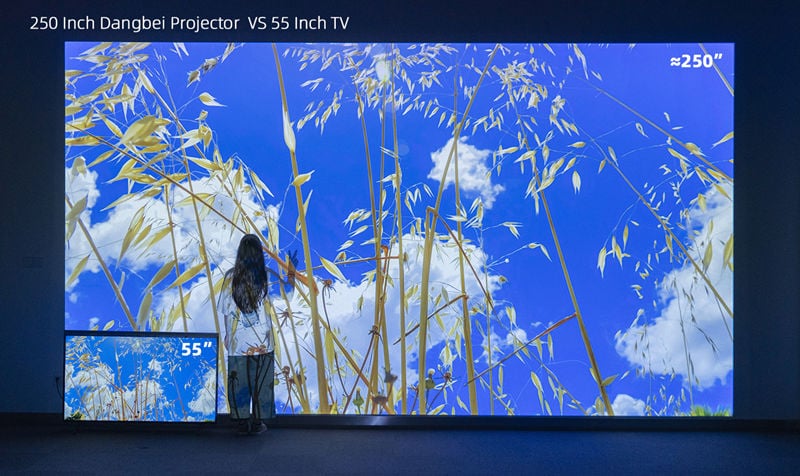 If you like taking photos, you can take eye-catching photos easily in front of the projector screen.
Conclusion
A good projector with high brightness can compare the image quality of a TV. If you prefer a big screen with a low budget, you can choose a projector. If you want to watch videos frequently during the daytime, you can choose a TV.
Related Posts
TV vs. Home Projector | Which One Should I Buy for Home Theater?
Projector vs TV: Can A Laser TV Replace a Real TV?
Ultra Short Throw Projector vs TV: Which is Better?
Projector vs TV: which is better?