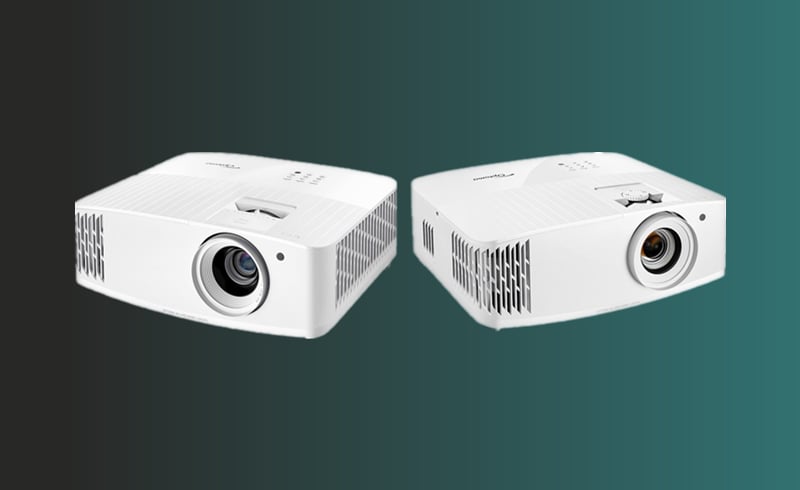 In this guide, we will compare the projector with Optoma UHD55 and see which one is a better option. Optoma UHD38x is a new 4K projector released in Dec. 2022, while Optoma UHD55 is an acclaimed projector model of the brand.
Optoma UHD38x vs UHD55
Specs Comparison
The two projectors have the same outer design, which features a white color and elegant style. Optoma UHD38x is slightly brighter but the UHD55 model has better color performance and a shorter throw.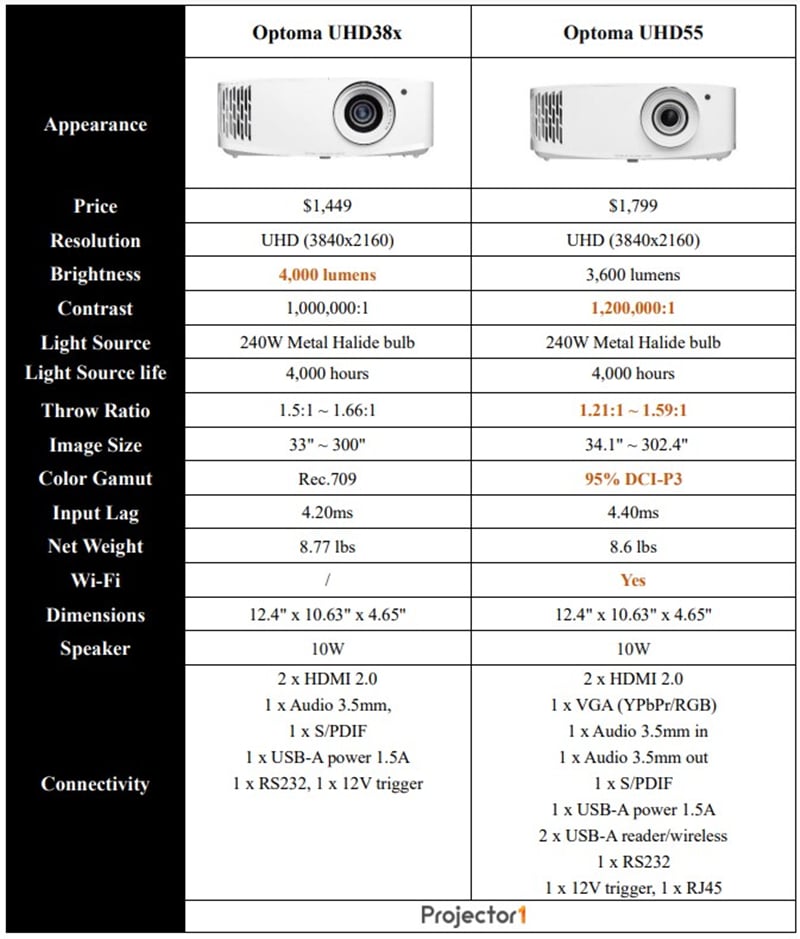 Image
The two projectors have the same light source, a 240W Metal Halide bulb, but their brightness is different. Optoma UHD38x is rated at 4,000 lumens while UHD55 has 3,600 lumens. That is to say, Optoma UHD38x is slightly brighter and has better image performance in bright environments. The two projectors both have the same 4K resolution and produce clear images.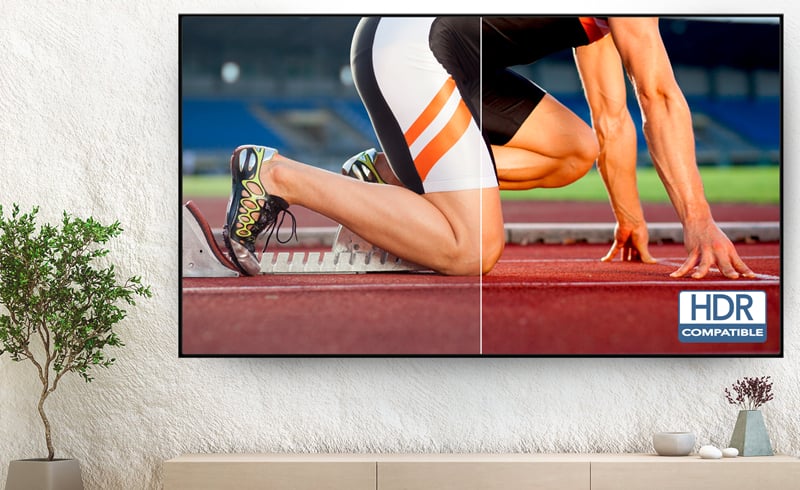 Regarding color performance, the two Optoma projectors are also different. Optoma UHD38x is capable of reproducing the Rec.709 color gamut while Optoma UHD55 has 97% coverage of the DCI-P3 color gamut. As for contrast, Optoma UHD55 has higher contrast than Optoma UHD38x. A higher contrast can produce an image with better dark details and color gradation. The two projectors both support HDR and HLG, enhancing the images greatly.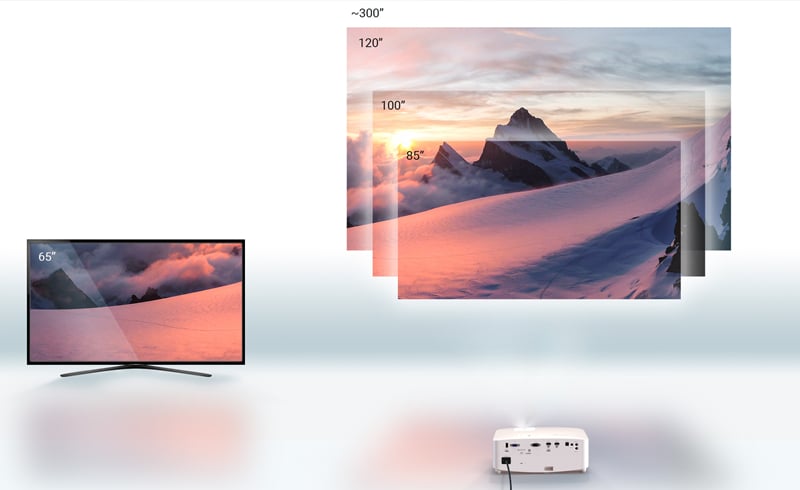 Image size is also a key factor that influences the viewing experience. The two projectors can project at most 300 inches.
Optical Performance
A major difference between these two projectors is the optical configuration, including throw ratio and zoom. Optoma UHD38x has a throw ratio range of 1.5:1 ~ 1.66:1 and a corresponding projection distance range of 47.64″ – 389.76″. Optoma UHD55 has a throw ratio range of 1.21:1 ~ 1.59:1 and requires a throw distance of 47.24″ – 318.9″. When the image size is fixed, it requires a longer throw distance for Optoma UHD38x as it has a longer throw.
In addition, the zoom is also different. Optoma UHD38x has 1.1x zoom while the UHD55 model has 1.3x zoom.
Smart Features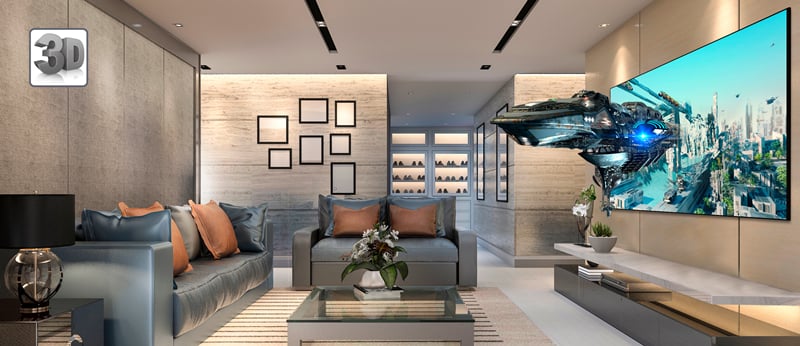 The two projectors both have 3D functions but Optoma UHD55 is relatively smarter. Optoma UHD55 supports voice control, Creative Cast, and IFTTT, which makes it convenient to use.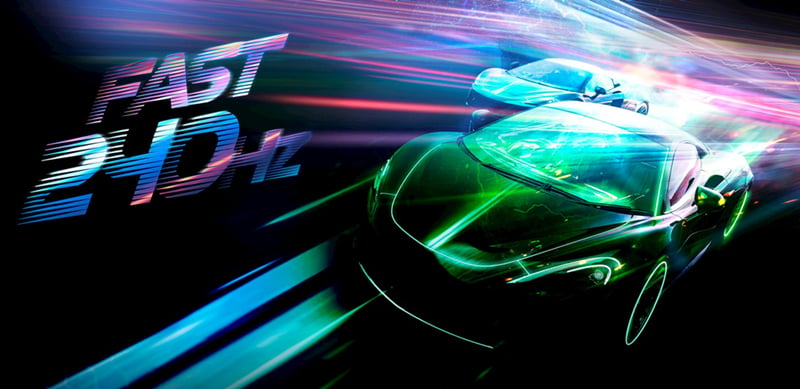 Besides, Optoma UHD55 has better gaming performance and supports 4K gaming with lightning-quick input lag at 16ms. The two projectors both support 240Hz smooth motion, delivering a smooth gaming experience.
Connectivity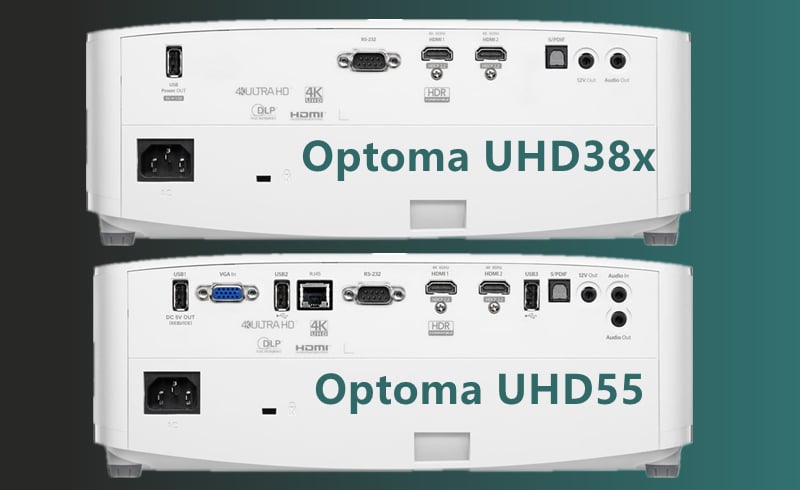 The other major difference between the two projectors is the connectivity. Both projectors are equipped with HDMI 2.0, USB, and audio interfaces, but Optoma UHD55 is more diverse. For example, Optoma UHD55 has an RJ45 network interface and VGA interface while the UHD38x model doesn't. The more diverse interface, the more types of external devices can be connected.
More importantly, Optoma UHD55 supports Wi-Fi while the UHD38x has no wireless option. To conclude, Optoma UHD55 is better in both wireless and wired connectivity.
You may be interested in HDMI vs HDCP.
Audio
In terms of audio, the two projectors have no obvious difference. They are both equipped with a 10W speaker and produce the same noise of 26dB, an acceptable noise range for projectors.
Pros and Cons
Optoma UHD38x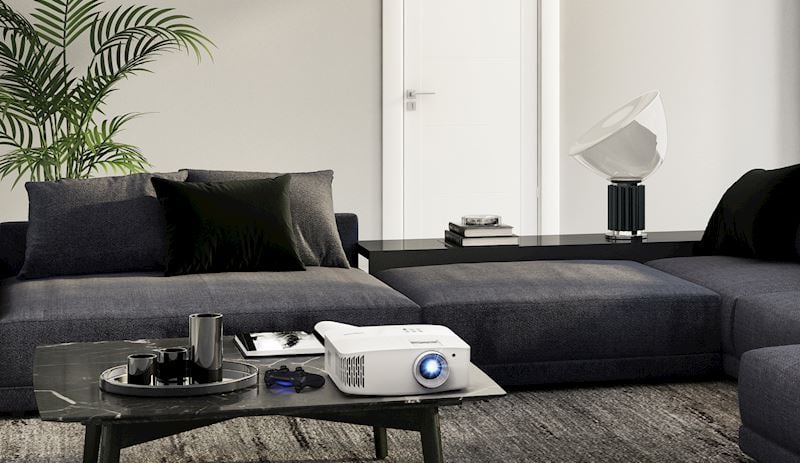 Pros
4K resolution
Higher Brightness
Short Input Lag
HDR and HLG
Cons
Optoma UHD55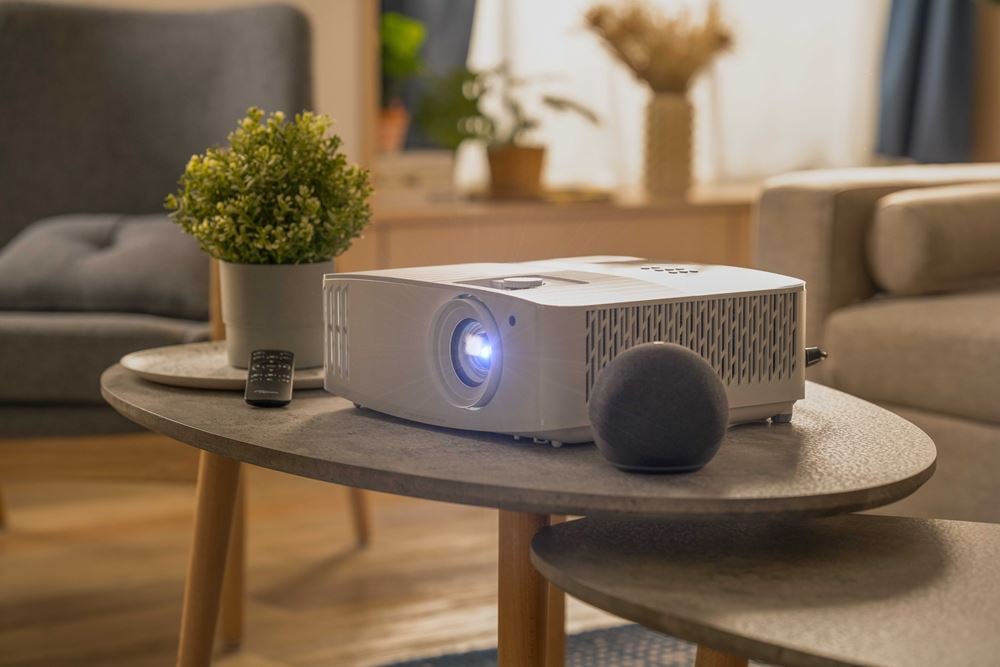 Pros
4K resolution
Better Color Performance
Good Wireless Connectivity
Versatile Interface
Shorter Throw
Voice Control
Short Input Lag
Cons
Only 1 HDMI for Low Input
Conclusion
After the comparison above, we can conclude that Optoma UHD38x is better in terms of brightness but it has a longer throw and is less smart than its counterpart. Optoma UHD55 has a better color gamut, shorter throw, and more smart features such as Wi-Fi and voice control. If you want better image color and smart features, then you can choose Optoma UHD55.
Related Posts