The JMGO N1 projector was released to the public on April 25th. The product incorporates the company's own Muke TM three-color laser engine and dynamic cloud platform structure. It is a small, portable projector that can be taken anywhere for indoor movies or outdoor camping.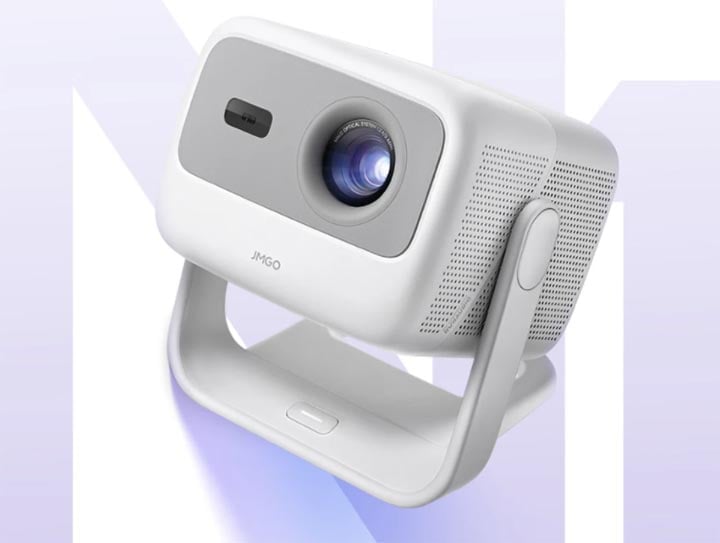 Compared to LED projectors, three-color laser technology projectors are not only more advanced but also superior in every aspect. The color gamut is twice that of LED, with three times the light efficiency and contrast ratio. JMGO N1 Projector Muke TM three-color laser engine technology, which uses modular laser stacking technology, 400 partition four-layer compound eye systems, and LSR dynamic spot dispersion advanced technology, is included with the JMGO N1 Projector. It has a brightness value of 800 CVIA lumens, a contrast ratio of 1600:1, and a color gamut of 110% BT2020, allowing users to enjoy rich and high-quality image effects. Furthermore, the JMGO R1 features global MEMC technology, which effectively reduces motion blur, resulting in smoother images.
In terms of the speckle problem, the JMGO N1 uses the company's self-developed LSR dynamic spot dispersion technology, with a speckle reduction rate of up to 96%, significantly reducing the speckle problem caused by laser interference, making the images more delicate and comfortable to watch.
Projectors usually require a bracket to be used, but the JMGO N1 has an innovative cloud platform design that eliminates the need for a desktop bracket. It comes with a 127° free adjustment range, allowing for precise projection whether indoors or outdoors, and coupled with the JMGO N1 cloud-based screen correction function, it can automatically correct trapezoidal distortion and focus on images from various angles, ensuring clear and square images. The built-in Bonfire OS system offers four immersive experiences to users, such as watching movies, playing games, listening to music, and more.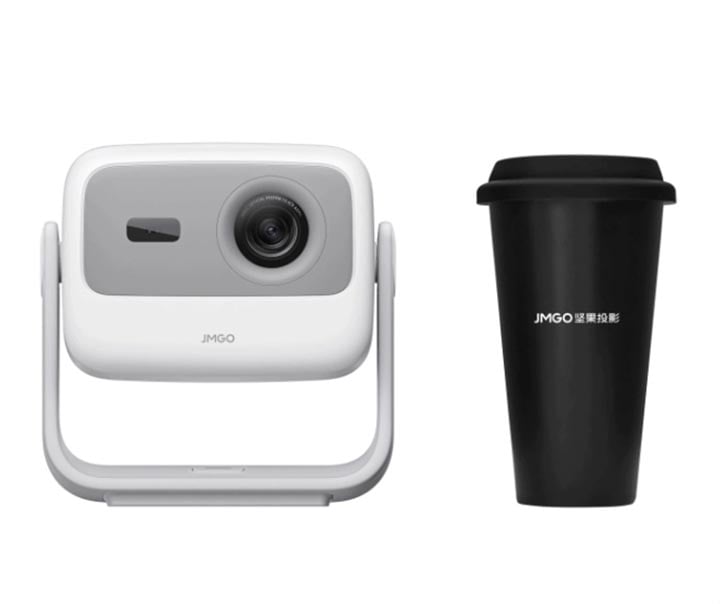 Apart from its robust performance, the JMGO N1 further reduces its size, with a body size similar to that of a small bucket bag for women, weighing only 2kg. It's easy for anyone to carry, making it ideal for young people who travel or go camping. The JMGO N1 also supports HDMI 2.1 low-latency interface, with 4K 120Hz input, allowing gamers to connect to game consoles like PS5 for a more seamless operation. The JMGO N1 also supports AI voice control, allowing users to control the projector with voice commands conveniently.
To meet the demand for large-screen viewing and reduce the cost for users, JMGO insists on breaking the technology barrier and developing advanced products based on long-term demand. They developed an upgradable Moker TM laser engine platform, using modularization technology to achieve a cost-effective design, allowing more people to enjoy high-quality large-screen viewing.
In conclusion, the JMGO N1 Projector is a powerful yet compact and portable projector that delivers high-quality images and a seamless experience. Its self-developed three-color laser engine technology, dynamic spot dispersion technology, cloud platform design, and AI voice control make it an ideal choice for young people who travel or go camping or for anyone who wants a high-quality large-screen viewing experience.