Recently, a new brand 4K laser projector named Dangbei Mars Pro hits the market with a price tag of $1,799. (At the time of this writing, a $200 coupon is available on Amazon). Dangbei Mars Pro is a Smart all-in-one 4K portable DLP projector, offering a premium home cinema experience.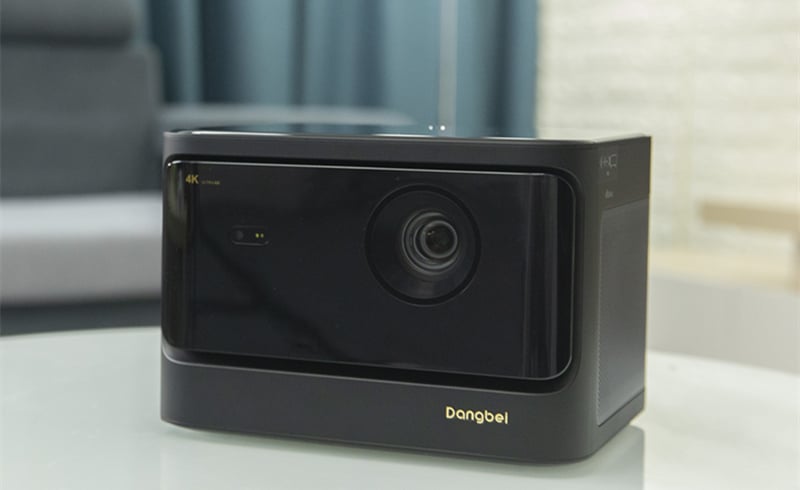 The highlights of Dangbei Mars Pro are brightness of 3200 ANSI lumens as well as laser light source. Especially the brightness is a key spec to be taken into account while choosing a projector. And with ANSI lumens of 3200, Dangbei Mars Pro is much brighter than most portable home theater projectors available on the market. It is able to provide viewers with crisp image and full color rendition even in daylight.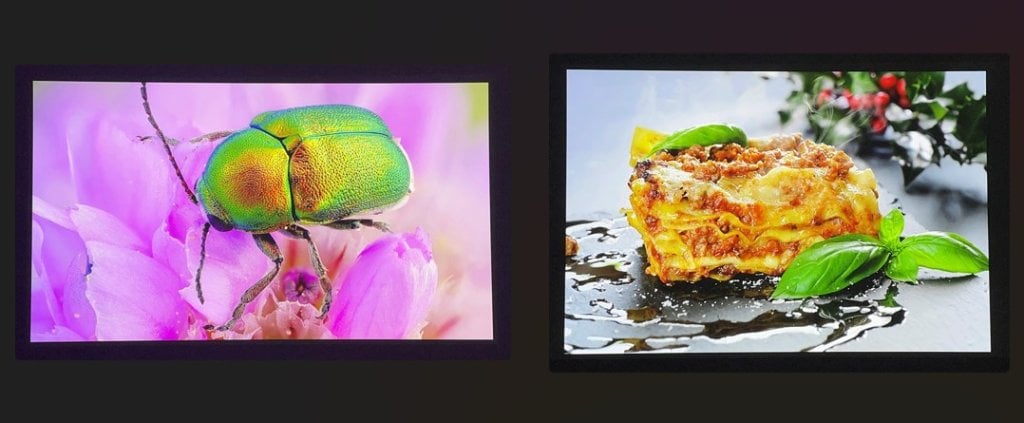 A highly efficient Laser light source is utilized in the Dangbei Mars Pro. The main reason that projectors usually fall short when compared to televisions is their light source, traditional projector bulbs require a replacement after only a few thousand hours. The appearance of LED lamps improves things quickly for LED lamps have a much longer lifetime that is up to tens of thousands of hours. There is one shortcoming of LED lamps is that it's not bright enough. Laser light source, however, is not only bright but also has a long lifespan. But laser projectors are generally less affordable due to the high cost of laser technology. Therefore, Dangbei Mars Pro really impress us with an MSRP of $1,799, given that it adopts ALPD laser light source rated to last more than 20,000 hours.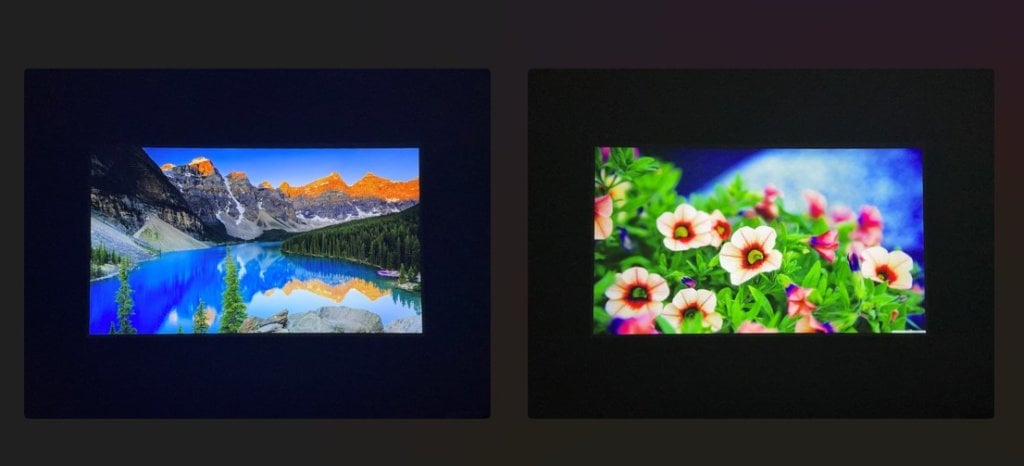 Dangbei Mars Pro can project an image as small as 60 inches and up to an image of 300 inches. With its resolution of 3840 x 2160p and the latest DLP technology, Dangbei Mars Pro allows users enjoy giant screen viewing by providing sharp images. And this projector offers plenty of inputs including USB 2.0 ports, 3.5 mm Earphone port, HDMI (eARC) ports, S/PDIF out, and RJ45 LAN port.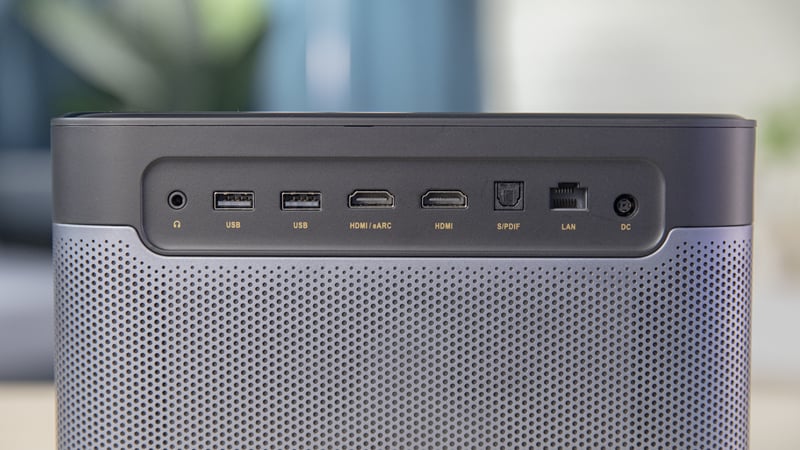 With the operating system of Android 9.0, Dangbei Mars Pro provides seamless access to streaming contents. Unlike traditional projectors, Smart portable projectors like Dangbei Mars Pro offer users a hassle-free home theater experience. With optimized connections and the Andriod operating system built in it, Dangbei Mars Pro allows us to enjoy a quick plug-and-play experience.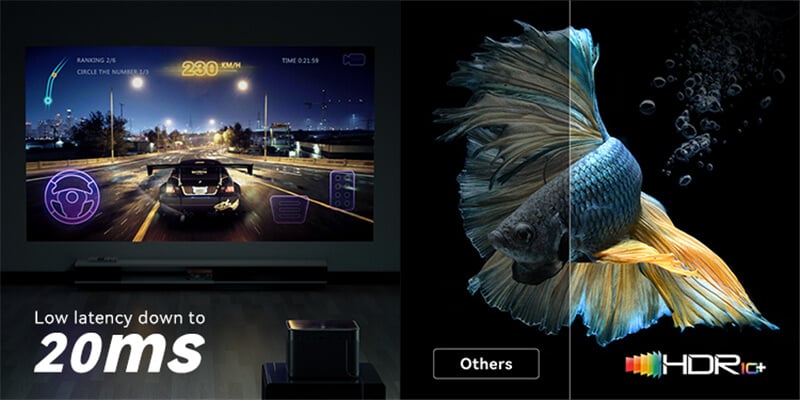 Moreover, Dangbei Mars Pro supports HDR 10, HLG, MEMC, ensuring a stable and exquisite image output for viewers. As for sound, Dangbei Mars Pro supports Dolby Audio & DTS. with 20W speakers, hence it can turn into a Bluetooth speaker in a pinch. Plus, Dangbei Mars Pro has all your bases covered by supporting electrical focus, auto keystone correction, and intelligent screen adaptation.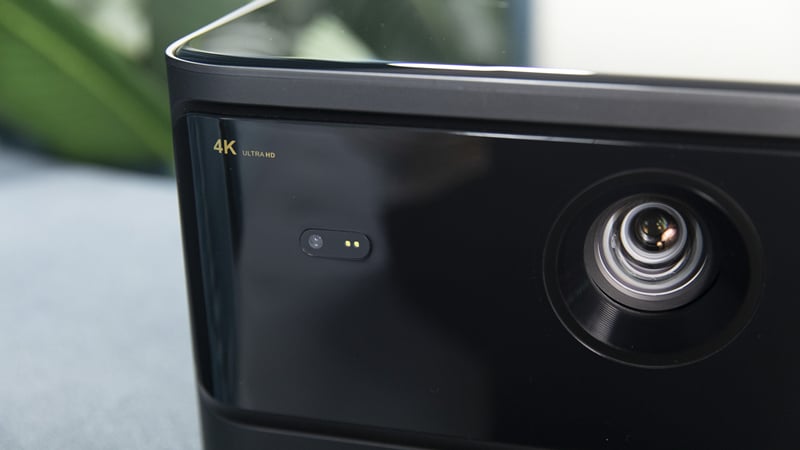 Finally, let's get back to its appearance. With a square design with the mixed color of black and grey, showing signs of high-tech and refined sense. The excellent design idea of Dangbei has won many different international awards including German IF Design Award 2021, IAI Global Design Award 2021 and Italy A' Design Award 2021.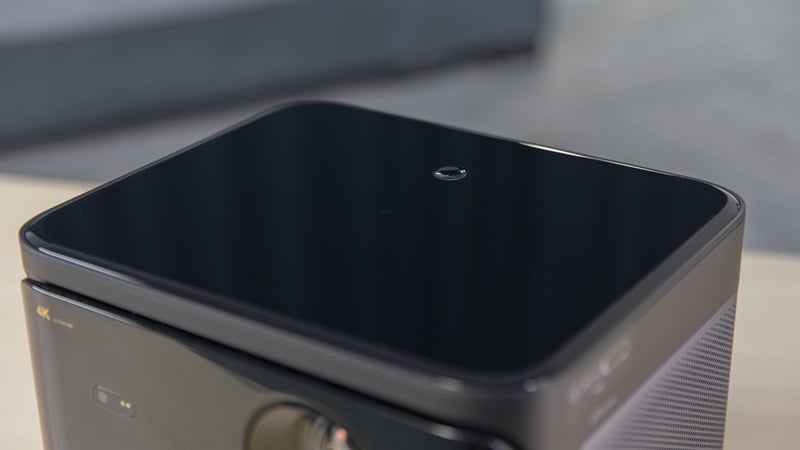 According to the listed specs of Dangbei Mars Pro, 4K resolution of 3840×2160, ALPD Laser light source, 3200 ANSI lumens, DLP technology via 0.47" DMD chip, and Dolby Audio & DTS… We have reasons to believe Dangbei Mars Pro is a worth buying 4K laser projector that can offer users an advanced visual experience.