The FUJIFILM FP-Z6000 is not much different from the high-end model FP-Z8000. The sturdy and rigorous shape has the demeanor of a professional engineering projector, and the weight of 19KG is relatively lightweight in the same performance product line. On the core hardware, the FUJIFILM FP-Z6000 uses the same 0.67-inch DLP chip as the FP-Z8000, achieving a brightness of 6000 lumens and a high-definition resolution of WUXGA.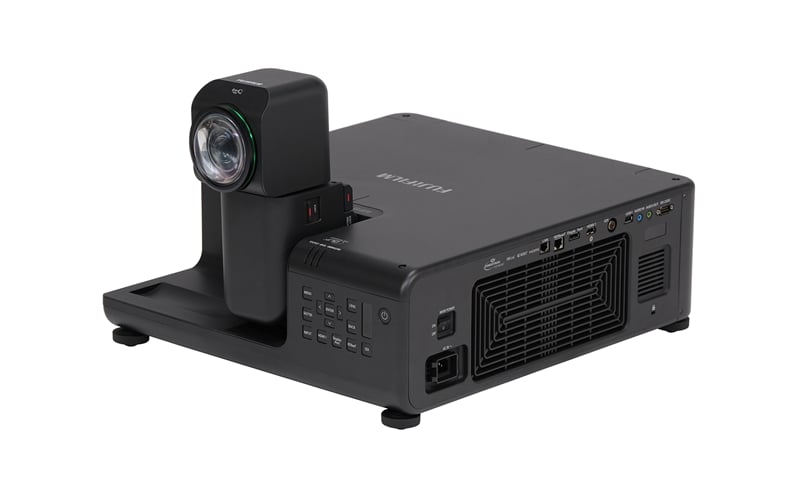 The FUJIFILM FP-Z6000 lens with a throw ratio of 0.34:1 can easily project a huge picture of nearly 200 inches at a distance of about 1 meter.
It is still very clear and the display color is very pure, without color cast.

Thanks to the design of the projector lens, the FP-Z6000 can achieve a wide range of motorized lens shift, and can quickly achieve ±70° vertical and ±35° horizontal screen panning through the remote control, which is enough to cope with complex installation environments in different scenes.
The FUJIFILM FP-Z6000 has excellent adaptability to a variety of image display scenarios; at the same time, its price is more competitive, providing quality choices for more customers who are pursuing high-quality display effects.
Read more:
AIMOV Projector Review: Is It Worth Buying?