Dangbei Mars Pro is gaining popularity since it is released to the market. It has aroused many consumers' interest, 3200 ANSI Lumens coupled by true 4K resolution, plus the latest laser light source technology, but only sold for under USD 2000. This review will run a full test of this amazing laser projector, including brightness, image quality, noise, gaming, etc., to find out whether Dangbei Mars Pro's performance is as good as the manufacturer cliamed.
The package design is exquisite, as the iF logo on the package corner indicated, Dangbei Mars Pro's appearance design has won iF Award.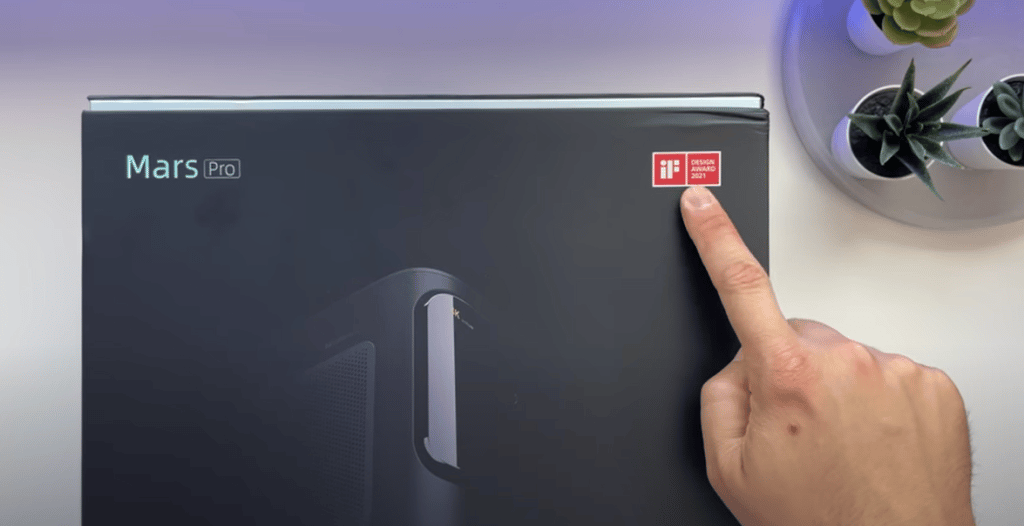 Getting the unit out of the box, it is really impressive with its morden and fashionable appearance, which is able to perfectly blend into any home decoration.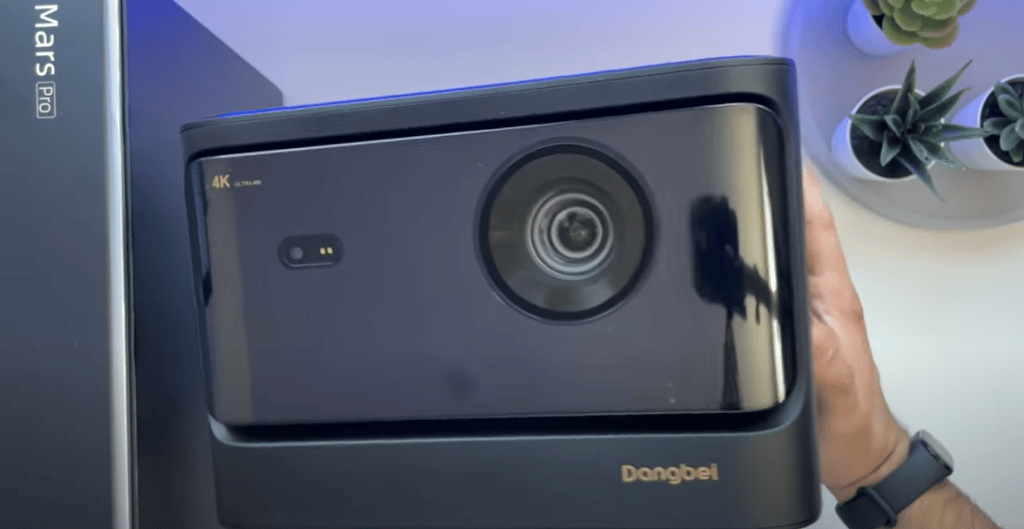 Dangbei Mars Pro allows you for mutiple installation, you can just put it on the table, or mount it to the ceiling or on the tripod.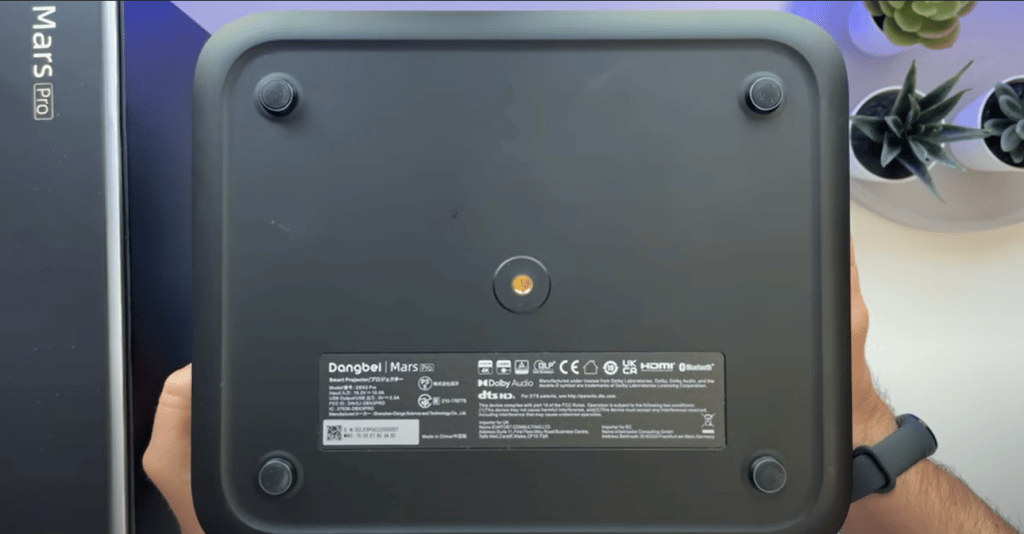 A lens cleaning cloth and a user manual is provided along with projector. The lens cleaning cloth can be useful, though the glass covered design made Dangbei Mars Pro's lens dust-proof, but users can use it to wipe the dusts or fingerprints on the surface, which is quite considering.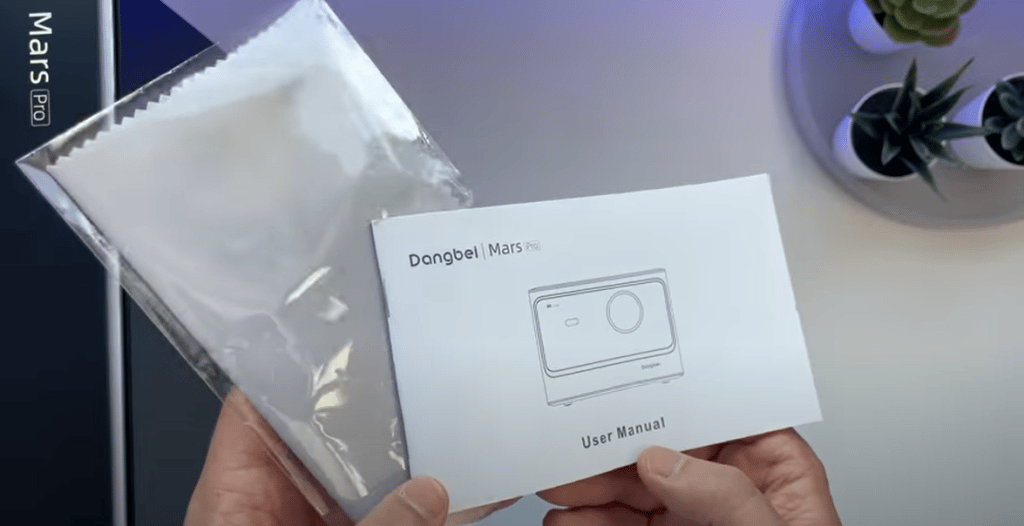 As for the connectivites, Dangbei Mars Pro won't let you down. You will get a audio port, two USB ports, a HDMI port, a HDMI/ARC port, a LAN port, a S/PDIF port and a DC jack. Not complicated but got you all covered. No matter what kind of device you are looking to connect to Dangbei Mars Pro, Xbox, Google TV stick, speaker, computer or USB drive, you can easily finish the task without hassle.
On the other hand, besides wired connection, Dangbei Mars Pro supports Ultra-fast 5G WiFi and Bluetooth 5.0. With this powerful feature, screen mirroring or wireless connection of external devices would be a piece of cake.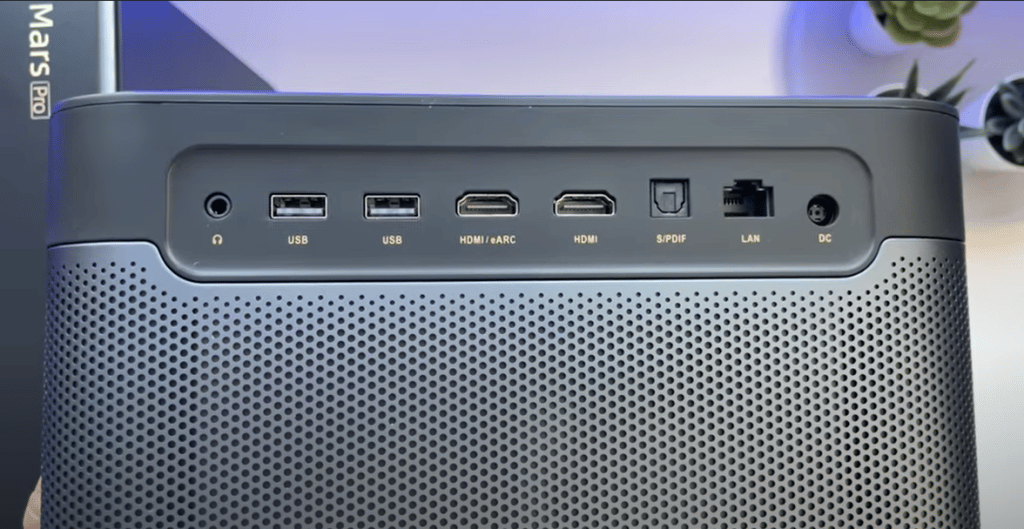 Now let's get to the remote, the layout of the remote control is simple and easy to use. One of its highlights is the side button, offerring users quick access to the auto focus and auto keystone correction, which is very convenient and smart.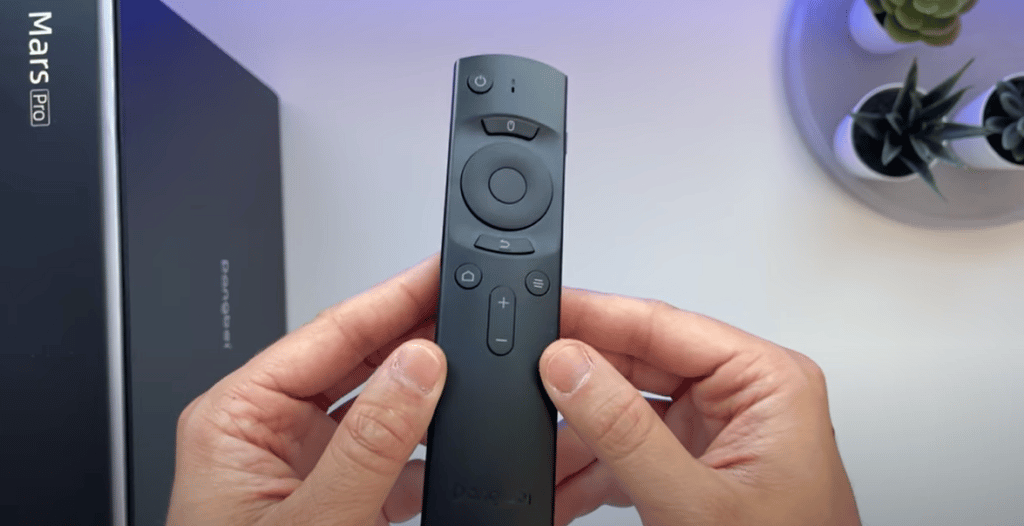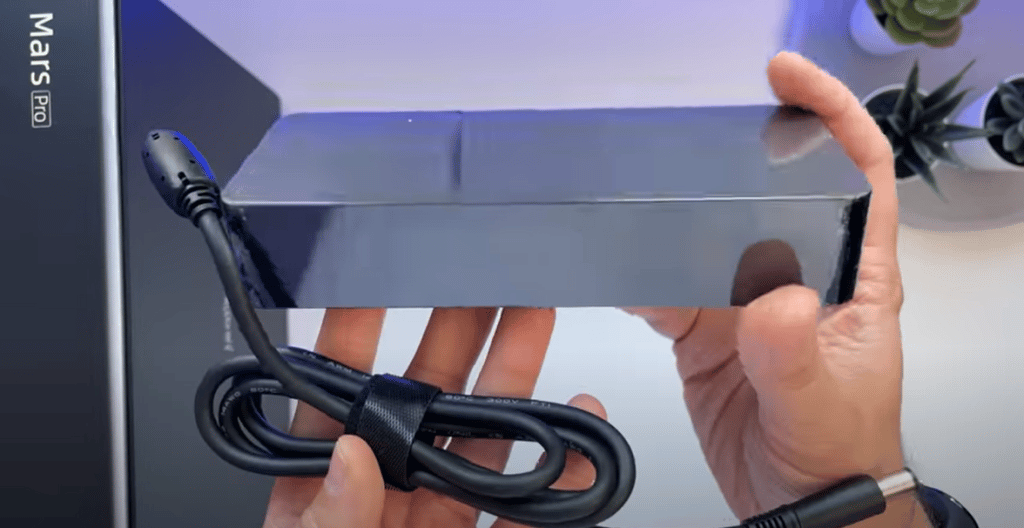 Dangbei Mars Pro needs about 9 feet of distance for a 100" screen. And if you want, you can get as large as 300 inch massive screen size. The picture below is 100 inch screen, is about equal to an adult's wingspan. The image quality is still stunning and color saturated.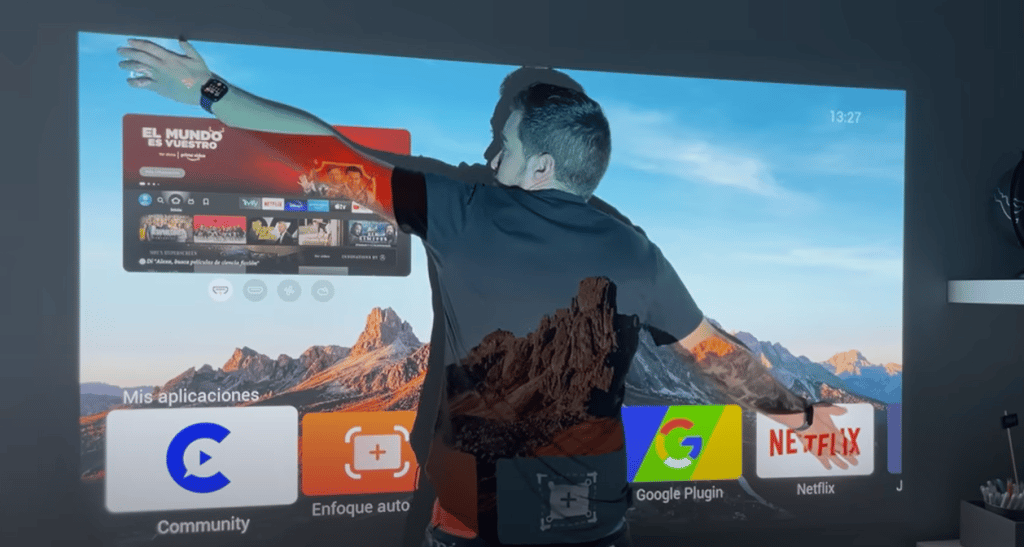 Then let's take look at its image quality and brightness output. Dangbei Mars Pro has 3200ANSI Lumens and offers an advanced 4K (3840 x 2160P) resolution, with an 8.3 million pixel display. Meanwhile it adopts ALPD laser light source technology. This does not only mean you will get an incredible brightness but also the amazing long lamp life that is up to 25,000 hours. With HDR10+ and HLG supported, all the color details will be presented in front of your eyes.
The image below is dispalyed with some light on the room. Clearly, Dangbei Mars Pro is excellent in rejecting the ambient light and giving picture bright and sharp.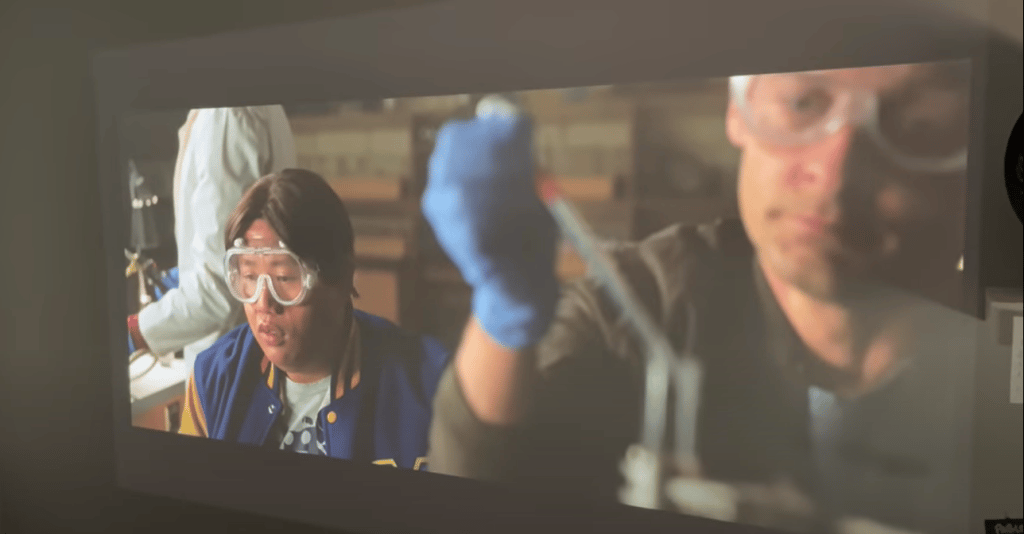 When all the lights are killed, as you can see, the image becomes even more crisp and colorful. The black levels are more delicated, while the image details are more breath-taking.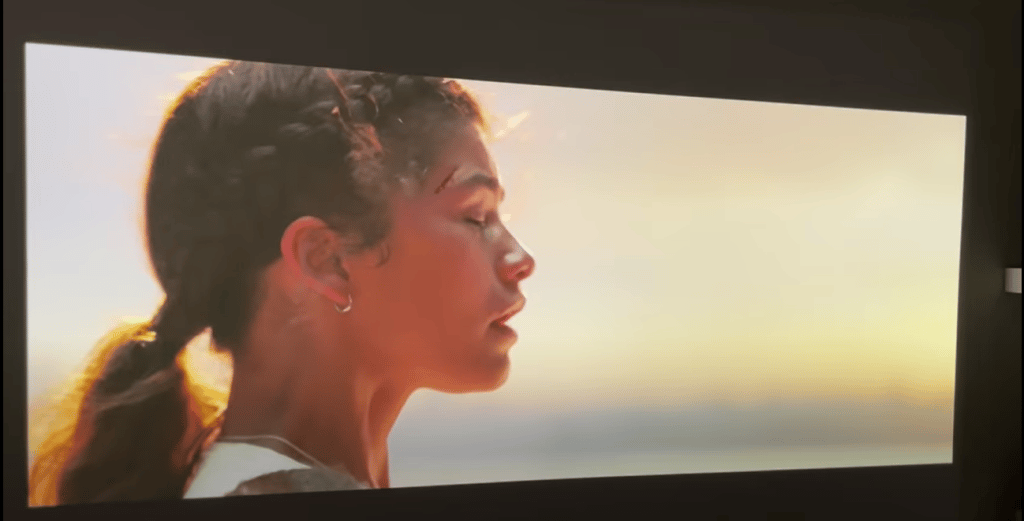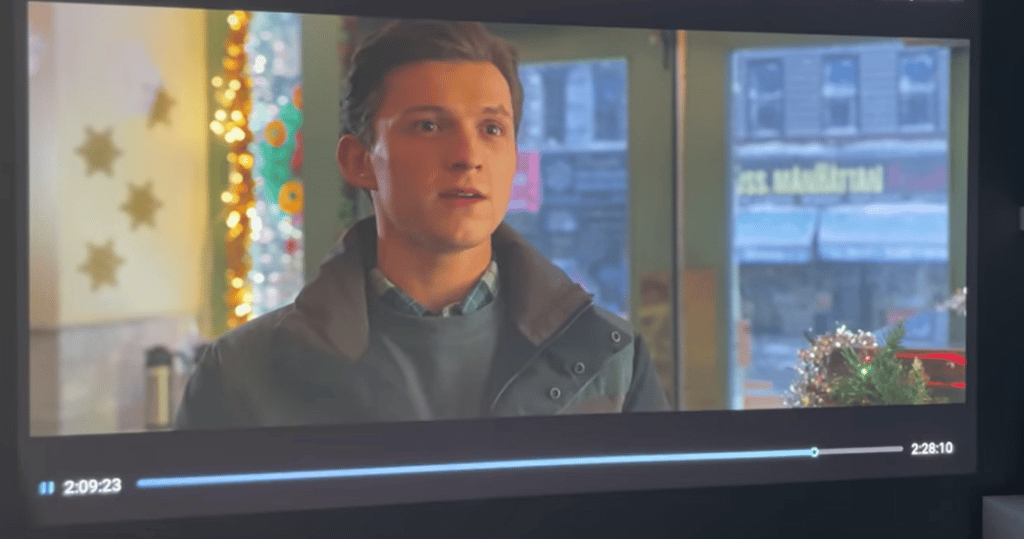 This laser projector is also featured with smart automatic adaptions including Auto focus, Auto Keystone Correction( 40 Degrees Horizontal & Vertical), intelligent obstacle anvoidance and intelligent screen alignment.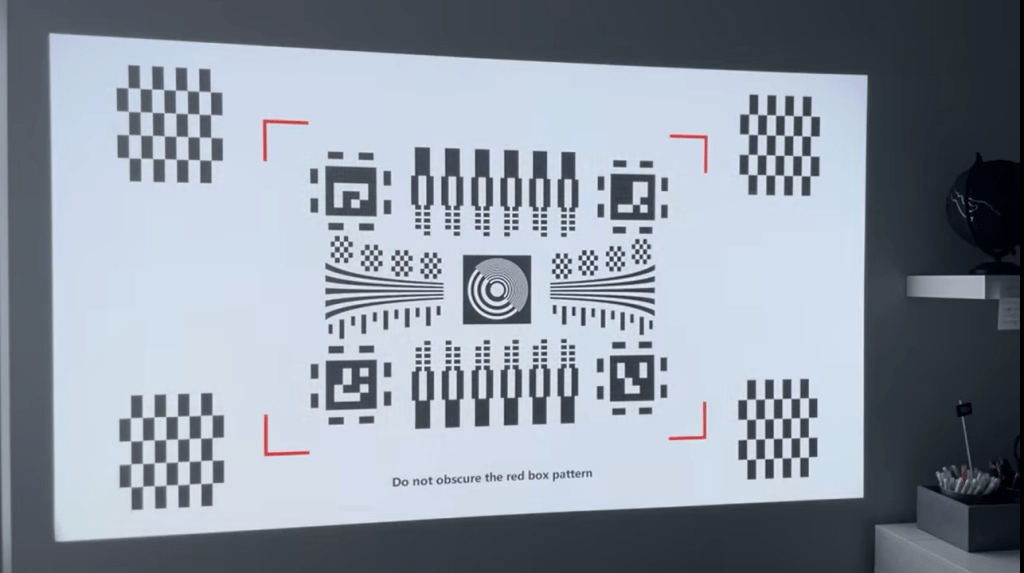 It's noise level is also tested, when Dangbei Mars Pro is working, the noise level is around 33.3 dB, which can be rated as very quiet.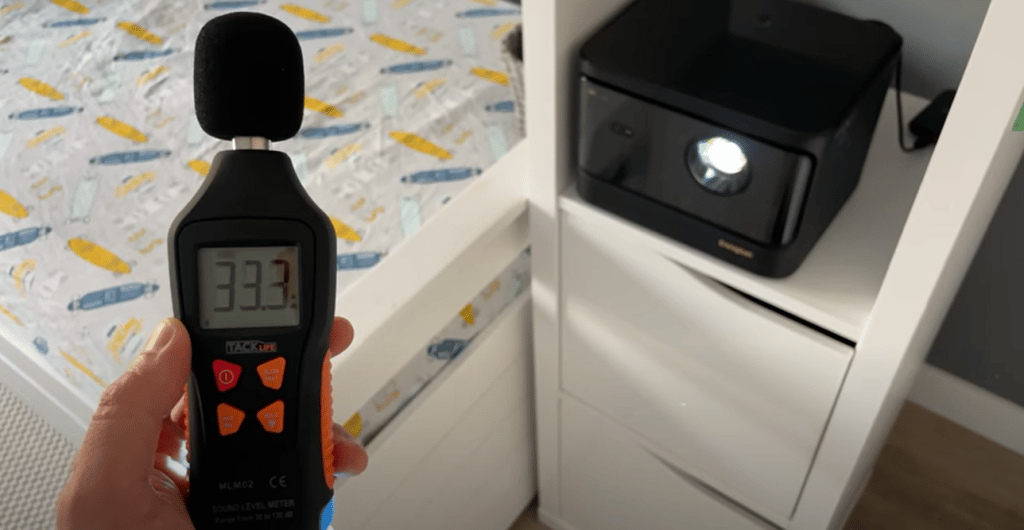 Moreover, Dangbei Mars Pro is a decent gamig projector as well, it is perfectly compatible with your gaming console.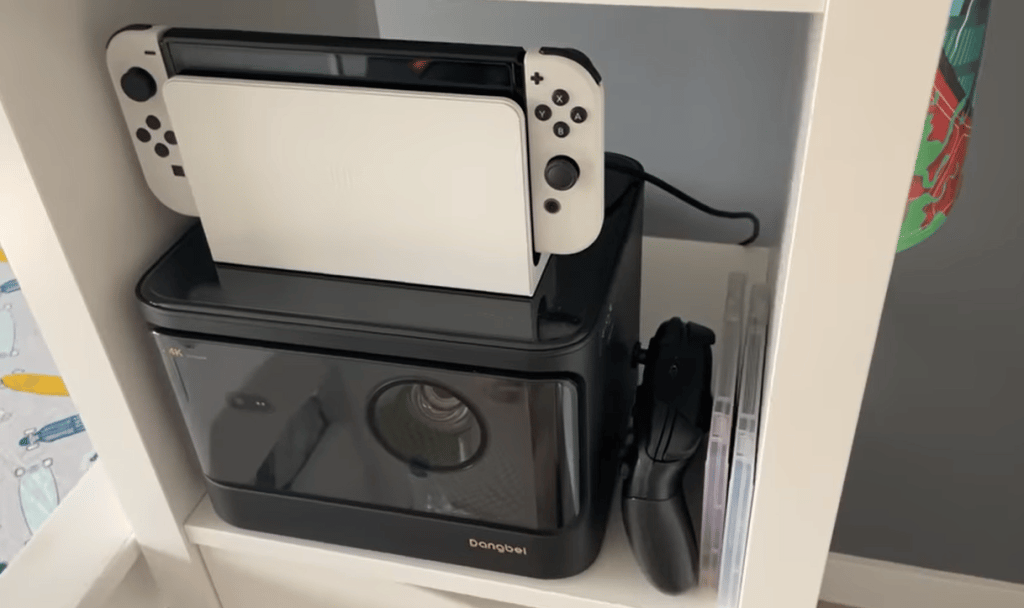 When playing Mario, Dangbei Mars Pro performs absolutly smooth and without any input lag. You would miss no important moments while playing your favorite games on Dangbei Mars Pro.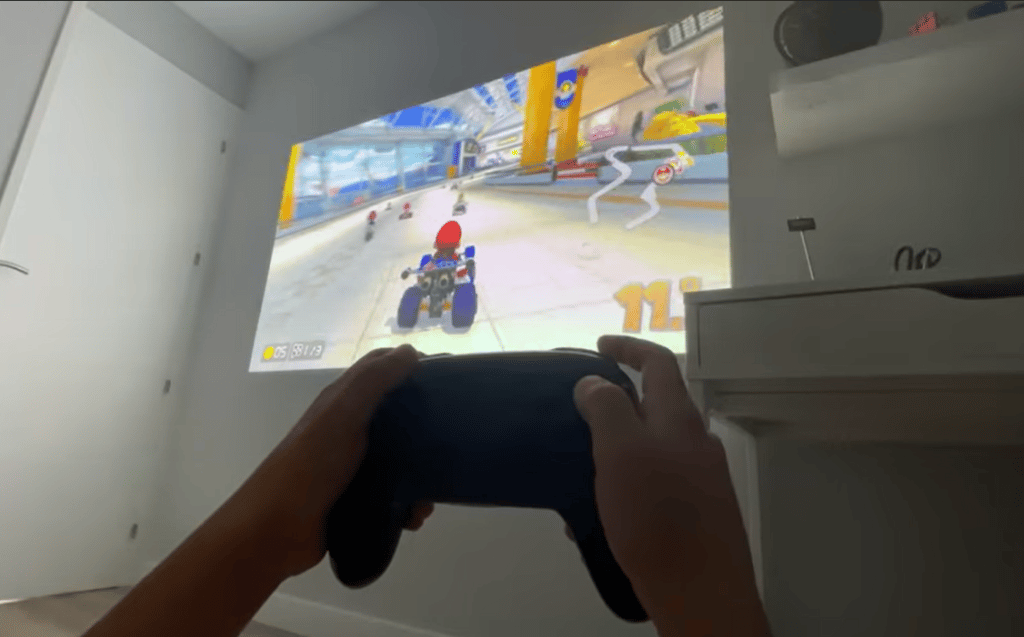 With a low latency down to 20ms and an adaptive refresh rate up to 120Hz, the image is fluent, the gaming experience couldn't be better.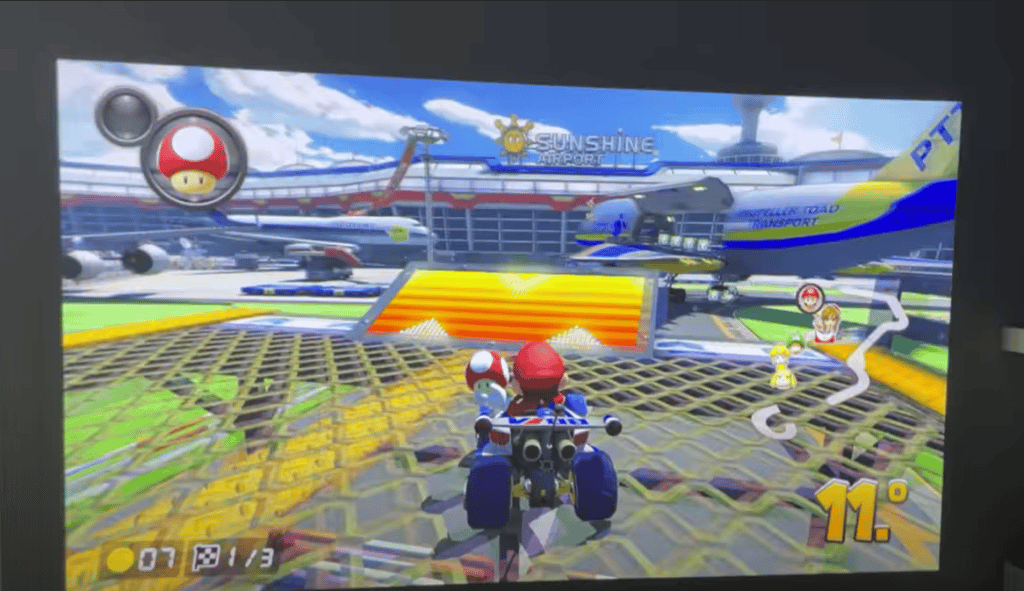 Dangbei Mars Pro is featured with Dual 10W HIFI speakers, Dolby Audio and dts HD. You can use it as an amazing Bluetooth speaker, play any song that you love. Enjoy the room-filling audio effect at any time.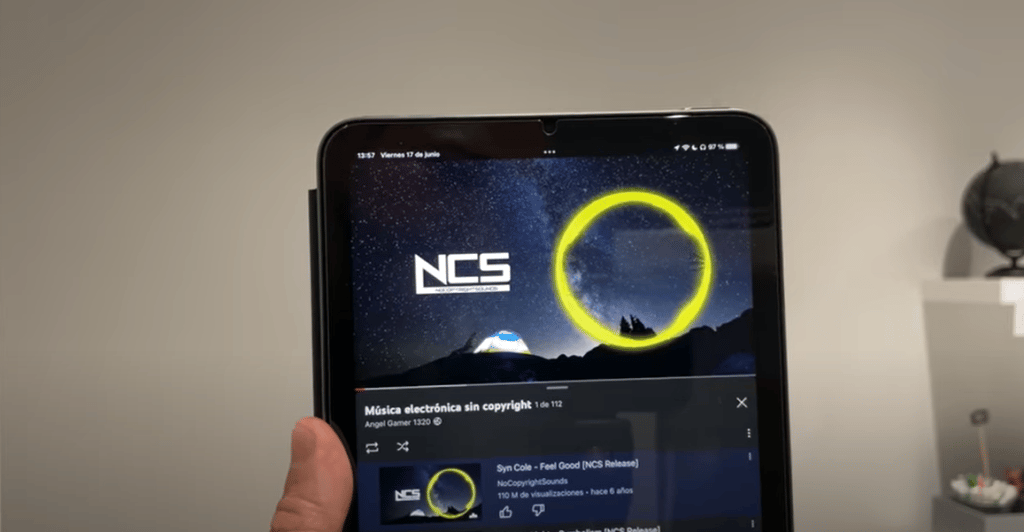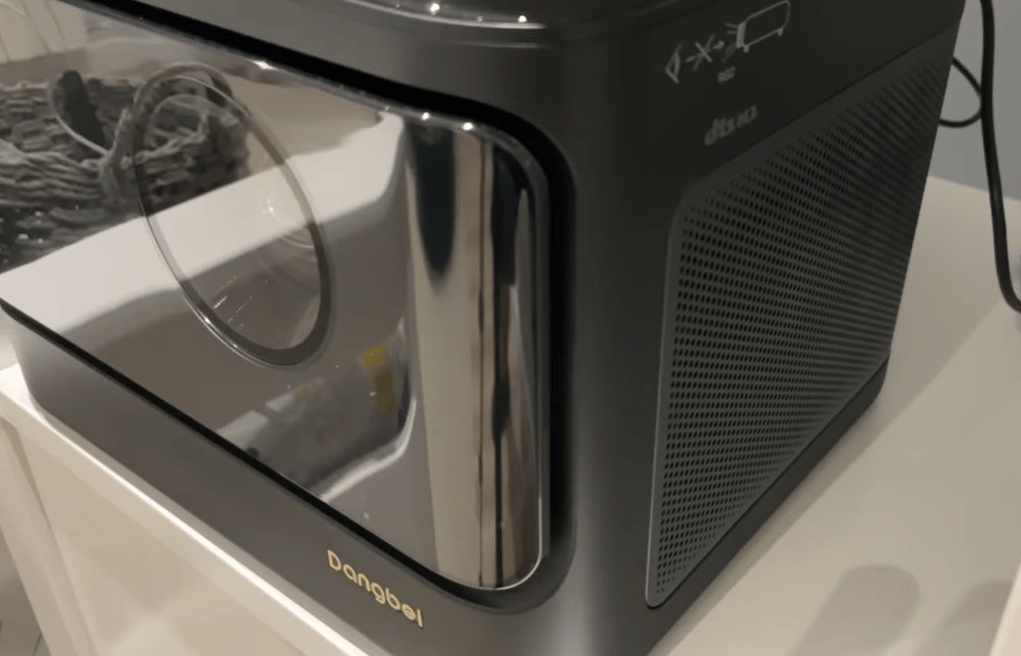 To sum up: With the price tag of only nearly USD 1800, Dangbei Mars Pro not only gives UHD 4K resolution and 3200 ANSI lumens, but also houses laser light source and smart operating system. Quiet and powerful, perfect for home theater and gaming. All the intelligent auto image corrections and adjustment make Dangbei Mars Pro one of the most easy to use projectors. It will deliver an exquisitely immersive audio and video experience and is undoubtly the most cost-effective option.
Read more:
Formovie THEATER vs BenQ V7050i vs Dangbei Mars Pro