Is Optoma UHD55 projector worth buying? Check out this review to see how is its image quality and performance.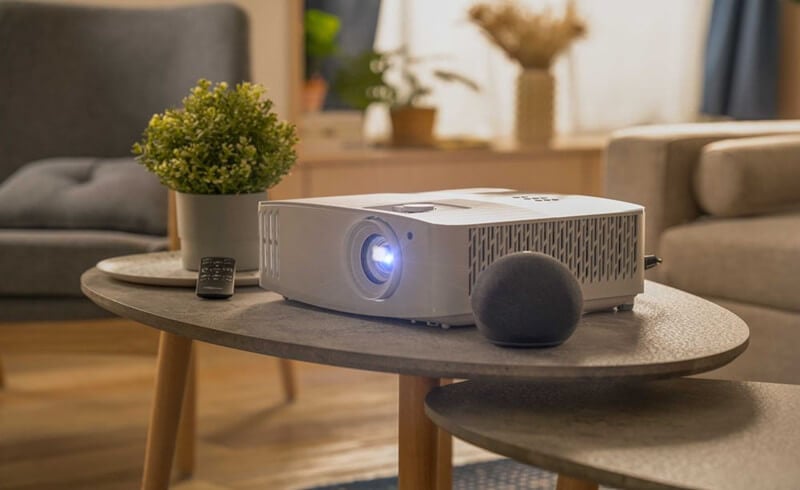 Featuring 3,600 lumens of brightness, Optoma UHD55 allows you to enjoy shows and movies even if there are strong ambient light in the viewing space. The contrast ratio is up to an impressive 1,200,000:1 so that Optoma UHD55 is able to bring viewers detailed black levels that are meant to be seen.
Moreover, it supports High Dynamic Range (HDR) and HLG compatible, for brighter whites and deeper blacks resulting in brilliant color with 97% DCI-P3 coverage in wide color gamut mode with shutter enabled, enhancing the overall viewing experience.
For gaming enthusiasts, the UHD55 offers a built-in Enhanced Gaming Mode for an incredibly fast response time of 16ms in 4K at 60Hz and 4ms in 1080p at 240Hz, ensuring smooth and immersive gaming experiences. Additionally, the UHD55 offers smart tech integration features throughout, including seamless integration into smart homes with Amazon Alexa and Google Assistant compatibility.
Built for hassle-free installation, the UHD55 offers vertical lens shift, 1.3x zoom and 3×3 warping to ensure seamless set-ups in any setting. The UHD55 also features two HDMI 2.0 inputs for connectivity to the latest 4K UHD devices, as well as RS-232 connectivity.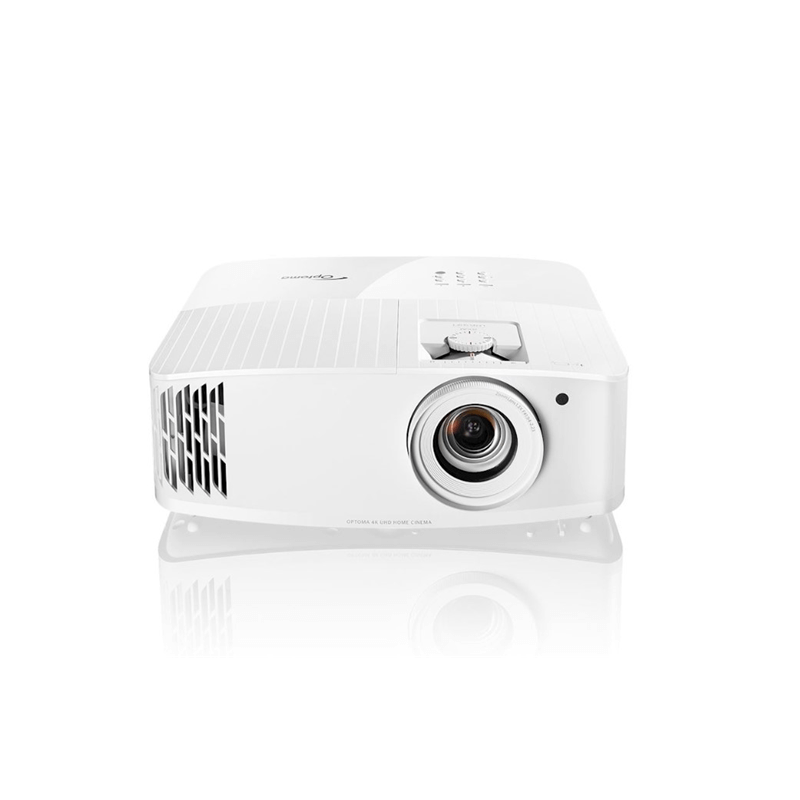 Optoma UHD55 smart true 4K UHD projector is a smart projector, allowing users to share content easily at the touch of a button with the Creative Cast app. This allows you to wirelessly display images, documents, and videos from up to four devices.
Conclusion:
The new Optoma UHD55 combines top-of-the-line features to meet the needs of home entertainment enthusiasts, delivering on image quality, performance and functionality – all at a market-leading price.
Read more:
Optoma UHD55 Projector Lens Cleaning Guide