As CES 2022 is drawing near, many tech companies compete to show and release their cutting-edge products. Samsung also joins the team and releases a unique portable projector The Freestyle ahead of CES 2022.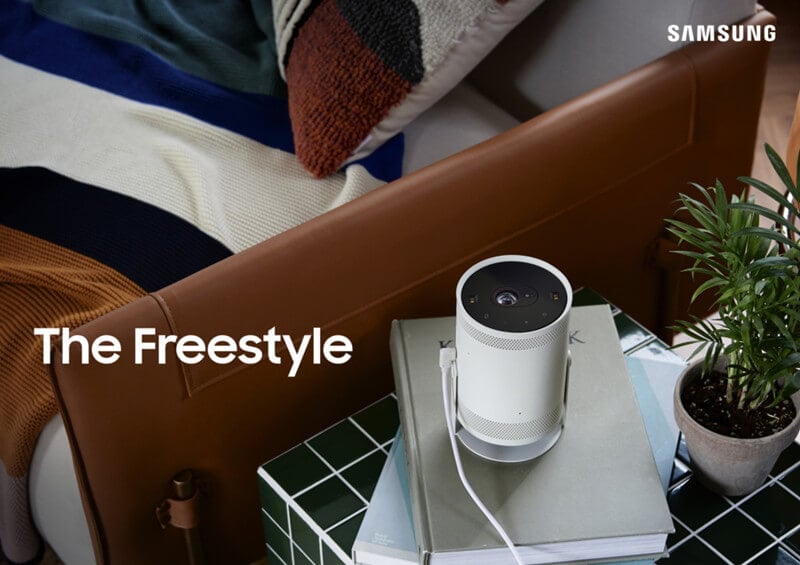 The Freestyle is targeted toward Generation Z and millennials. Just as the name implies, The Freestyle features first-of-its-kind technology and flexibility, enabling users to watch videos and audios wherever they go.
Appearance
Samsung The Freestyle adopts whole white color and round design. Its shape is just like a table lamp. It has a cradle stand on the bottom, which allows 180 degrees rotatory. You can adjust the angle at will and project it on the table, floors, walls, or ceilings.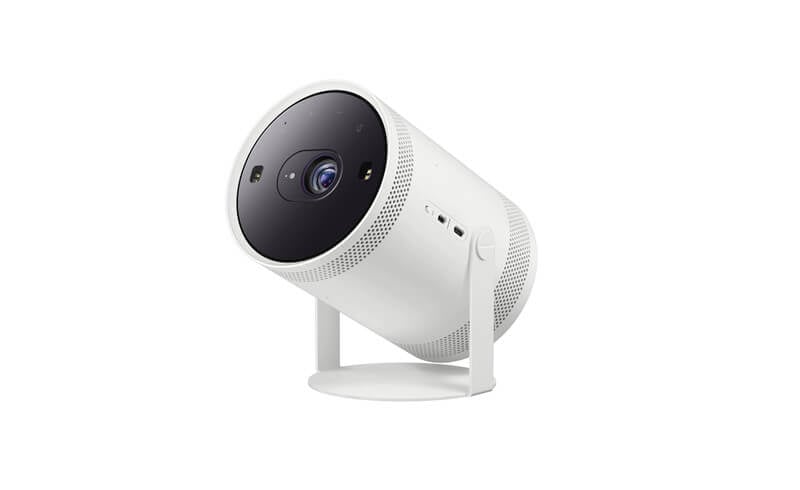 It weighs just 830 grams and measures just 4″ x 6.8″ x 3.7″ (Including stand).
Image
The projector adopts DLP display technology and uses the LED as the light source, which has a resolution of 1920 x 1080P. The brightness of the projector is approximately 250 ANSI lumens. It supports HDR 10 and HLG, making the image sharp.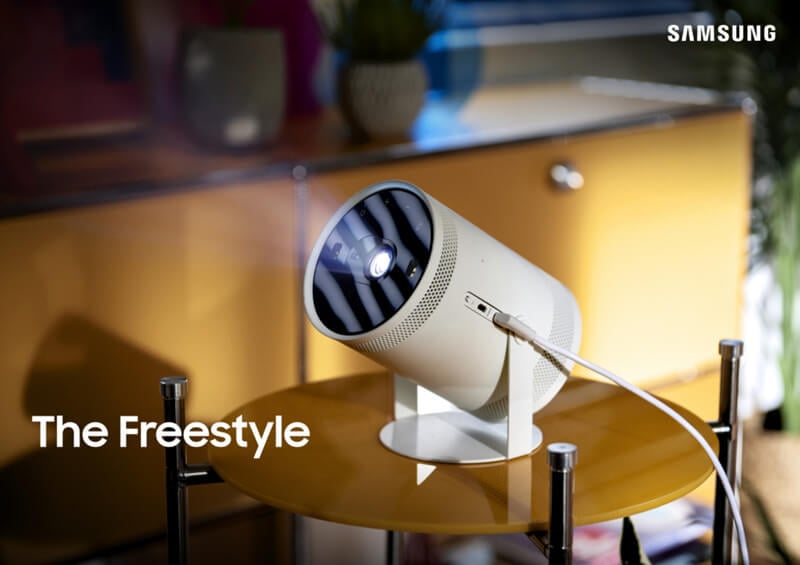 Samsung The Freestyle features auto-level, auto-focus, and auto-keystone, providing smart image adjustment. It can project an image size from 30 inches to 100 inches.
Smart Features
Samsung claims that The Freestyle is the first projector to include far-field voice control, allowing users to choose their favorite voice assistants when using the device hands-free.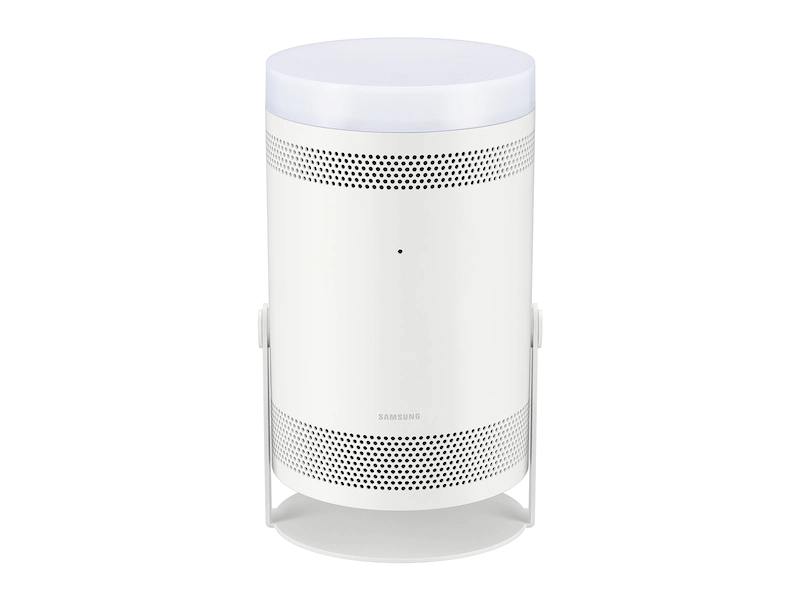 You can also use the projector as a smart speaker. The 5-watt woofer sends sound waves in every direction for a deeply immersive and cinematic audio experience.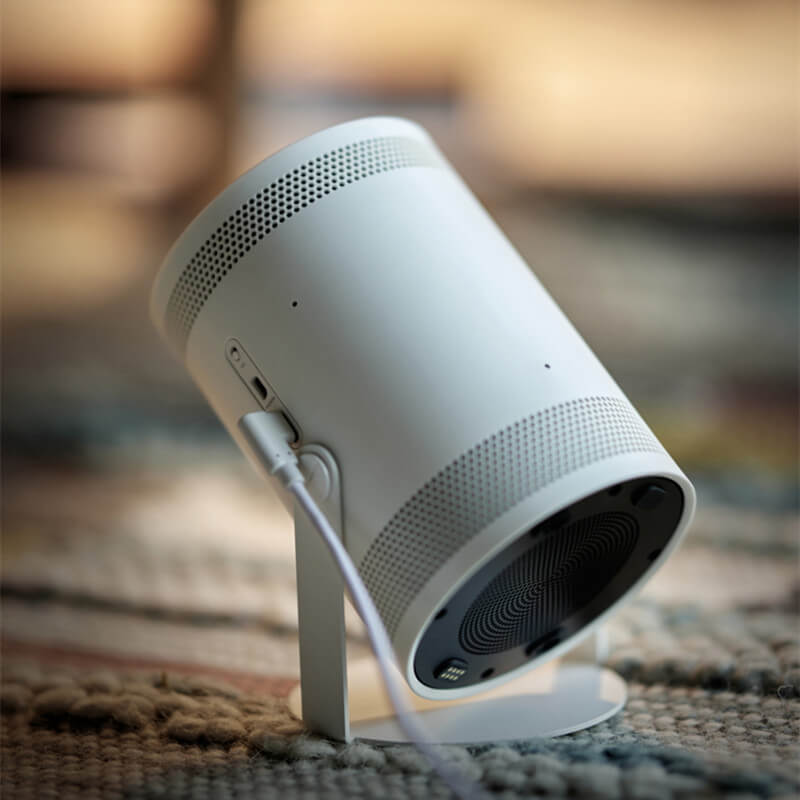 The new projector is compatible with external USB-connected battery banks. You can carry and use it at ease for outings or trips.
The Freestyle is the industry's first portable projector that is certified by global major OTT partners. It supports Smart TV features with built-in streaming services and mirroring and casting features for both Android and iOS devices.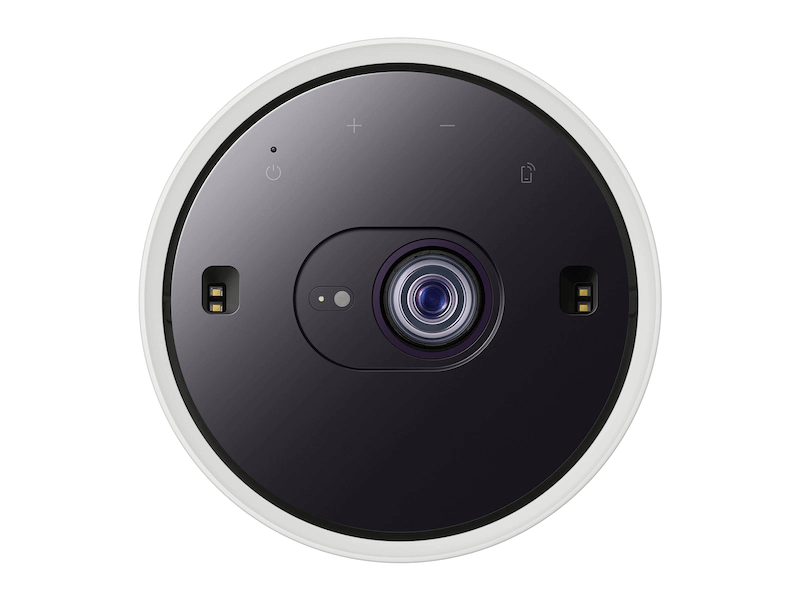 The new projector is now available for preorder with a retail price of $899 on Samsung's US official website. You can also see The Freestyle projector in the CES 2022 show from January 5 to 7, 2022.