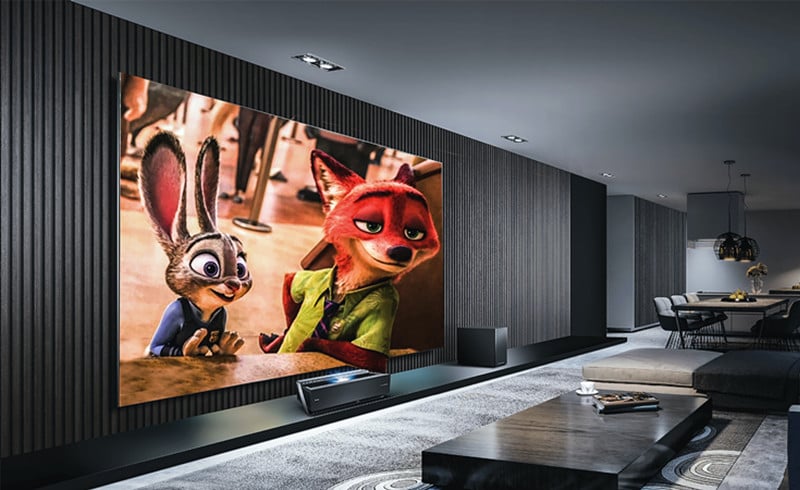 In this guide, we collect the top 5 home projector deals, helping you narrow the list and find out the proper projector deal for Black Friday 2022.
Best Home Theater Projector Deals for 2022
Epson EF12–$999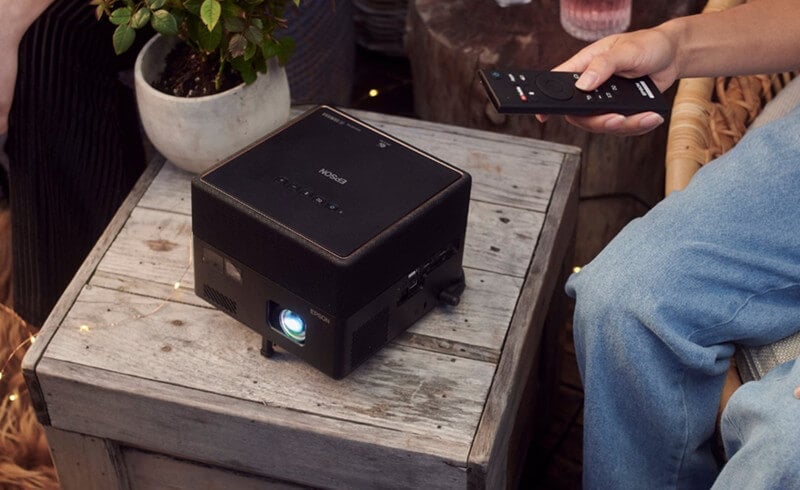 Reason For listing: A smart projector that costs no more than $1,000 but has many eye-catching features such as Android TV, Yamaha sound, and compact design.
Epson EF12 is a smart projector with 3LCD display technology, and therefore it has good color accuracy and doesn't vulnerable to the rainbow effect. Regarding resolution, it has 1920×1080 (1080p) native resolution and 1,000 ANSI lumens brightness, delivering lifelike images with rich details and color gradations.
Most projectors under $1,000 are equipped with an LED light source while the projector adopts a multi-array laser diode as the light source, and thus the lamp life is long enough.
In addition, the projector has a built-in Android TV, and you can stream various apps at will, including Hulu, HBO, YouTube, etc.
Pros
Android TV
3LCD
Good Color Accuracy
Yamaha sound
Cons
Lower Brightness
No LAN Connection
Save $200 On Amazon
Samsung The Premiere LSP7T–$3,499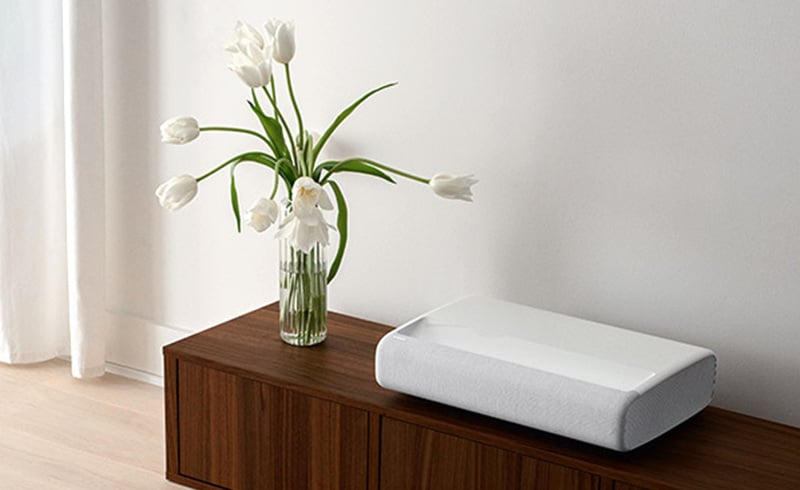 Reason For listing: A high-end projector that almost gathers the mainstream features of smart projectors, including ultra-short throw, laser light source, smart system, voice control, and good sound effect.
Samsung The Premiere LSP7T has 4K resolution, 1,000:1 contrast, and 2,200 ANSI lumens, producing decent images. What makes it popular is its Tizen smart TV system. You can enjoy content from YouTube, Netflix, Amazon Prime Video, Disney+, and many other streaming platforms conveniently without connecting it to other devices.
As a UST projector, it has a throw ratio of 0.25:1, which can project a giant screen with a small throw distance. In other words, you can place the projector on a cabinet just like a TV set.
The projector has versatile voice control tools, including Bixby, Amazon Alexa, and Hey Google, making it smart to control.
As for sound, it has a 2.2 Channel System and provides room-filling sound.
Pros
Ultra Short Throw
Tizen Smart TV system
Certified Netflix
Voice Control
2.2 Channel System
Cons
Save $1,548 On Amazon
Dangbei Mars Pro–$1,799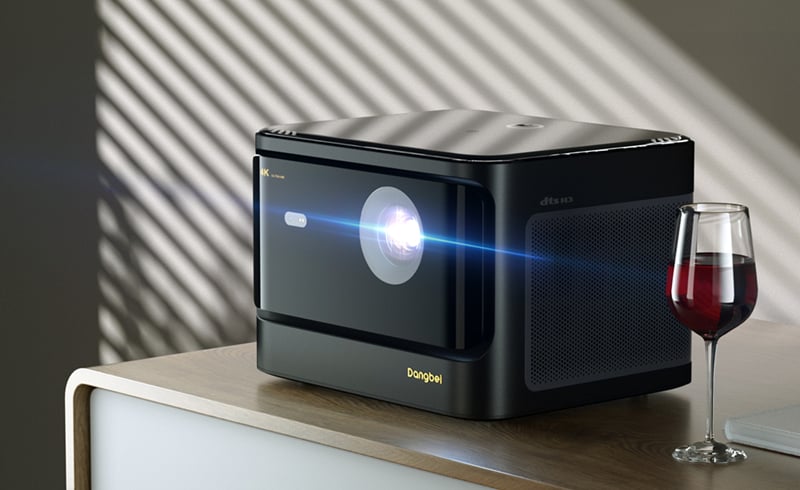 Reason For listing: A 4K projector with a smart system, sharp images, and 3D that costs no more than $2,000.
Dangbei Mars Pro is a new projector released in 2022. The projector has a fashionable design and powerful configurations for its pricing. The sleek lines and shining glass panels make it unique and futuristic.
The projector is recommended because of its outstanding image performance. It has 3,200 ANSI Lumens and high contrast, and you can clearly see the image details even during the daytime. It is powered by Android OS and you can download various apps conveniently. In addition, it has 4G RAM and 128G ROM, enabling you to download more files and play them in an offline environment.
As for connectivity, the projector has dual HDMI 2.1 interfaces that are compatible with HDCP 2.2 and HDCP 1.4.
Pros
3,200 ANSI Lumens
Sharp Images
3D
Trendy Design
4G RAM and 128G ROM
Cons
Save $200 On Amazon
BenQ X3000i–$1,999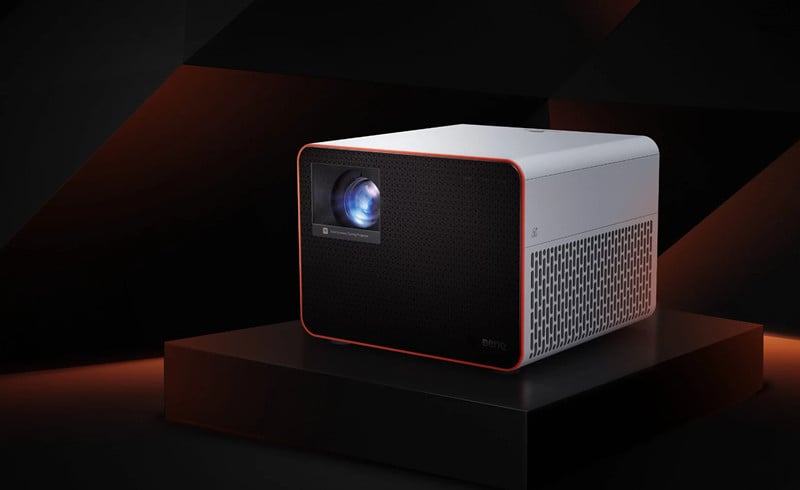 Reason For listing: A projector delivers an immersive gaming experience, extremely low input lag, and versatile game modes.
BenQ X3000i can be used to watch movies or play games at home. The projector has 4K resolution, 3,000 ANSI lumens, and a 100% DCI-P3 color gamut, delivering sharp images for both movies and game scenarios.
It supports 3D function and enables you to enjoy 3D movies without going to the cinema. As the projector is powered by an Android TV system, you can stream shows from various platforms and use Google-related services at will.
The major selling point of the projector is its low input lag of 4.16ms input lag in 1080p and 16ms in [email protected] Besides, it has three gaming modes, including RPG Mode for Full Cinematic Immersion, FPS Mode Marks Nearby Threats, and SPG Mode for Real-Time Thrills. The three game modes give you an immersive gaming experience. If you are a gamer, then you can't miss this one.
Pros
4LED light Source
Low Input Lag
Versatile Gaming Modes
Outstanding 3D performance
Good Color Performance
Cons
Stable and Firm Prices on All Platforms
Epson LS500–$3999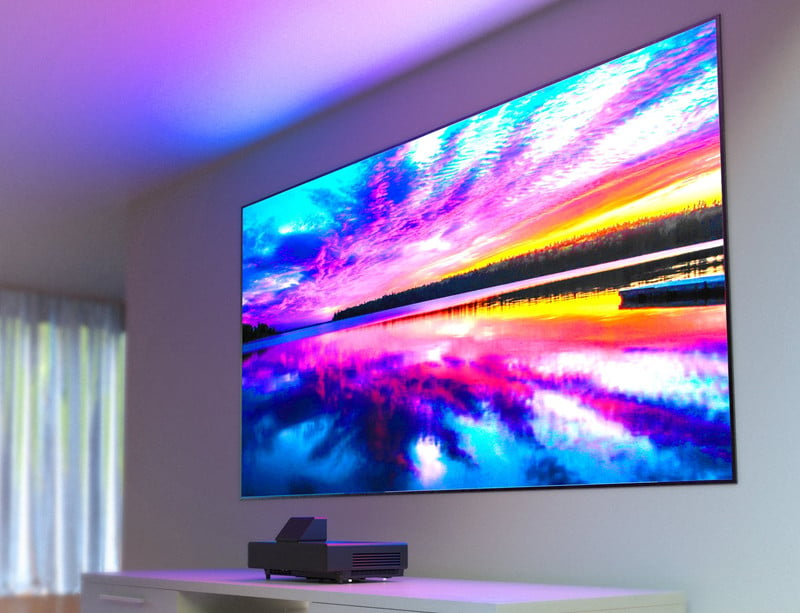 Reason For listing: An affordable high-end home theater projector with high brightness, outstanding 3D, and ultra-short throw.
Epson LS500 has been in discount recently as its sibling Epson LS800 has come to the market. Therefore, it is time to get it.
The UST projector features renowned 3LCD technology and has good color accuracy. With a high brightness of 4,000 ANSI lumens and 4K UHD resolution, the projector is bright enough to be used during the daytime. It is compatible with HDR and HLG, which can greatly enhance the viewing effect.
Epson LS500 is powered by Android TV and therefore makes it convenient to stream content from various platforms. Just like other 3LCD projectors, the LS500 is a little cumbersome.
Pros
High Brightness
Outstanding 3D
3LCD technology
Complimentary Screen
Cons
Cumbersome
The sound is not so good
Save $1,200 On Amazon
That's all for the best home theater projector deals for 2022. You may be interested in Best 4K Projector.
Top Factors on Home Theater Projectors
Brightness
The brightness is critical if you want to use the projector during the daytime or dislike watching movies with lights off. If the projector is bright enough, then you can use it at will under ambient light.
ANSI lumen is the international standard for projector lumens, and it refers to the image brightness attenuated by the lens and other factors. If you use a projector at night with the lights off, 1000 ANSI lumens is enough, but if you want to use the projector at night with the lights on or during the day, the brightness of the projector should be at least 1500 ANSI lumens.
Image Quality
The resolution has a direct impact on the clarity of the projection image, and the larger the projection image, the higher the impact. The main common resolutions for projectors are 720P, 1080P, and 4K. If you prefer a giant screen, 1080P and 4K are recommended.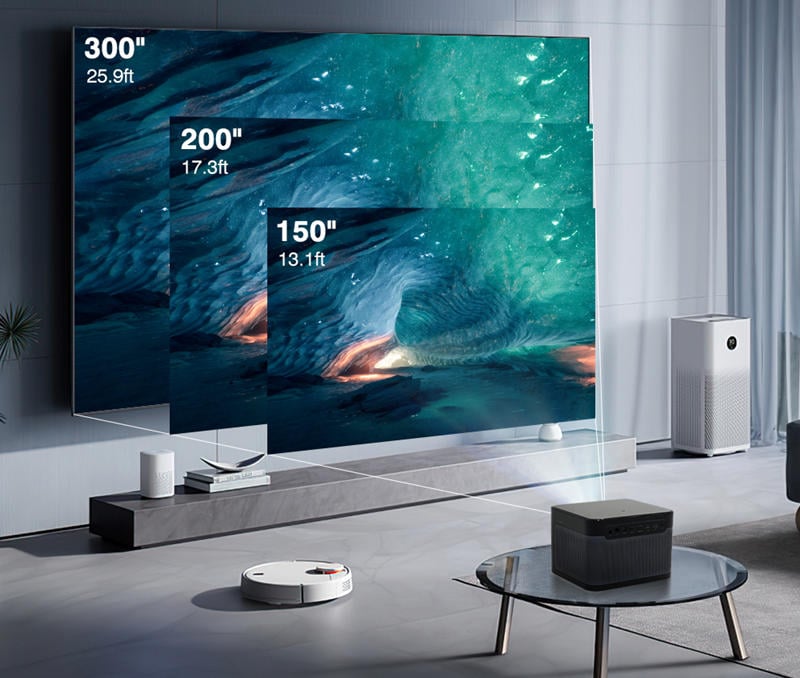 System
Some budget projectors have no system and you have to connect it to a streaming device, for example, a TV stick or a TV box. Most smart projectors have a built-in Android system so that users can download streaming apps and stream videos conveniently. It is worth noting that a standard Android TV system with built-in Google services is better.
Gaming Performance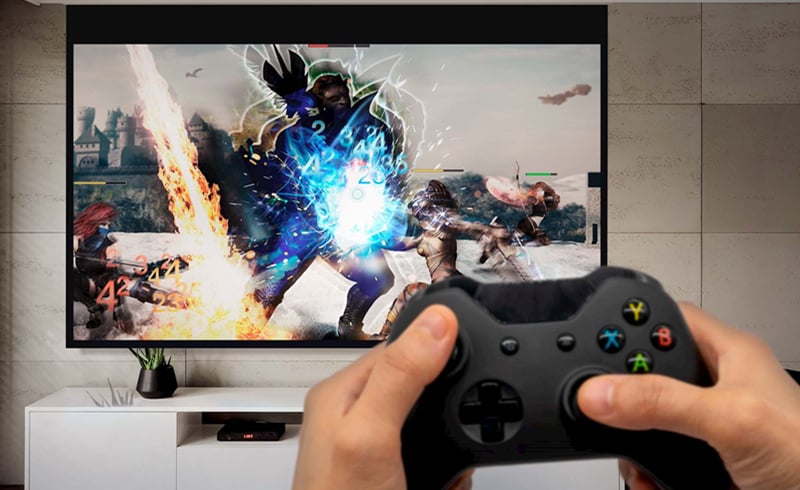 If you want to play games via the projector, the gaming performance should never be neglected. A good gaming projector should have low input lag and a dedicated game mode to deliver a good gaming experience.
Smart Features
As smart projectors get more and more popular in the home theater area, smart features should be considered when choosing a projector. In terms of image, auto keystone, autofocus, Dolby Vision, and other features are useful. In terms of connectivity, the screen mirroring feature is necessary. In addition, 3D is also a necessary feature for smart projectors.
Related Posts
Top 5 Best Projectors Under $4,000