As we reach the mid-year mark, it's time to take stock of the best 4K projectors that have dazzled audiences and enthusiasts alike. Among the impressive contenders, the Dangbei Mars Pro stands out as a frontrunner, boasting remarkable achievements and recognition during the summer Prime Day event. Let's explore the top 4K projectors of 2023, including the standout Dangbei Mars Pro and other impressive options from renowned brands.
Dangbei Mars Pro: A Marvel of 4K Projection
The Dangbei Mars Pro has garnered widespread acclaim for its cutting-edge technology and exceptional performance. Featuring native 4K resolution, this laser projector delivers breathtaking visuals with sharpness and clarity that brings every detail to life. Its laser light source ensures vibrant colors and exceptional brightness, elevating the viewing experience to new heights.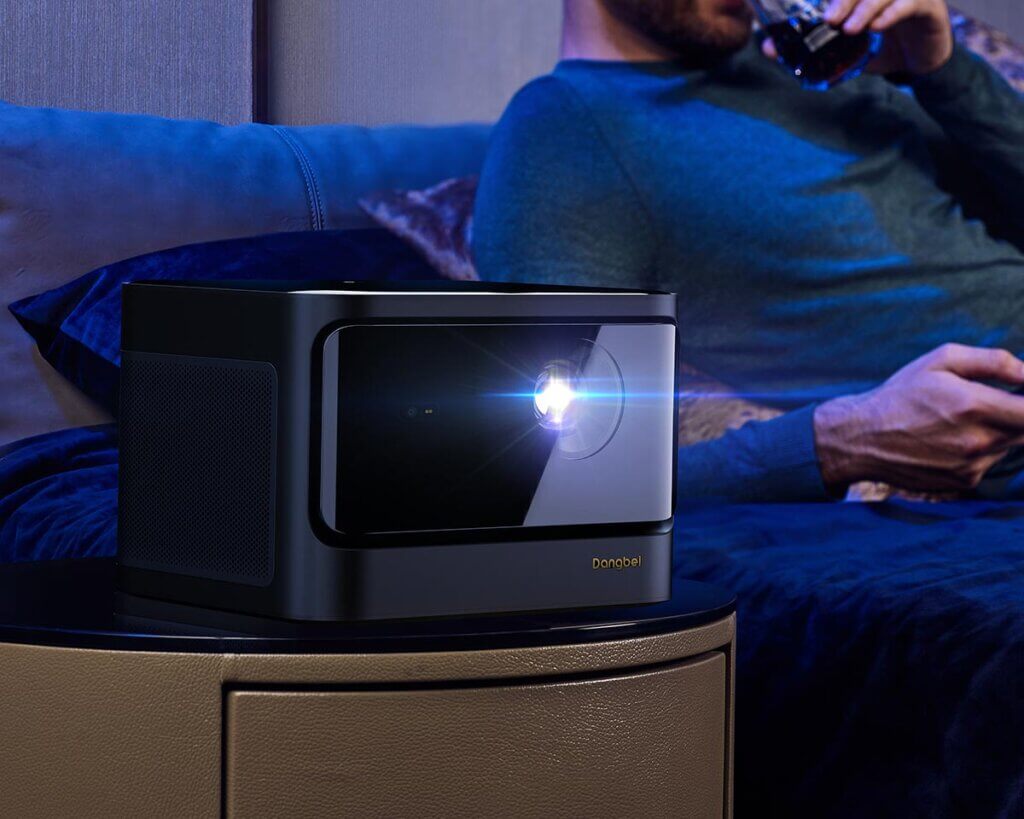 During the highly anticipated summer Prime Day period, the Dangbei Mars Pro achieved unprecedented success, becoming the #1 selling 4K Laser Projector in Germany. Notably, it also claimed the top spot as the #1 model priced above $1000, further solidifying its position as a leading choice in the premium projector market. This remarkable achievement showcases its mass appeal and confirms its status as a favored choice for consumers seeking the pinnacle of home entertainment.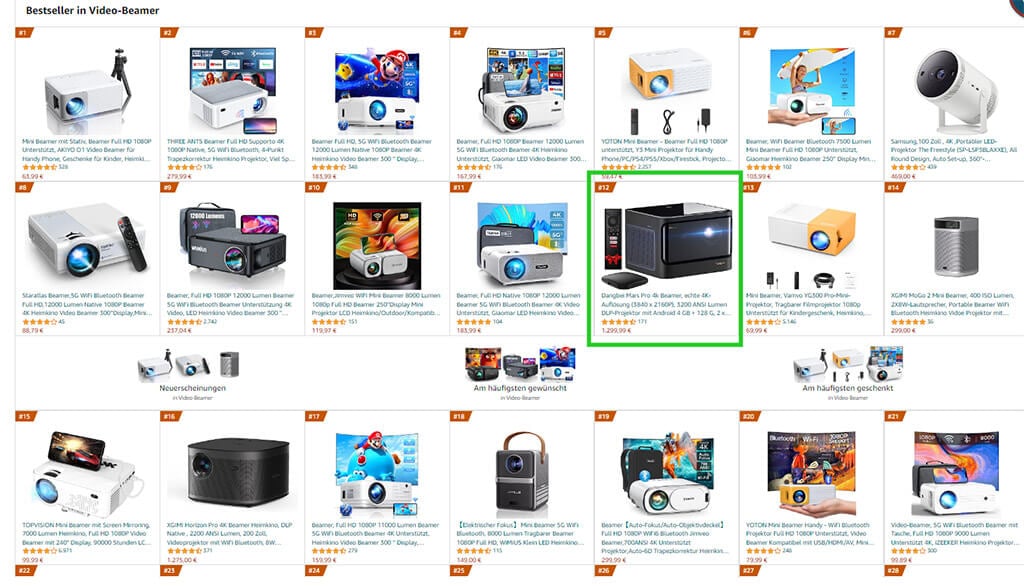 Moreover, the Dangbei Mars Pro has earned the coveted Amazon Choice label, a testament to its outstanding quality and customer satisfaction. This recognition further bolsters its appeal to discerning buyers seeking the ultimate projector experience.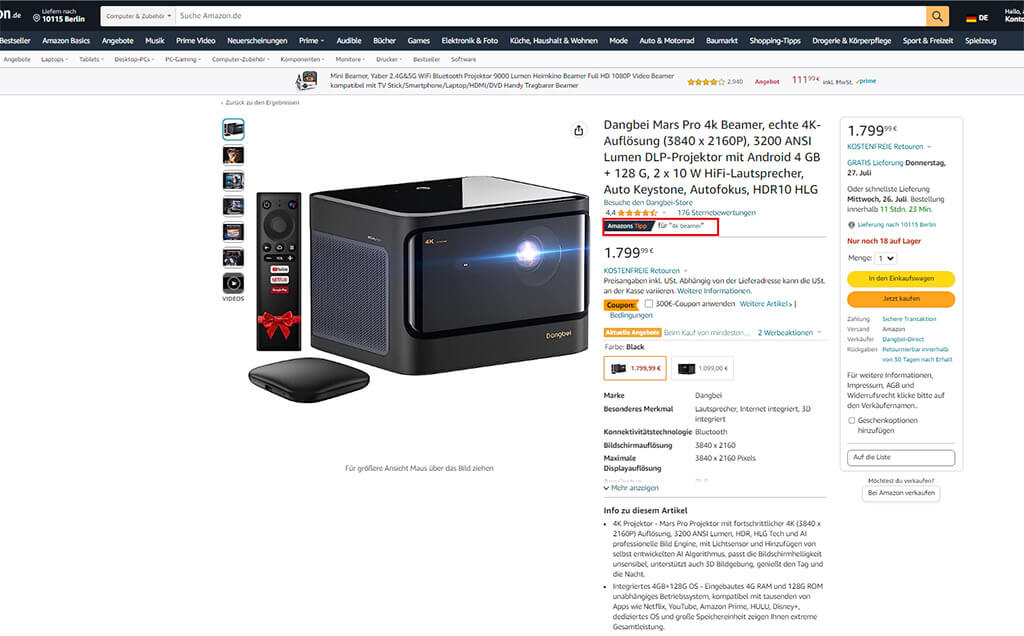 Sony VPL-VW695ES: Sony's Stellar Projection Powerhouse
Sony's VPL-VW695ES is another top contender in the 4K projector realm. Renowned for its impressive brightness and color accuracy, this projector is equipped with Sony's advanced processing technology and dynamic HDR enhancement, delivering stunning visuals with rich detail and vibrant colors.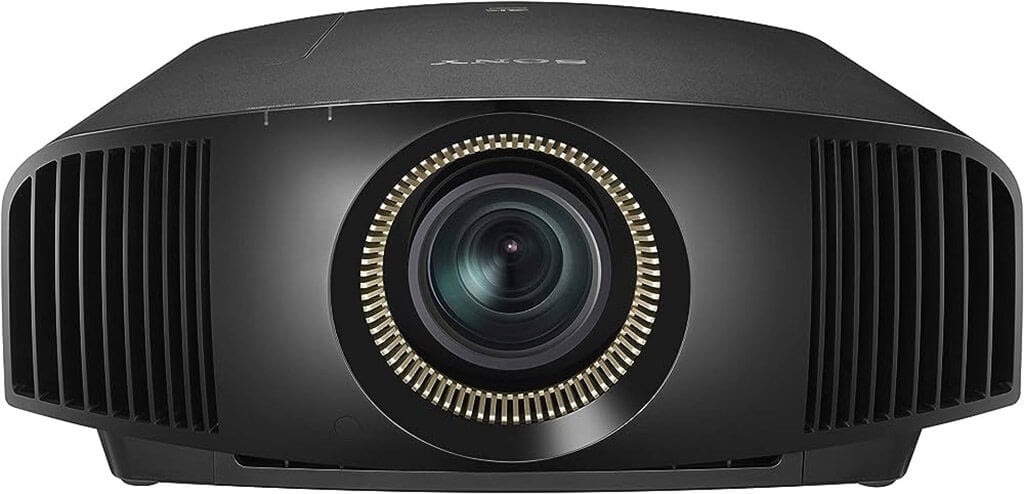 Epson Home Cinema 5050UB: An Enthusiast's Delight
Epson's Home Cinema 5050UB has won the hearts of home theater enthusiasts. With its high contrast ratio and wide color gamut, it ensures an immersive cinematic experience. Its motorized lens adjustments and flexible installation options make it a convenient choice for any setup.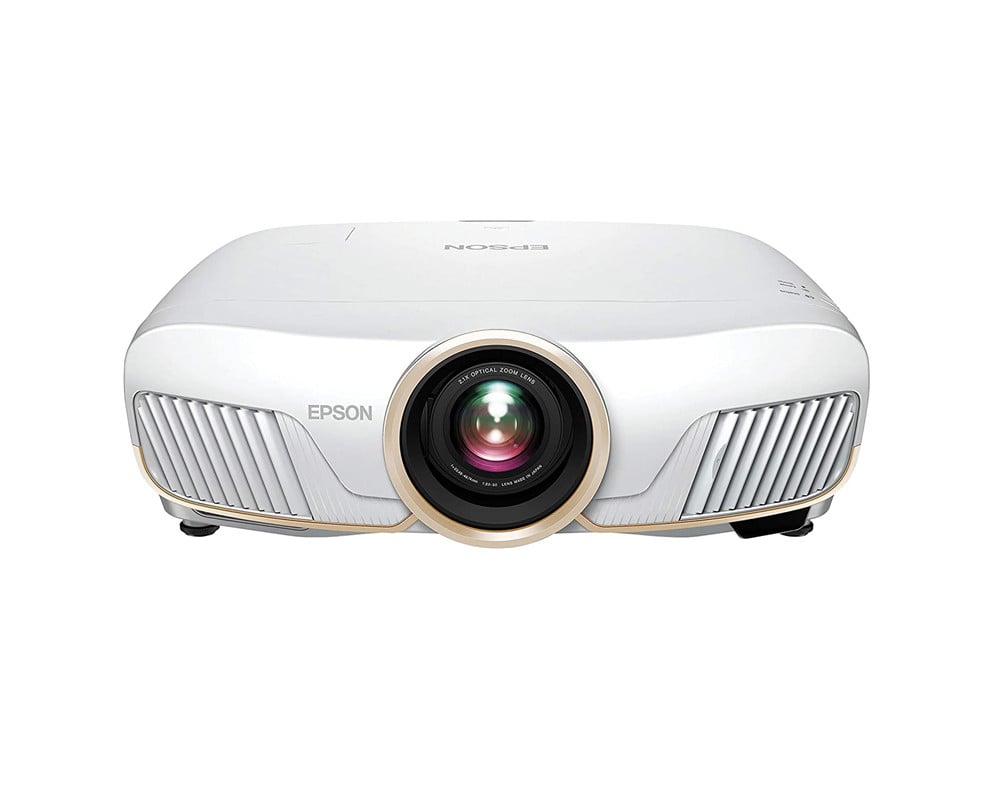 Optoma UHD50X: Budget-Friendly Brilliance
Optoma's UHD50X is a budget-friendly option that doesn't compromise on performance. Offering impressive 4K resolution, high brightness, and a fast refresh rate, this projector is ideal for gaming and sports enthusiasts seeking a smooth and immersive experience.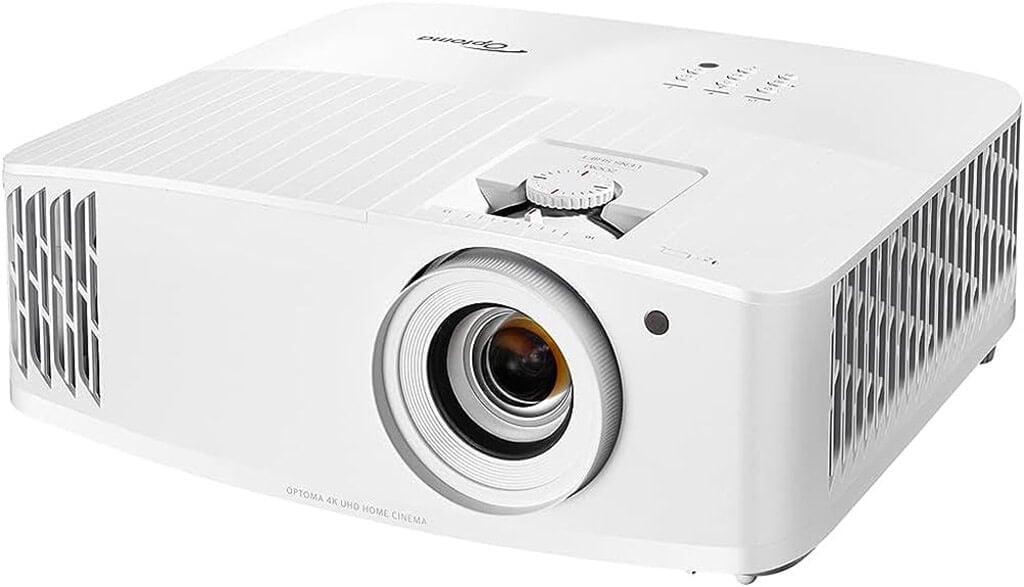 BenQ HT3550i: An All-Round Performer
The BenQ HT3550i is another standout 4K projector known for its overall performance. Equipped with CinematicColor technology and HDR-PRO, it delivers stunning visuals with accurate colors and exceptional contrast. Its user-friendly features and ease of setup make it an attractive choice for various applications.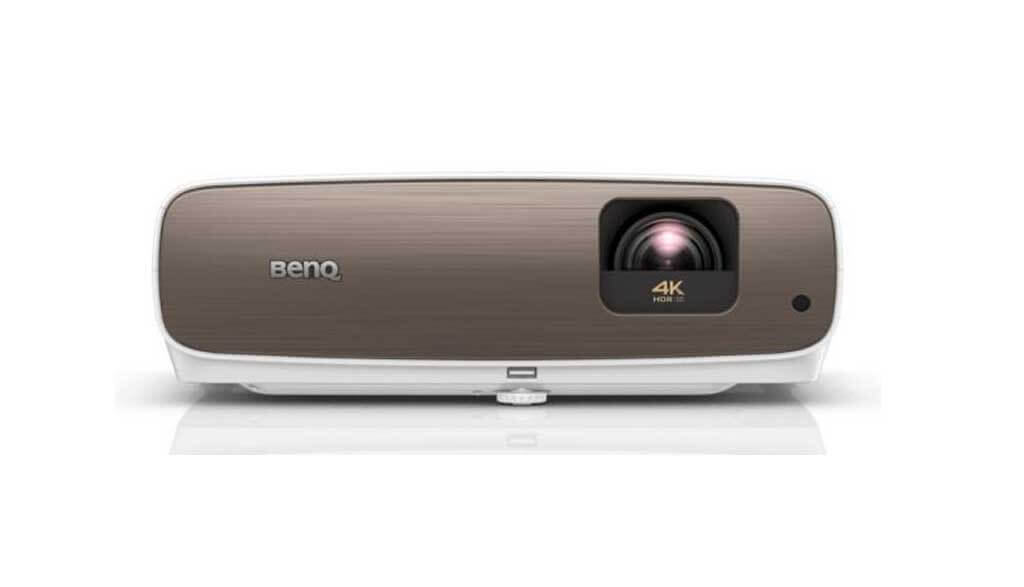 Conclusion
As we celebrate the achievements and advancements in the world of 4K projection, the Dangbei Mars Pro, Sony VPL-VW695ES, Epson Home Cinema 5050UB, Optoma UHD50X, and BenQ HT3550i emerge as star players. These top 4K projectors have wowed audiences with their cutting-edge technologies and superior image quality. As you delve into the world of 4K projectors, consider these outstanding contenders to elevate your home theater experience to breathtaking new heights. Happy projecting!