To correct a keystone image, there are two ways: digital keystone correction and lens shift. Digital keystone correction refers to the function of a projector to distort the trapezoidal image making it looks perfectly rectangular. But I'm going to talk more about lens shift here, another way to correcting keystone effect.
Why keystone correction is needed
For most time, we won't place our projectors in the center of a room or keep it parallel to the screen, which, thus, causes a distorted projection, making the image a little askew, like a keystone. That why all the popular projectors have the function of digital keystone correction.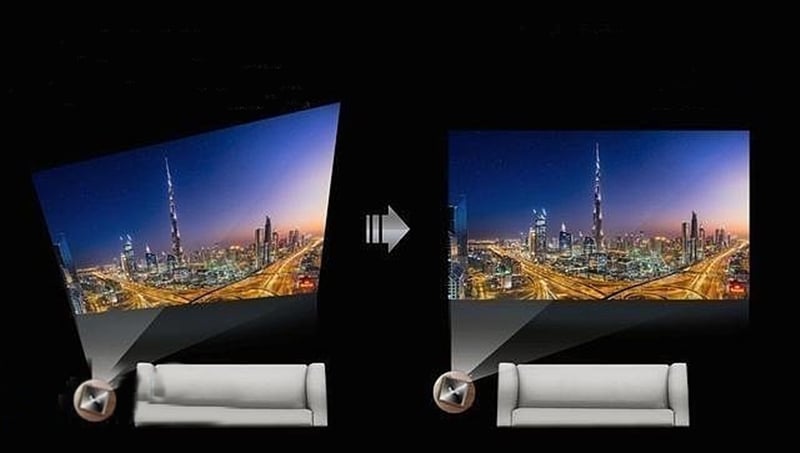 What is lens shift
Unlike digital keystone correction, lens shift requires you to operate manually. You're allowed to mechanically move the lens horizontally, vertically as well as diagonally to bring the trapezoidal image back to rectangular again.
How to operate lens shift
There is generally a dial or knob on your projector enabling you to shift lens physically in any which you need it to go. You can not only move the projected image up-and-down, right-to-left, but also can zoom in or out to shrink the projection.
It's worth mentioning that a part of projectors now allows users to shift lens through remote control. That is to say, you will be sitting in the couch and operating the image adjustment remotely, without getting up and run to the projector itself now and then.