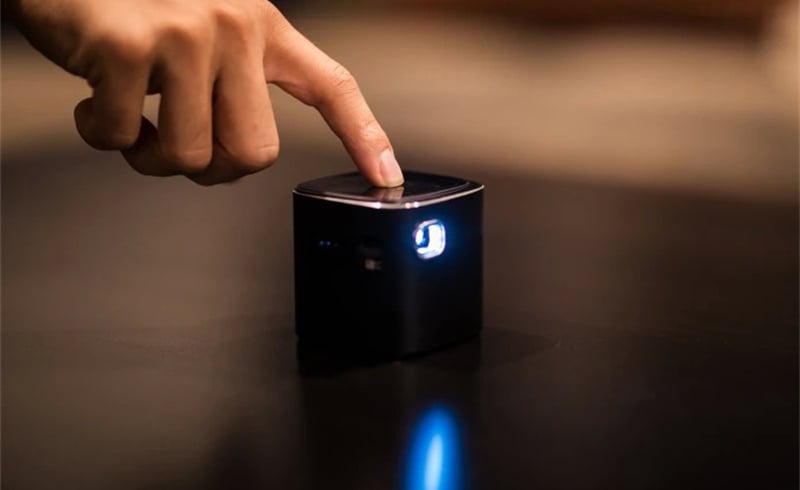 The WEJOY DL-S12 projector is a portable cube-shaped mini projector. Mini projectors become a rising trend in recent years, of course it's far from powerful when compared to laser 4K home cinema projectors, not to mention the professional engineering projectors. But mini projector's popularity has its reasons. For users who need to carry the projector around or aim at things like casual movie viewing, mini projectors can cover all their basic demands.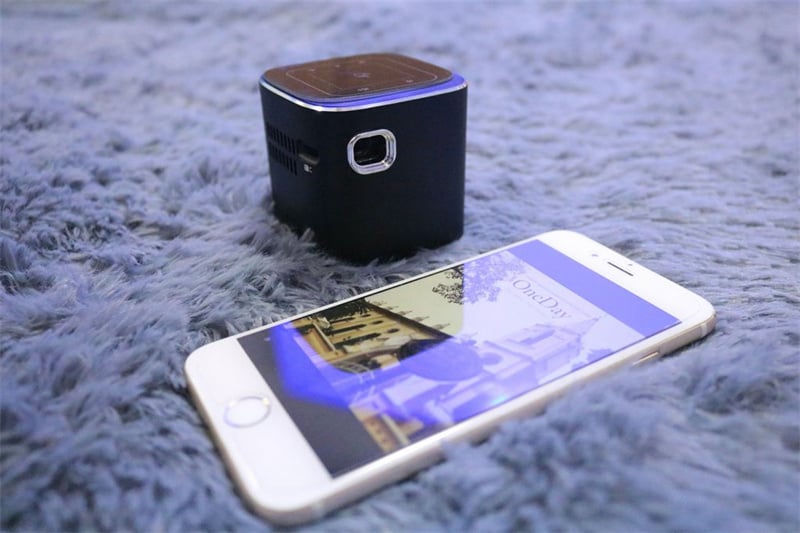 Let's get bacc
WEJOY DL-S12 offers a resolution of FHD1080p, with image size that's up to 120 inches.
Measured at 5.7*5.7*5.7cm, weight in 210g, WEJOY DL-S12 is well deserved to be called a mini projector.
WEJOY DL-S12 adopts LED lamp, with lamp lifetime that's up to 30000 hours. On a normal daily use basis, within 10 years users have no need to change lamp.
WEJOY DL-S12 projector's brightness is rated at 2500 lumens. It uses the unit of Lumen instead of ANSI lumen. Lumen is a relatively obscure unit to describe brightness, but we can't expect a high brightness on a mini projector. Higher brightness means more power consumption and larger heat dissipation system, all of these can not be included in a compact design of mini size projector.
It has a built-in speaker, a battery that can hold a charge for as long as 2 hours. It supports Wi-Fi and Bluetooth. Plus, it works with Android TV so you don't have to fuss with HDMI or screen casting from your streaming device. You can watch any shows or movies you like on YouTube, Netflix…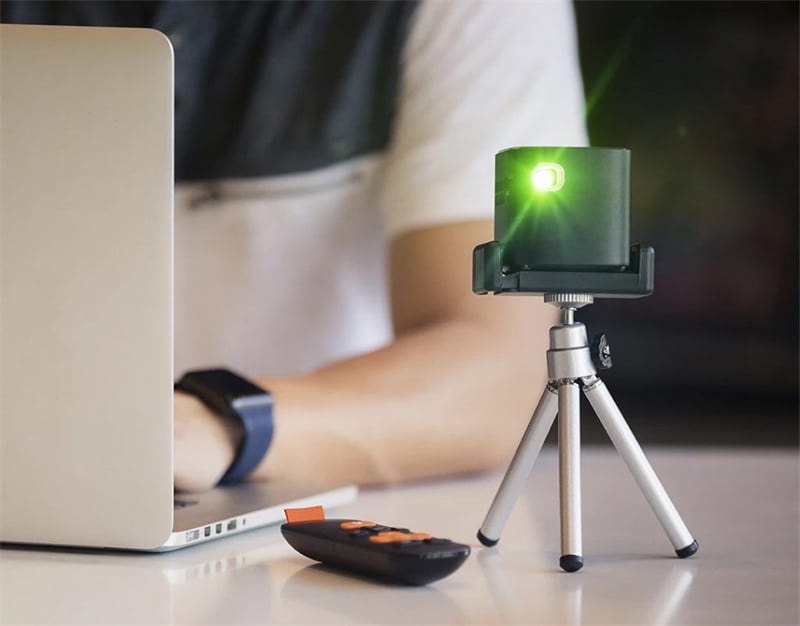 Pros and Cons of WEJOY DL-S12 projector
Up to 120 inches image size (though for mini projector, we better keep the image to a suitable size)
Built-in Android TV
Easy to carry
LED Lamp with long lifespan
Sound may be weak with its 3W speaker
Medicore brightness