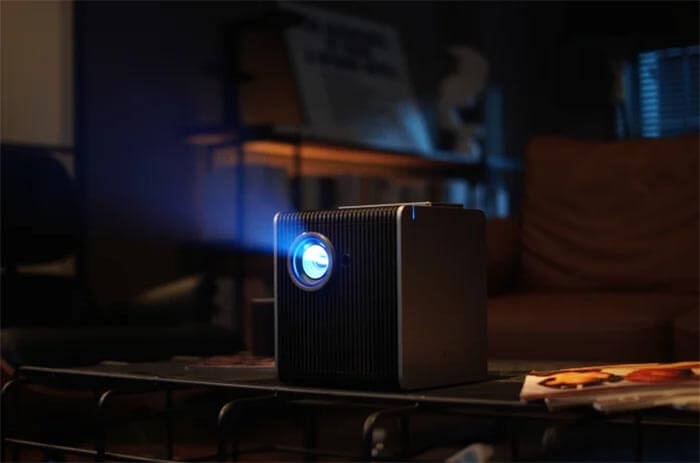 The StarryHub projector is revolutionizing the way we enjoy entertainment and multimedia content. With its advanced features and cutting-edge technology, this wireless smart 4K LED projector aims to provide users with an immersive viewing experience like no other. From its impressive image quality to its convenient wireless connectivity, the StarryHub projector is designed to enhance your home entertainment setup. Let's explore the key features and functionalities of this remarkable projector.
Superb Image Quality
At the heart of the StarryHub projector is its 4K LED technology, which delivers stunningly sharp and vibrant visuals. With a native resolution of 3840×2160 pixels, this projector ensures exceptional clarity and detail in every frame. Whether you're watching movies, gaming, or giving presentations, the StarryHub projector promises to provide a truly cinematic experience right in the comfort of your home.
Wireless Connectivity
One of the standout features of the StarryHub projector is its wireless capabilities. With built-in Wi-Fi and Bluetooth connectivity, you can effortlessly stream your favorite content from various sources. Whether you want to mirror your smartphone, tablet, or laptop screen, or access popular streaming platforms, the StarryHub projector offers seamless wireless connectivity for ultimate convenience.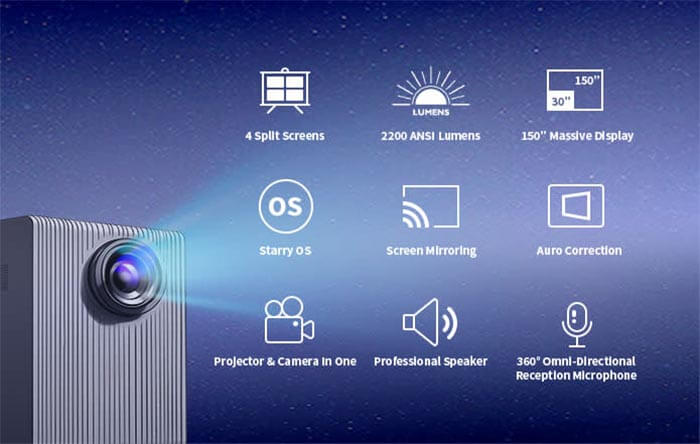 Smart Functionality
The StarryHub projector comes equipped with a user-friendly interface and smart functionalities, making it easy to navigate and control. It runs on the Android operating system, giving you access to a wide range of apps and content. From popular streaming services like Netflix and Hulu to video-sharing platforms like YouTube, you can enjoy endless entertainment options with just a few clicks.
Versatile Projection Options
With its adjustable projection size ranging from 30 to 150 inches, the StarryHub projector adapts to any viewing environment. Whether you have a small living room or a dedicated home theater, this projector can provide an immersive experience for all occasions. Additionally, the projector supports 3D content, allowing you to enjoy an extra dimension of entertainment.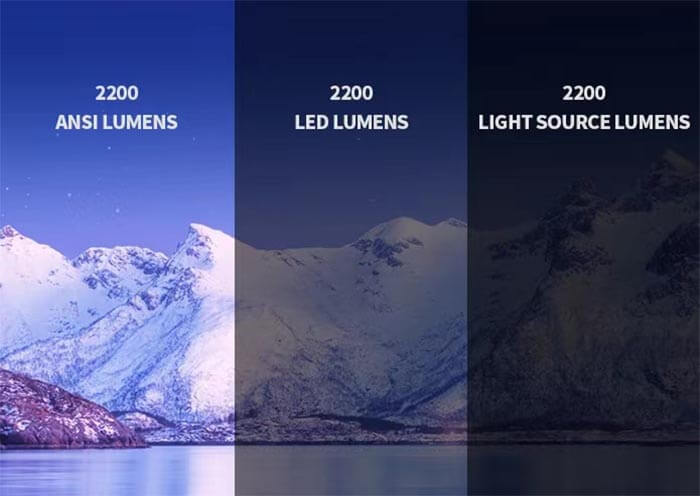 Advanced Connectivity
The StarryHub projector offers multiple connectivity options to suit your needs. It features HDMI, USB, and AV ports, allowing you to connect various external devices such as gaming consoles, Blu-ray players, and sound systems. Additionally, it supports TF card and VGA inputs, ensuring compatibility with a wide range of multimedia sources.
Compact and Portable Design
Despite its powerful features, the StarryHub projector boasts a compact and sleek design. It is lightweight and portable, making it easy to move and set up in different locations. Whether you want to enjoy outdoor movie nights or take it on business trips, the StarryHub projector is designed for ultimate portability and convenience.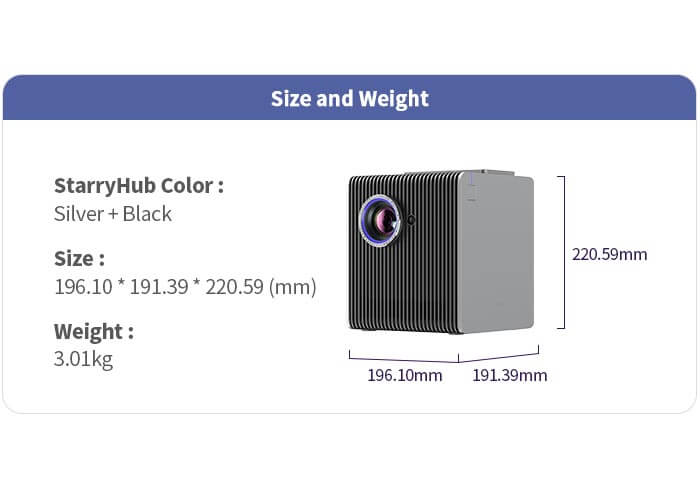 Conclusion
The StarryHub projector is a remarkable addition to the world of home entertainment. With its wireless capabilities, 4K image quality, and smart functionalities, it offers a truly immersive viewing experience. Whether you're a movie enthusiast, a gamer, or a business professional, this projector caters to a wide range of needs. Discover the future of projection technology with the StarryHub projector and elevate your home entertainment to new heights.