Philip NeoPix Ultra 2 is a projector that uses LCD display technology. Its brightness is only 250 ANSI lumens, and its resistance to complex light environments is weak. However, it is worth mentioning that the resolution of this projector, the projector with the standard resolution of 1080P, can present the details of the video picture well and bring users a better viewing experience. Let's take a look at the actual use of the specific screen.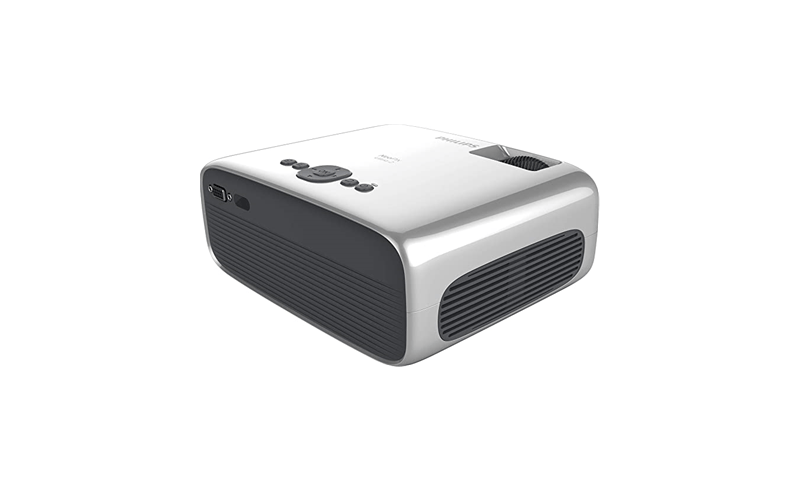 On the top right front of the fuselage is the knob for operating the projector's focus and keystone correction, while the rear side is the projector's console, which has more commonly used buttons such as direction keys, confirmation keys, and menu keys.
On the lower left side of the fuselage is the projector's cooling vent, the top is the projector's interface, from left to right are 1 audio interface, 1 video interface, 1 SD card slot, 2 HDMI interfaces, 1 USB interface and a power interface, the rich interface allows the projector to be connected to a variety of devices to meet the daily needs of users.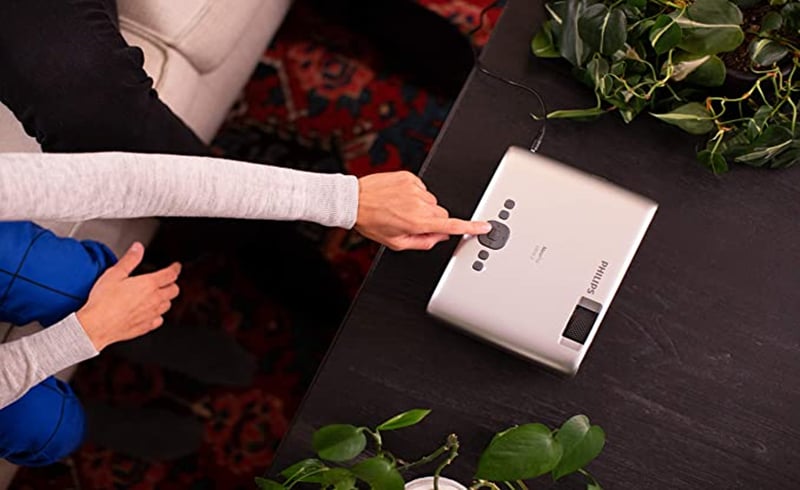 There is also an interface design on the back of the fuselage, which is a VGA interface for connecting computer equipment, and on its side is an infrared receiver of the projector, which is used to receive infrared signals.
In the dark environment with the curtains drawn and the lights turned off, the overall picture is bright and clear, and the colors of the characters' clothing are also brighter, but slightly bluish, and the overall picture is relatively good.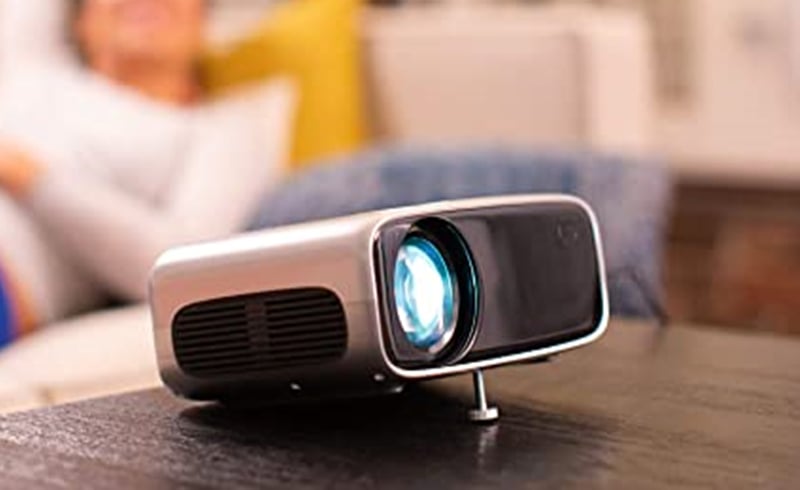 When the indoor light is turned on, it can be seen that the projection screen has a relatively obvious whitening situation, which has a certain impact on the viewing of the movie.
Read more:
Philips Screeneo U4 vs Philip NeoPix Ultra 2: Which Projector is Better?
Philips Screeneo U4 Projector External Speaker Connecting Tip