Optoma GT2160HDR short throw projector houses the capbility of projecting a 100-inch screen at a distance of 1.1m away from the screen. One of its best aspects is its amazing gaming performance, let's take a look at this new Optoma model.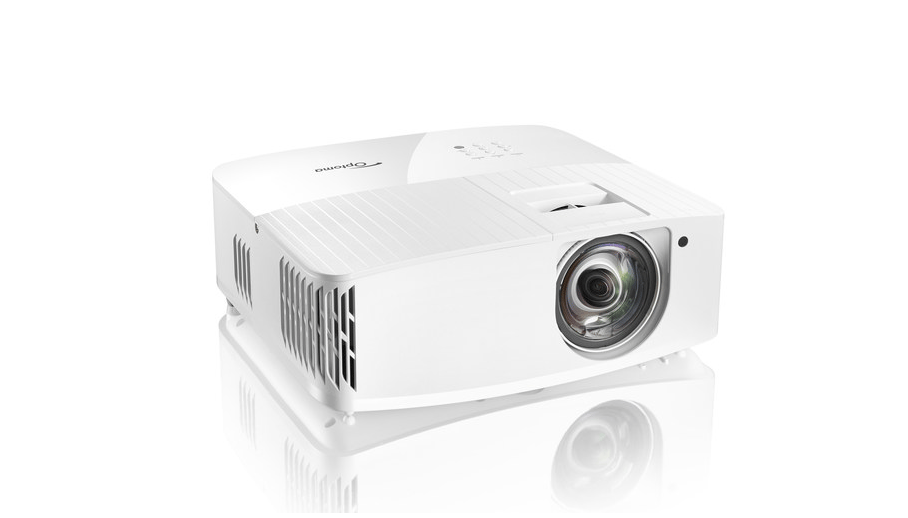 Not afriad of broad daylight, because Optoma GT2160HDR provides with 4000 lumens brightness and 1,200,000:1 contrast ratio. coupled with 4K UHD resolution, HDR 10 & HLG support, you will be extremly impressed by the overwhelming resolution and picture quality.
It is powered by TI (Texas Instrument) 4K UHD DLP technology, delivers colors that clearly express bright and dark areas that meet HDTV Rec or higher and 709 standards. 4K resolution means a full 8.3 million pixels on the screen, the lamp life is rated up to 15,000 hours. As for audio, Optoma GT2160HDR is equipped with a Denon Soundbar for room-filling sound effect.
Extremely immersive gameplay with industry-leading 4ms input lag and 240Hz refresh rate. As we all know, input lag plays significant role in the gaming experience, 4ms input lag is really gobsmacked, making Optoma GT2160HDR one of the top gaming projectors.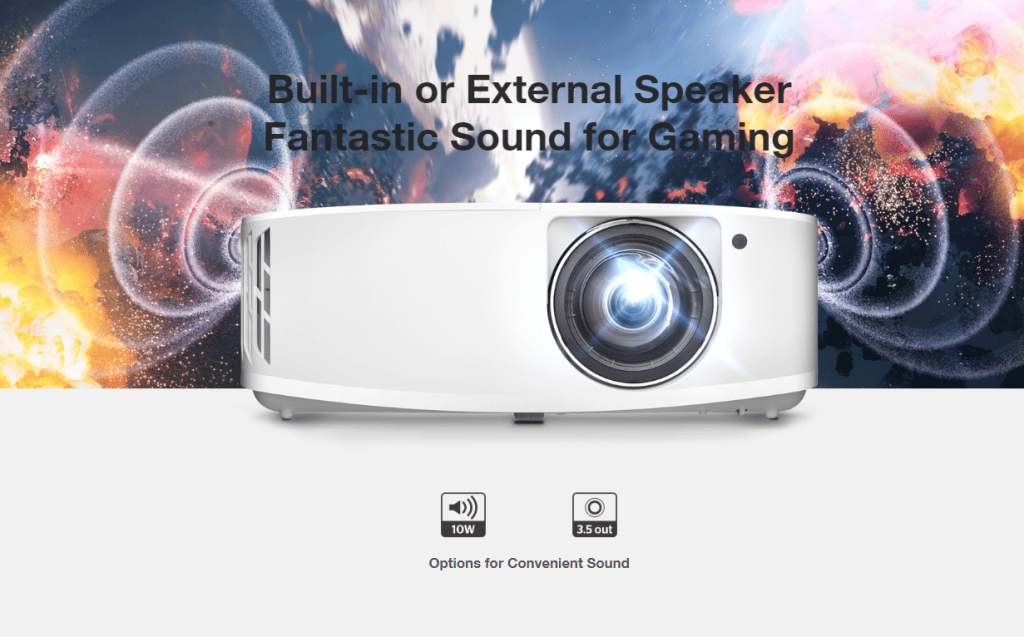 Optoma GT2160HDR complies with HDR and HLG compatible display standards to display bright and detailed screens. It has hit the Korean market wtih price of KRW 1,990,000. 4K projectors is gaining popularity recently and there are many great options market available, such as Dangbei Mars Pro, a 4K laser projector with 3200 ANSI lumens that only costs 1,799 USD, is also worth considersing.
Read more:
VANKYO V700W vs VANKYO 495W: Dolby Projectors Comparison
Epson CH-TW6280T Review – A Worth-buying 4K Projector