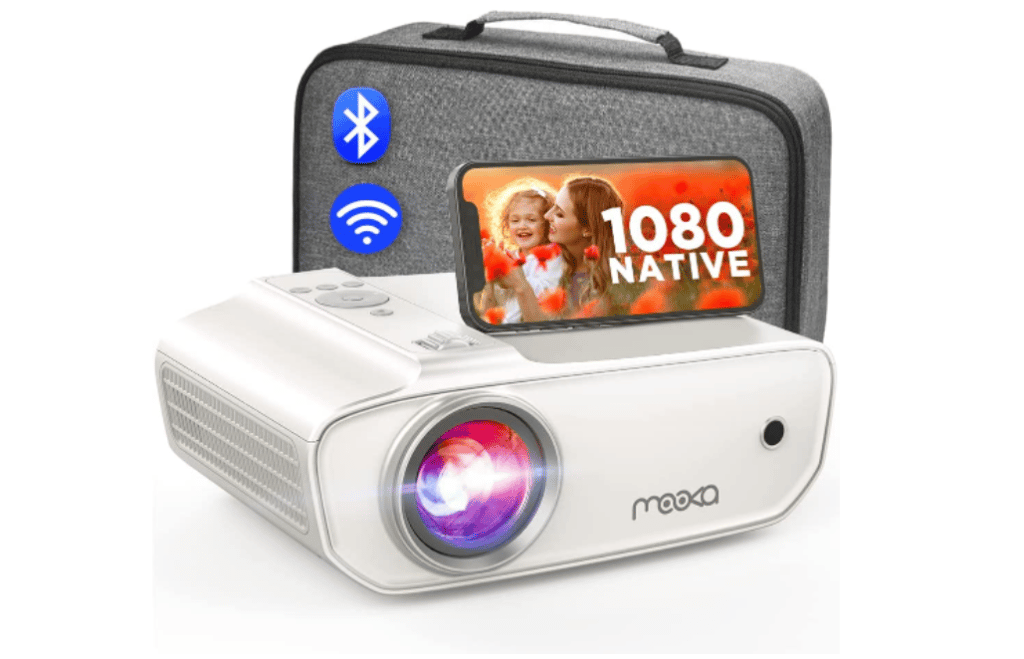 MOOKA FAMILY projector can provide 2 ways to mirror screen, check out to learn how.
Wireless Connection with Your Home Wi-Fi
This MOOKA FAMILY projector built-in the fast and stable wifi connection, which will allow you to easily cast the screen of your smartphone (iOS/Android ) onto the massive screen wirelessly.
Wired Connection via Original USB Cable
Also, this portable projector is accessible to connect your smartphone to the USB 2 port (OUT5V) on the projector via your original USB phone charge cable, click to trust the projector on your phone, and now you can view pictures and play videos and music on a big screen.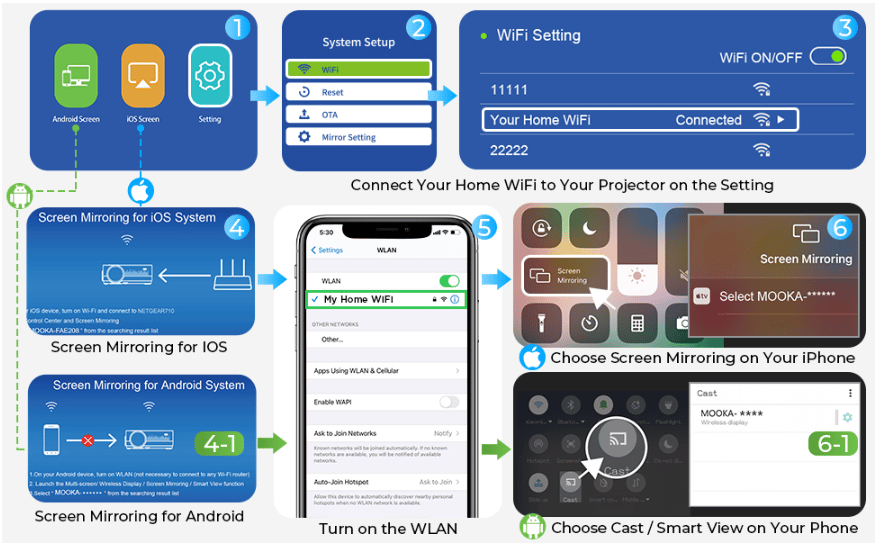 To mirror screen via wifi, you need to connect the projector to WiFi at first, please follow the steps:
1. Select "Screen Mirroring" in the Input Source list- Press the "OK" Key- Choose "Setting" – Enter System Setup to Choose "Wi-Fi" – Enter and Save Your Home Wi-Fi Password – Connect this Projector to Your Home Wi-Fi successfully.
2. Return to the "Screen Mirroring" interface – Select the iOS Screen Mirroring function and stay in this interface.
3. Turn on the WLAN on your iPhone and connect your iPhone to your Home Wi-Fi (Connect the projector to your iPhone to the Same Local Wi-Fi Network)
4. Choose "Screen Mirroring" on your iPhone and select the projector name "MOOKA-xxxxx" for pairing.
Read more