KODAK Luma 150 and KODAK Luma 350 have similar appearance and size but different prices. What are the differences between them?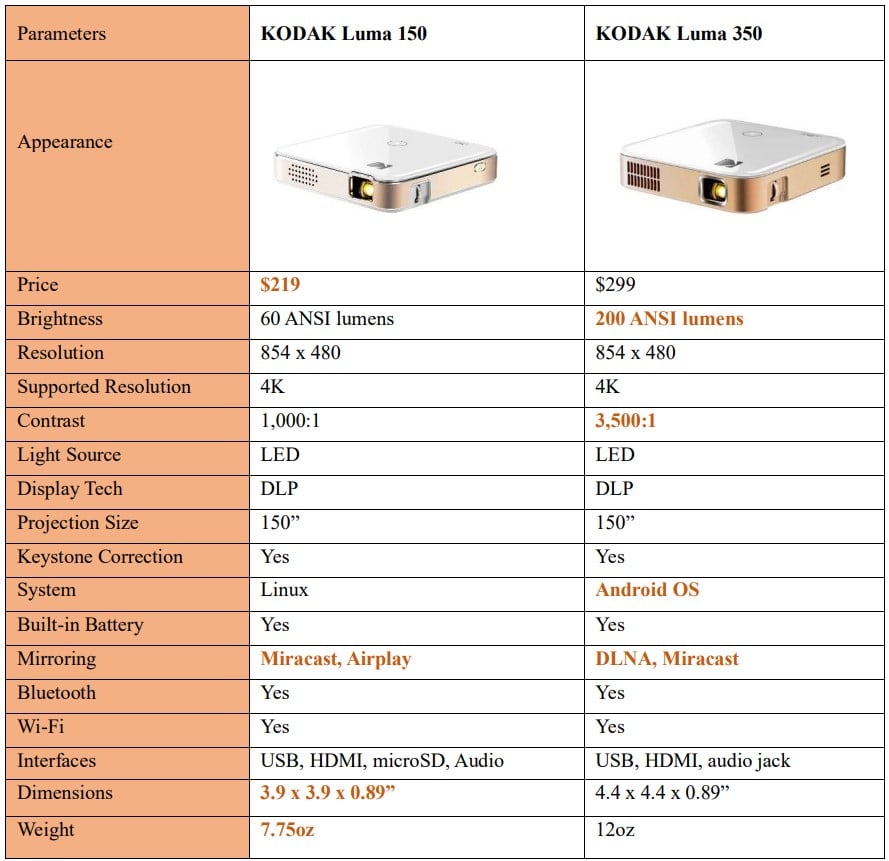 Based on the table above, we can find that the major differences between KODAK Luma 150 and KODAK Luma 350 lie in prices, size, brightness, contrast, system, and screen mirroring.
Appearance
KODAK Luma 150 is slightly smaller and lighter than KODAK Luma 350. That's to say, the former is more portable. In terms of color, KODAK Luma 350 is darker than KODAK Luma 150.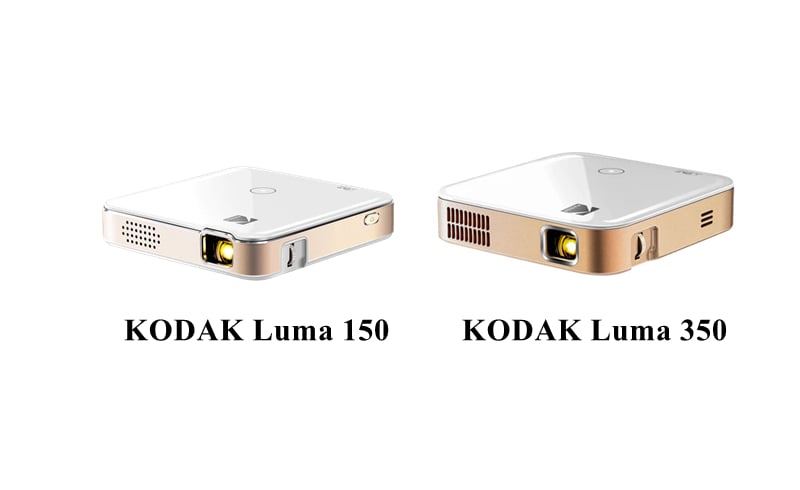 Image
KODAK Luma 150 and KODAK Luma 350 have the same native resolution of 854 x 480, but KODAK Luma 350 has larger contrast, which means that the image of KODAK Luma 350 has more details.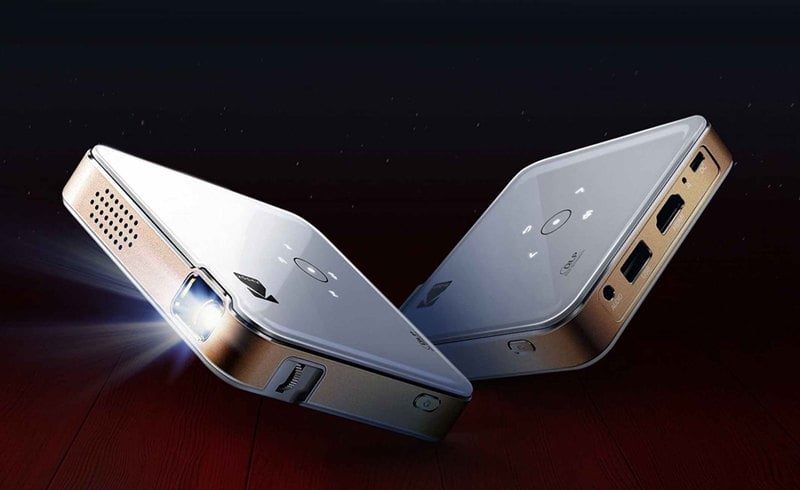 More importantly, KODAK Luma 350 features 200 ANSI lumens, much brighter than KODAK Luma 150's 60 ANSI lumens.
System
KODAK Luma 150 has no smart system while KODAK Luma 350 is powered by an Android OS smart system. The Android OS enables users to access more content by downloading various apps.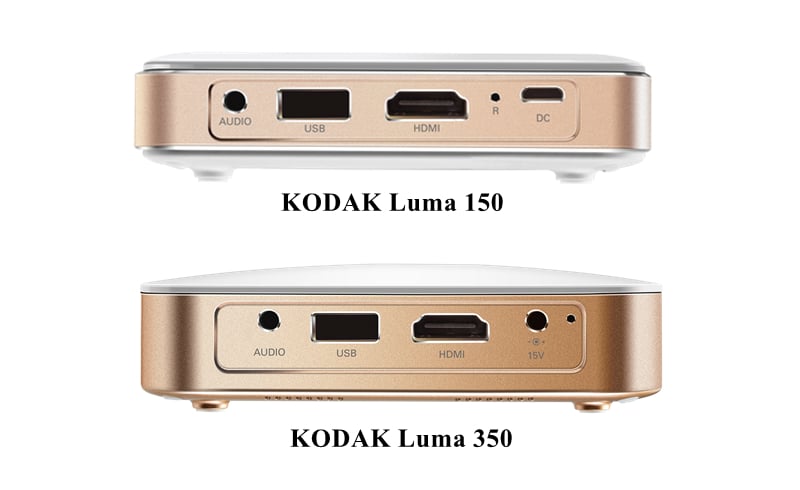 Screen Mirroring
KODAK Luma 150 supports Miracast and Airplay while KODAK Luma 350 supports DLNA and Miracast. In terms of screen mirroring, KODAK Luma 350 is weaker than KODAK Luma 150 because the former can't support Airplay. That's to say, KODAK Luma 350 can only mirror iPhone or other IOS devices via HDMI adapter or some DLNA-supported Apps on the phone.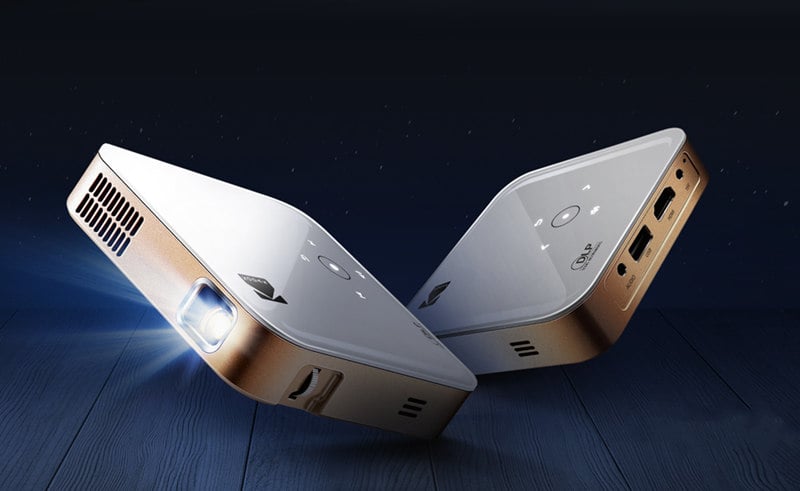 Conclusion
KODAK Luma 350 is a better choice as it has a brighter image and smarter system, but KODAK Luma 150 performs better in terms of portability and screen mirroring.
Related Posts
How to Connect KODAK Luma 150 to Wi-Fi?
How to Set Up KODAK Luma 150 Projector?
Kodak Luma 350 Portable Smart Projector – Pros and Cons
Best Mini Projector for iPhone 2022