Hisense PX1-PRO Projector comes with a complete projection system of DLP, which is indeed not a lasted technology but still is dominating the modern projector world over the years. Not only that, it is installed with the smart system bearing the Android TV, proving users with seamless access to all the various popular streaming content.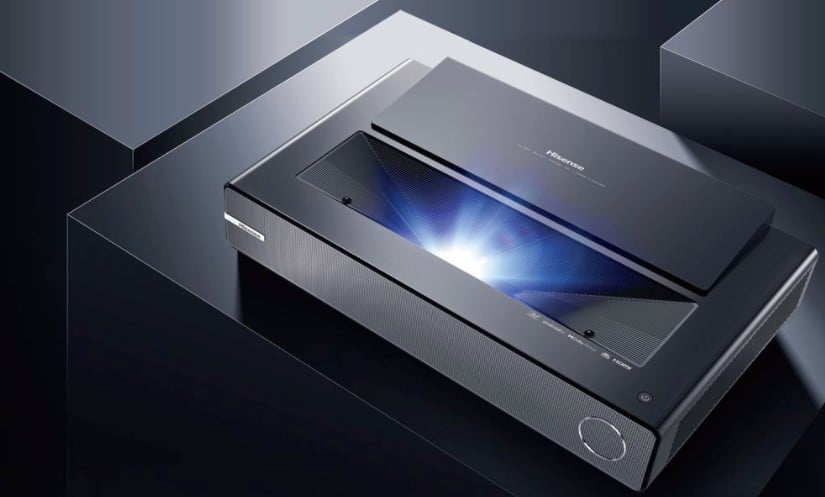 4K Ultra HD brings over 8 million pixels to create incredible clarity across an extra-large projection. High Dynamic Range expands color and contrast so you can enjoy a stunningly vibrant picture with incredible depth and detail.
And what is more surprising here is actually the inclusion of a laser light source with a lifespan that up to incredible 25,000 hours. Users won't be bothered by the lamp replacement every few years.
With 2,200 ANSI lumen, Hisense PX1-PRO is bright enough to deliver crisp images with full color saturation. But it is better to control the ambient light to a certain, because brightness of 2,200 ANSI lumen is not powerful enough to cope with strong light environment.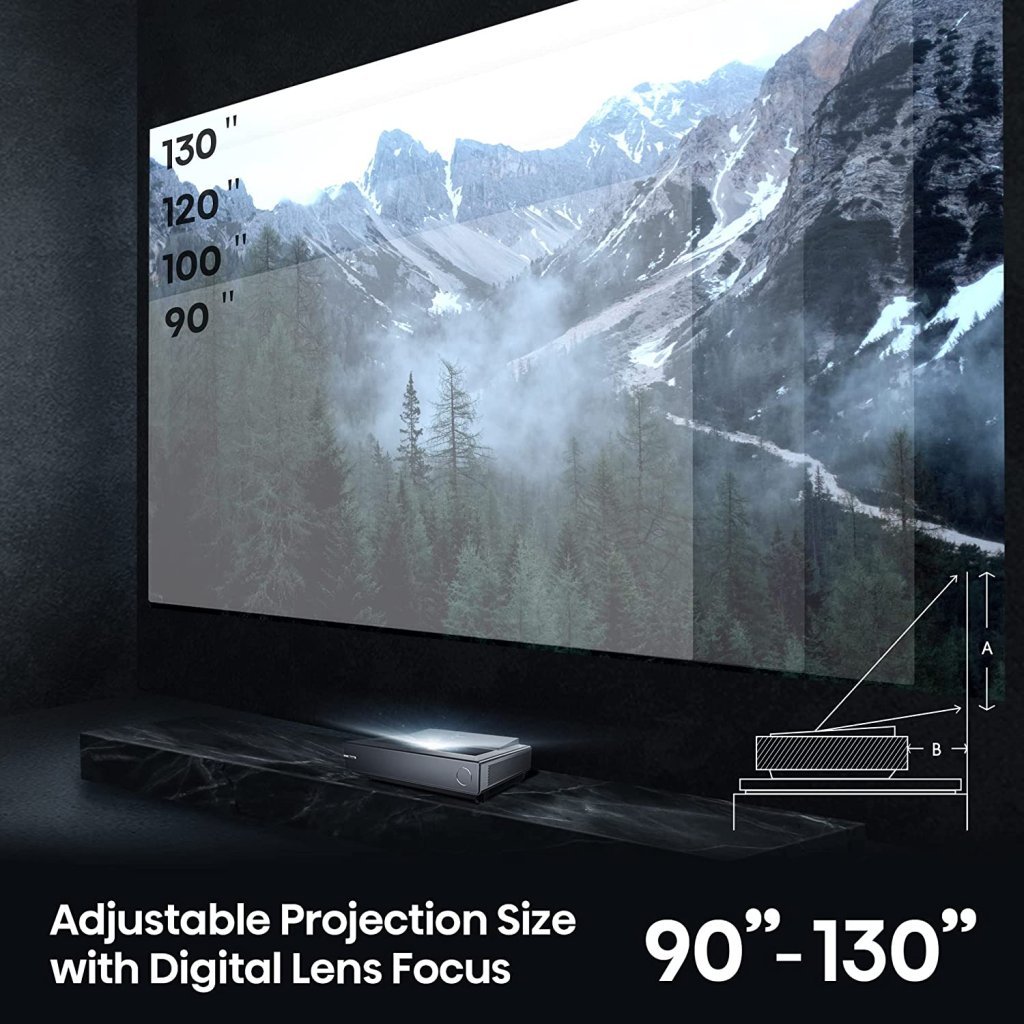 Another feature in contained by Hisense PX1-PRO is ultra short throw ratio. For users plan to place the projector in a smaller room, Hisense PX1-PRO would be a great choice. As for the image size, it can present a picture from 90 inches to 130 inches. Though 130 inches cannot be rated as giant screen (Many smart home projectors can provide up to 300 inches image size nowadays), to fit a living room, Hisense PX1-PRO is a great enough choice.