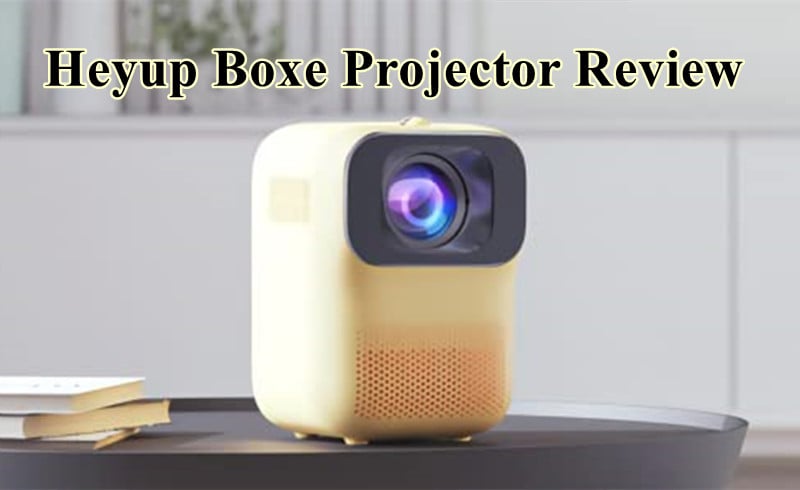 Heyup Boxe projector is very popular recently. In this guide, we will review the projector (2022 upgraded version) from different perspectives.
Heyup Boxe Projector Review
In this part, we will introduce and review the Heyup Boxe projector from different perspectives, such as appearance, light source, image, system, Netflix, connectivity, sound, and price.
Heyup Boxe Projector Appearance
The design of the Heyup Boxe projector is cute and exquisite. It adopts energetic and pleasant light-yellow color, which looks like Minion. The overall design is lively and cute. The lens module on the front panel is just like the big eye of a Minion.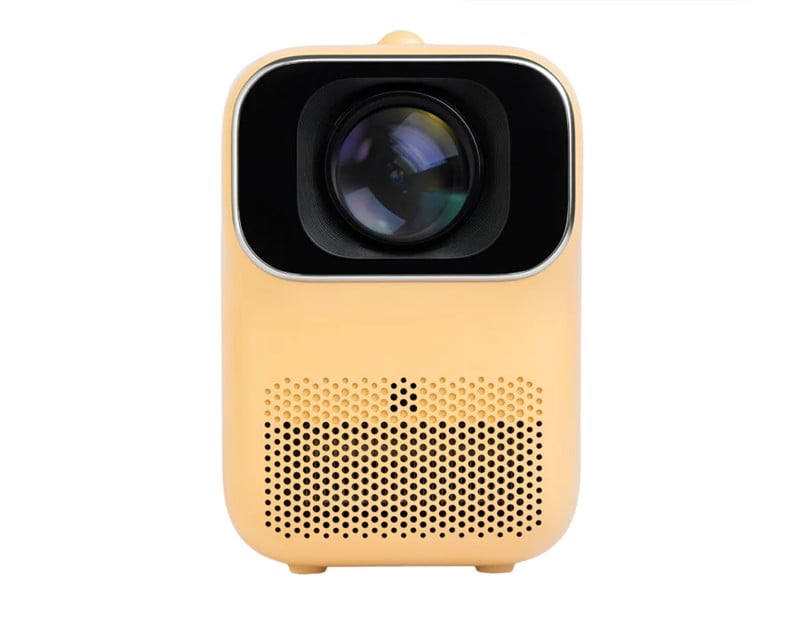 There is a gear-like button on the top panel to adjust the focus of the image. There are many perforated vents on the panels to ensure heat dissipation.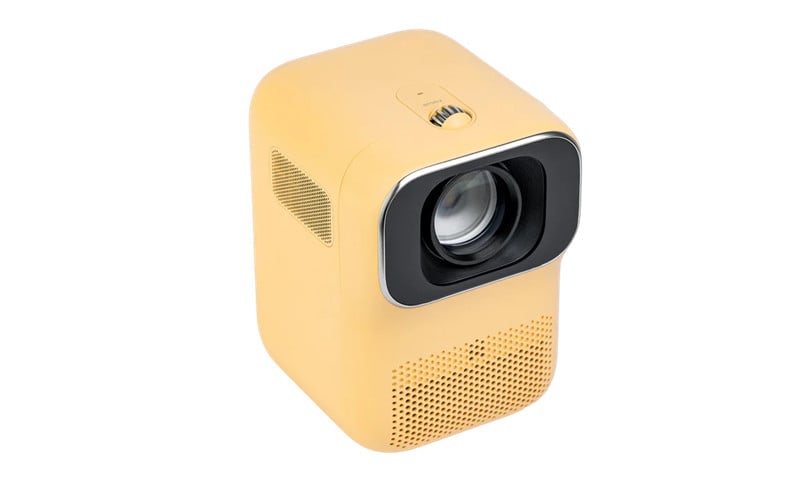 The projector is paired with a delicate white remote, which is only seen in some smart projectors.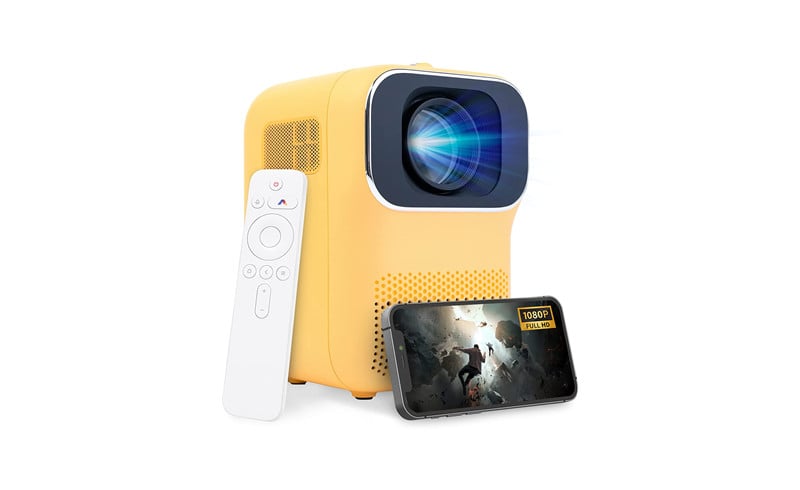 Heyup Boxe Projector Light Source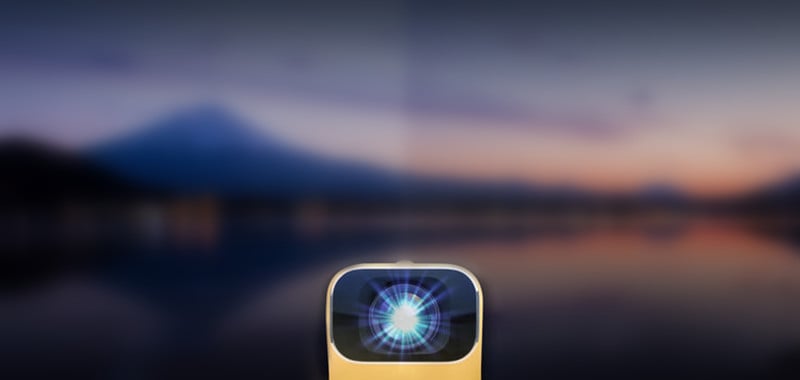 The projector adopts LED as the light source and has a long lamp life of 25,000 hours, meaning that you have no need to replace the lamp for the projector frequently. However, the brightness of the projector is limited due to the limitation of LED lamps.
Heyup Boxe projector has just 150 ANSI lumens. The brightness is not so high enough, but it is common and acceptable for portable projectors.
Heyup Boxe Projector Image
The projector has a native resolution of 1080P (1920 x 1080) and can decode 4K resolution. That is to say, it has a standard resolution of 1080P and can play 4K videos by decoding the video. It also supports HDR 10 and enhances the images.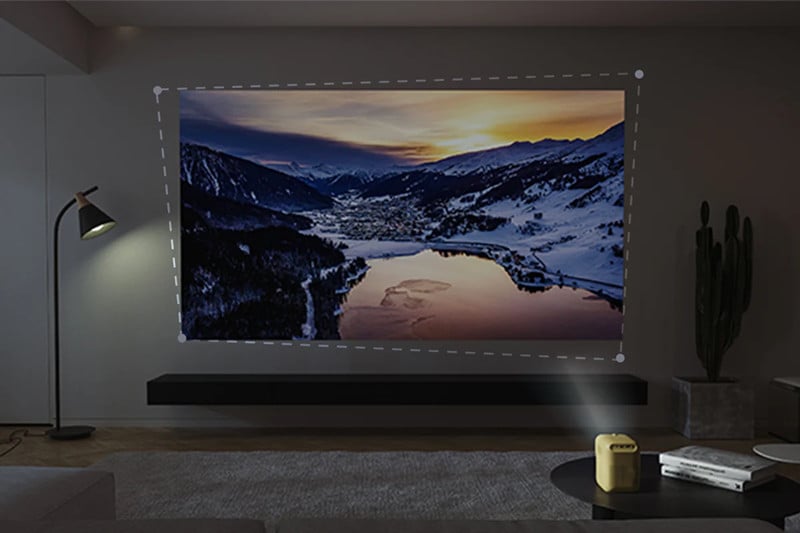 Regarding the image size, Heyup Boxe supports 4-point keystone correction and manual focus, and you can adjust the image conveniently. The keystone correction is used for correcting the projection image and making it rectangular.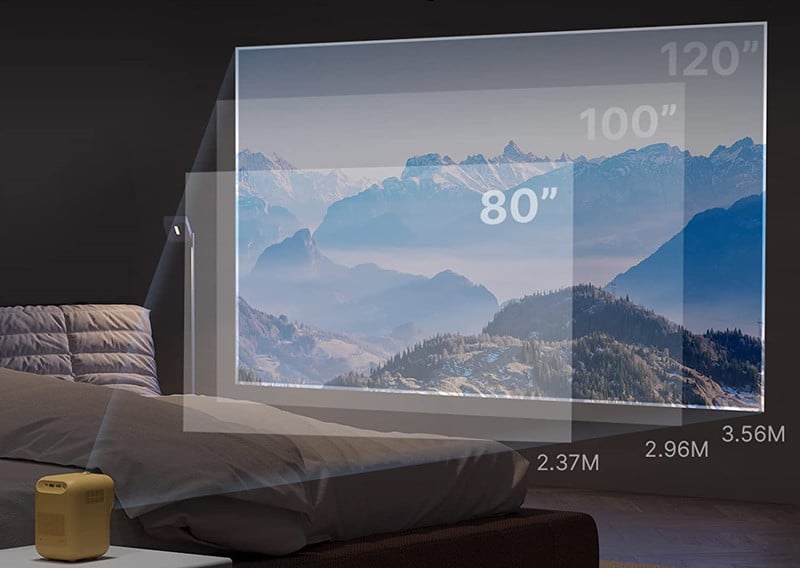 As for image size, Heyup Boxe projector has a max image size of 120 inches, bigger than most TVs on the market.
To ensure a good viewing effect, you'd better use the projector at night.
Check the post to see how to improve the image: How to Make Projector Brighter.
Heyup Boxe Projector System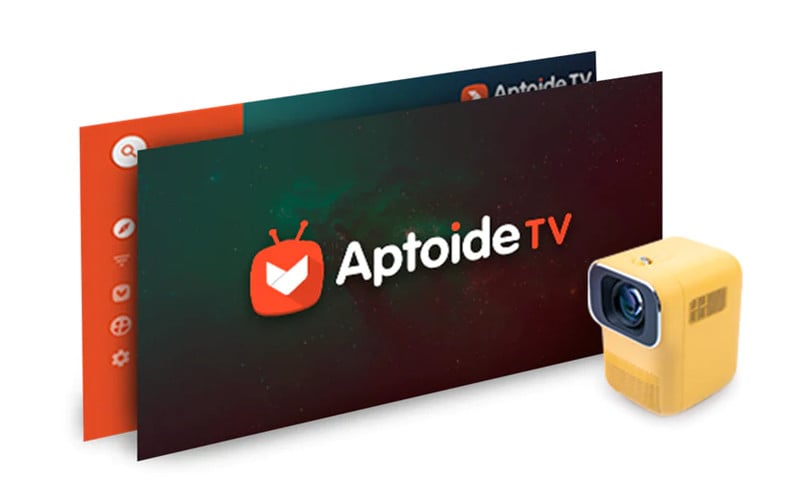 Unlike most budget mini projectors on the market, Heyup Boxe has a built-in OS named fengOS and has a built-in memory of 2G and 8G storage. It also has a built-in Aptoide TV, and you can download common apps in the app store directly and conveniently. If a projector has no built-in system, you need to connect the projector to a TV stick or other streaming devices to access the content.
Heyup Boxe Projector Netflix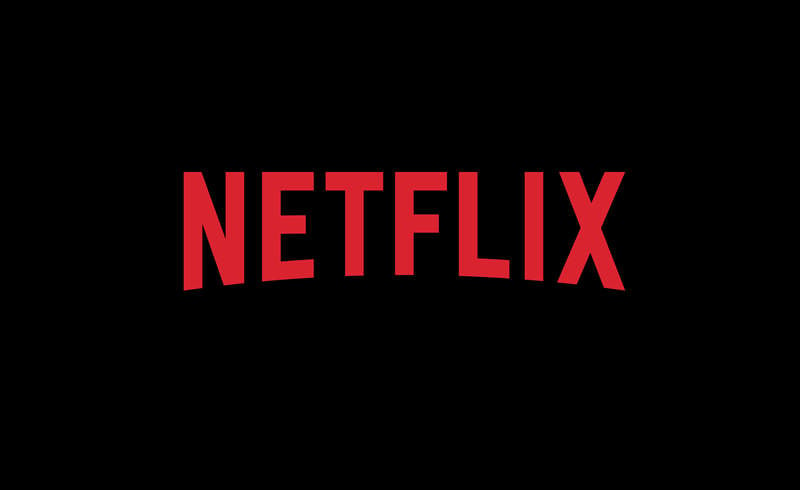 Many projector users wonder whether the projector supports Netflix. As the projector has an app store and you can install the app on this projector. Please note that some copyrighted apps such as Netflix or doesn't support mirroring from smartphone anymore.
Heyup Boxe Projector Connectivity
The projector has good wireless and wired connectivity. It supports Wi-Fi and Bluetooth, which is convenient for wireless connection. As for screen mirroring, Heyup Boxe projector supports screen mirroring from both iPhone and Android phones wirelessly.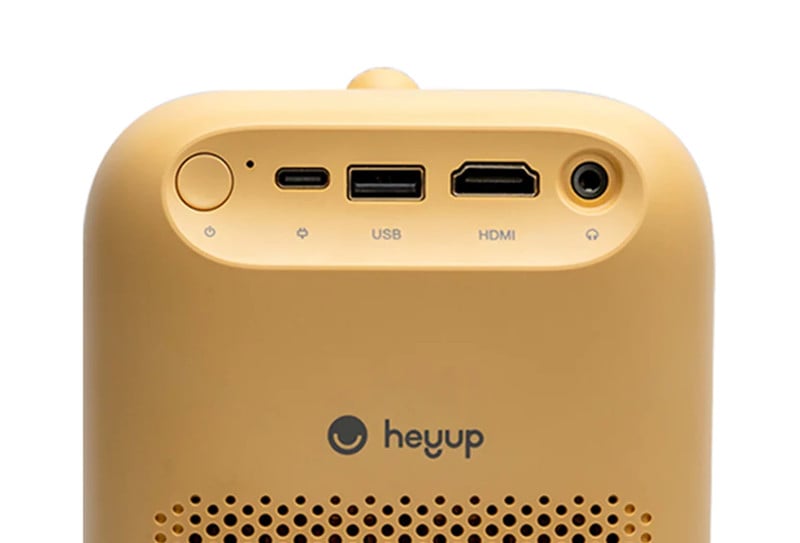 In terms of wired connectivity, Heyup Boxe is equipped with HDMI 2.0, USB 2.0, Type-C, and a headphone interface. With the HDMI interface, you can connect the projector to computers, Roku, TV sticks, game consoles, and other external devices. With a USB interface, you can connect your projector to a USB flash drive, smartphone, or keyboard.
Heyup Boxe Projector Sound
The projector has two built-in 3W speakers and produces powerful and sonorous sound, which is better than most budget projectors on the market. You can also connect the projector to an external speaker via Bluetooth to get better sound.
Heyup Boxe Projector Portability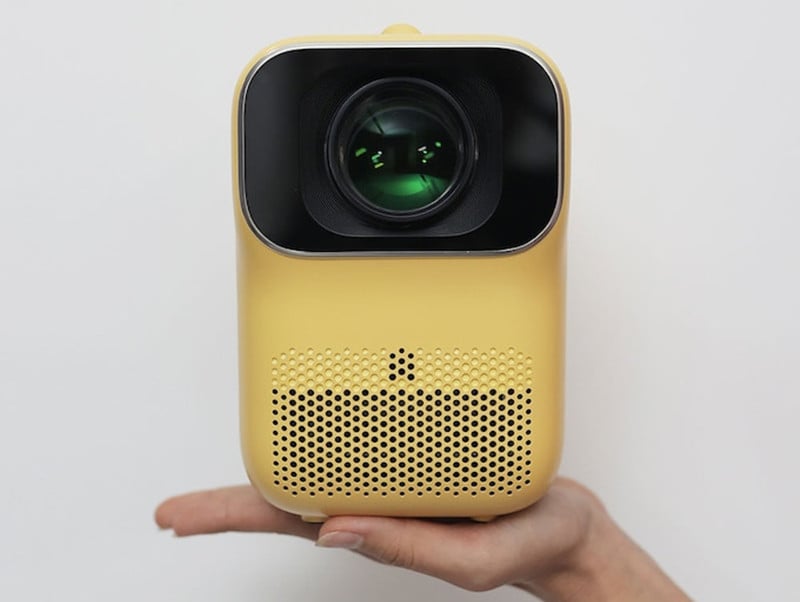 The portable projector measures only 134 x 115 x 175mm and weighs just 1.24 kg. The width of the projector is just slightly wider than a smartphone and you can just put it in your palm. The size and weight of the projector are portable enough for outdoor use.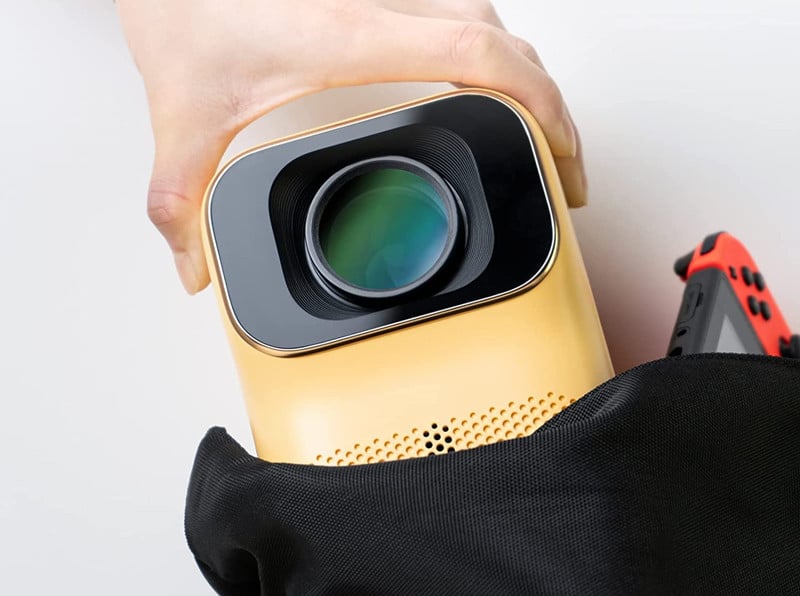 In addition, Heyup Boxe projector has a built-in battery of 7800 mAh and a battery life of 1.5 hours without plugging into a power supply. You can connect it to a portable power bank when the projector battery is drained.
The projector also has a built-in storage of 6G and you can download videos for offline use. The configuration is useful for some offline situations.
Heyup Boxe Projector Price
Heyup Boxe projector is priced at $179, which is similar to most budget mini projectors on the market. The pricing is acceptable and reasonable in view of its built-in OS and storage. Video projectors on the market with similar price tags are usually short of smart OS and battery.
You may be interested in our post on portable projectors: Best Portable Projectors for 2022.
Heyup Boxe Projector Specs
Product Name
Heyup Boxe
Display Technology
LCD
Light Source
LED
Brightness
150 ANSI lumens
Lamp Life
25,000 hours
System
FengOS
Memory
2G RAM+8G ROM
Image Size
40″~120″
Keystone
4-point Keystone
Focus
Manual
HDR
HDR 10
Speaker
3Wx2
Dimensions
134 x 115 x 175mm
Weight
1.24 Kg
Wi-Fi
2.4G / 5G
Bluetooth
BT 4.2
Noise
30dB
Battery
7800 mAh
Battery Life
1.5 hours
App Store
AptoideTV
Interfaces
HDMI 2.0 x1
USB 2.0 x1
Type-C PD
Headphone
Conclusion
On the whole, Heyup Boxe is a cost-efficient projector in view of its powerful configurations for the price. As a portable projector, it has good wireless connectivity, small size, built-in system, built-in storage, and convenient charging. The only shortcoming is its lower brightness, but you can neglect it if you only use the projector at night or in a dark room.
Related Posts
Anker Nebula Capsule 3 Laser Projector Review