If your AV system or speakers, such as a sound bar, has an HDMI port, you can connect them to the projector using an HDMI cable (with Ethernet) to output audio to these devices.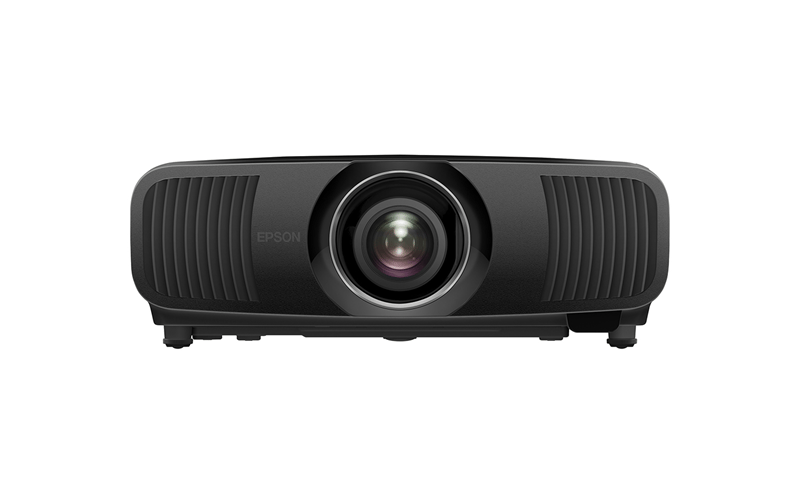 When the AV System is connected to the projector, set HDMI Link to On
. Signal I/O > HDMI Link > HDMI Link
See the Supplemental A/V Support Specification for eARC/ARC audio supported formats.
Connecting to an eARC/ARC Compatible AV System or External Speakers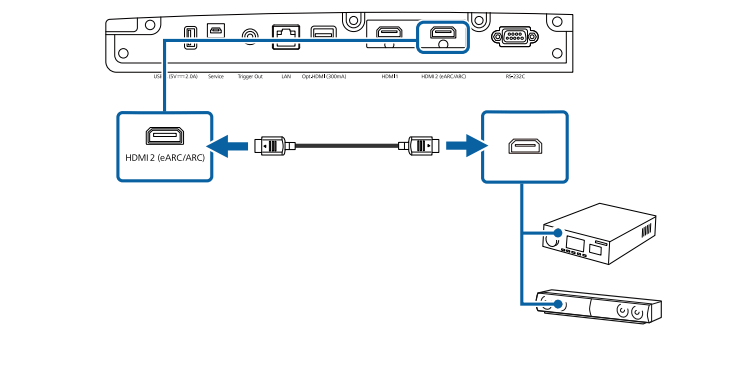 Connect the HDMI cable to your AV system's or speakers' HDMI output port (eARC/ARC compatible).
Connect the other end to the projector's HDMI2 (eARC/ARC) port.
Make any necessary settings on the connected AV system. See your device's documentation for more information.
Read more: