Dxyiitoo mini projectors consisit with many model, this review will take a look at Dxyiitoo PD-201Star, to see how it it.
Dxyiitoo PD-201Star has 1280*720p resolution. Dxyiitoo PD-201Star image quality of 8000 lumens and the ultra-high contrast ratio of 8000:1.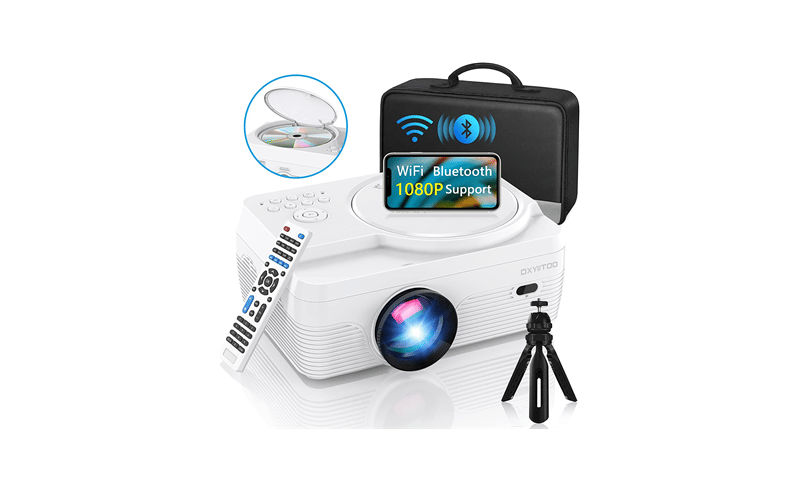 Dxyiitoo PD-201Star screen display supports up to 250 inches and has 60,000 hours of LED lamp life and provides users with 3 years warranty service.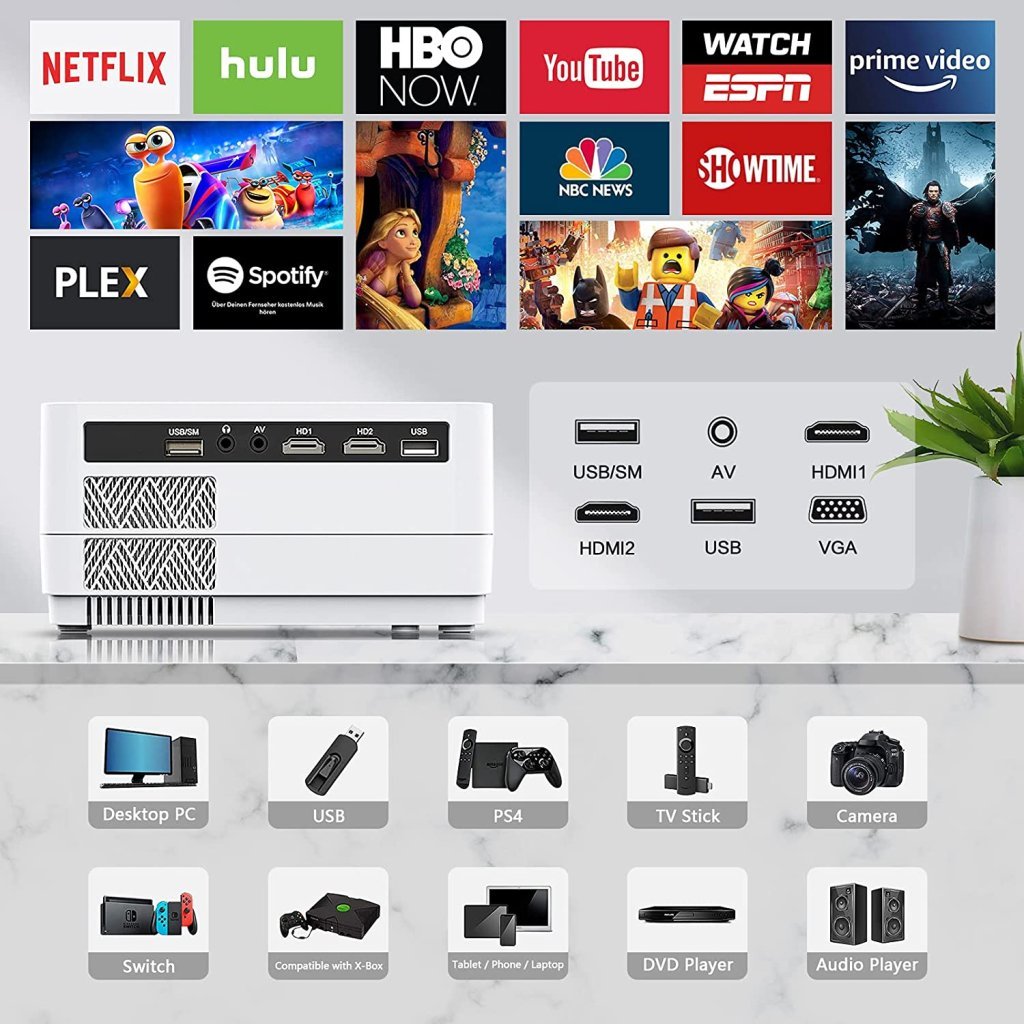 This projector is equipped with multiple ports, including HDMI, USB, USB-SM, HDMI, AV, and 3.5mm audio jack, which can be easily connected to a variety of media devices, such as TV boxes, DVD players, smartphones, tablet, HDMI-enabled devices, wired headsets, wireless headsets, Bluetooth speakers, etc to play videos, TV shows, photo sharing, etc.
Read more:
Paris Rhône 4K Laser Projector Unboxing
Dxyiitoo PJ-109 vs Dxyiitoo PD-201Star: Which Mini Projector is Better?