Paris Rhône 4K Laser projector, with 4K UHD resolution with 2000 ANSI Lumen. It is able to deliver crisp images with rich details for unmatched visual enjoyment. With 150 " massive Display from a short distance, its ultra short throw technology that projects an 80 " to 150 " big screen ata close distance of 5.8″ to 19.6″ away from the wall . Leading ALPD 3.0 Technology ensures a wide color gamut , high brightness and contrast at all times .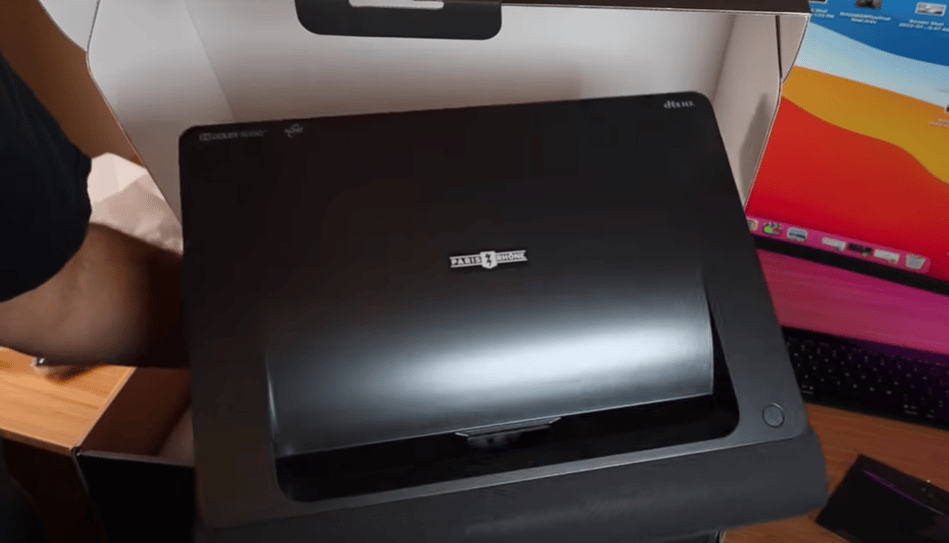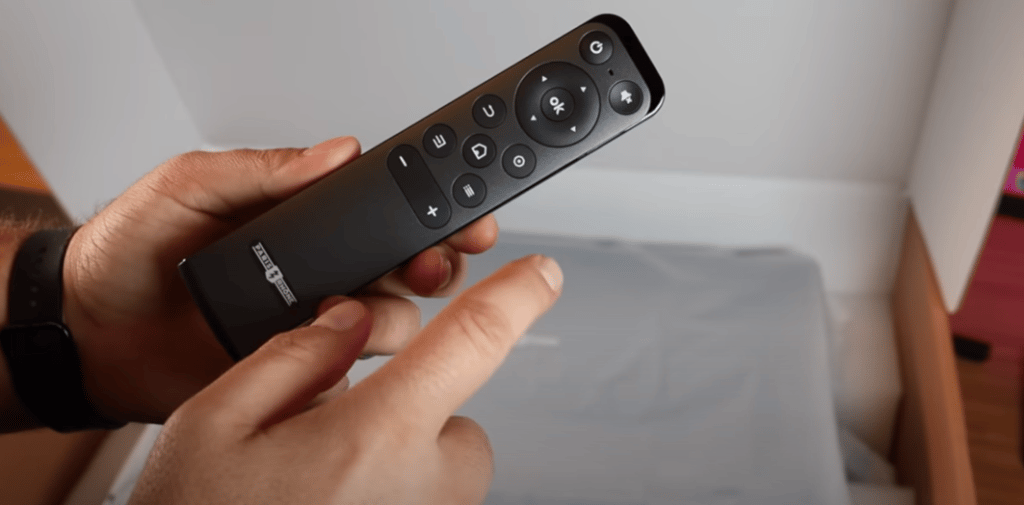 In the package, there is a projectr and a remote contrl, every things is neat and concise.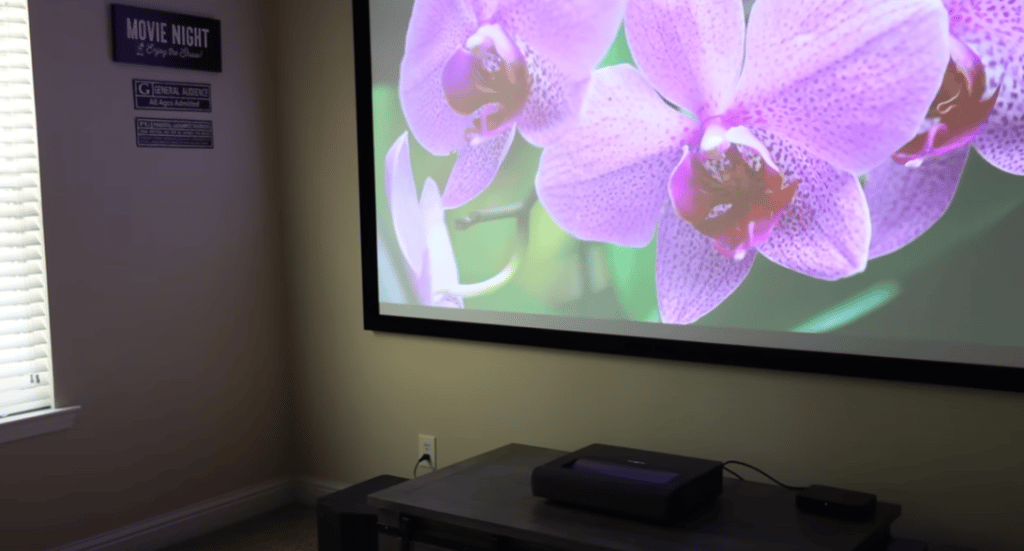 The image color is vivid, the picture output is still sharp with slight ambient light. However, the contrast ratio is relativly low.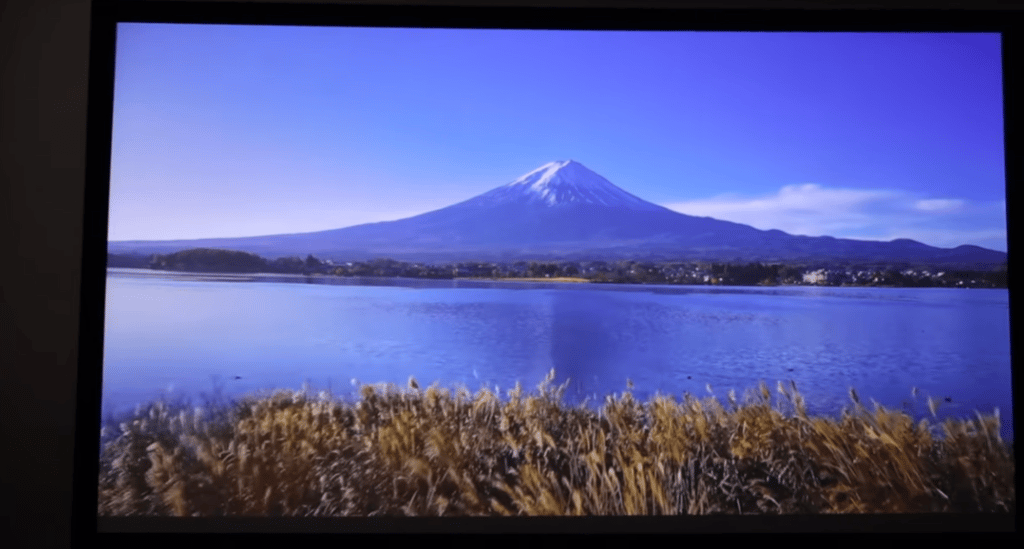 If all the lights are killed in the viewing room, you can see the image becomes more crisp and lifelike.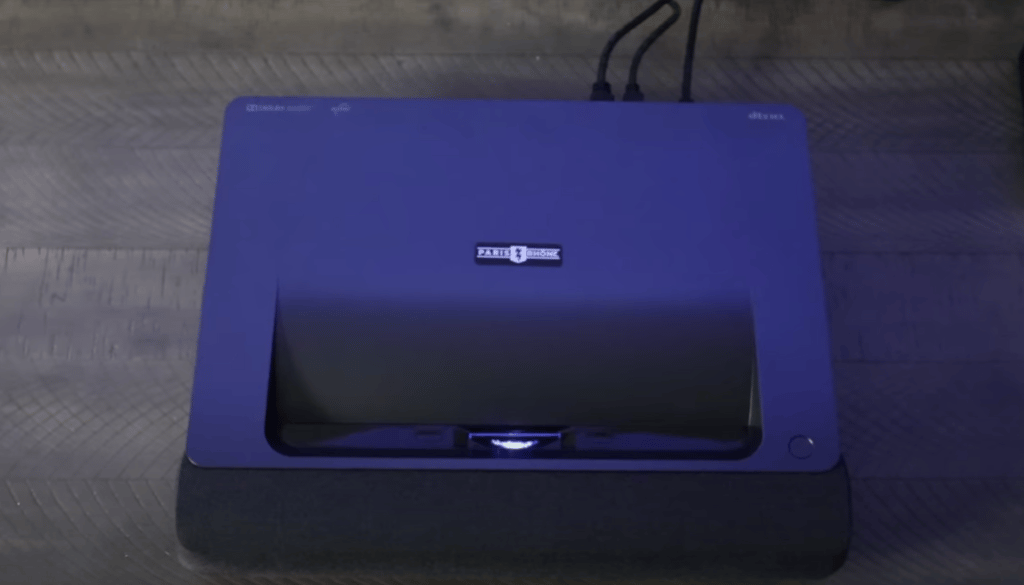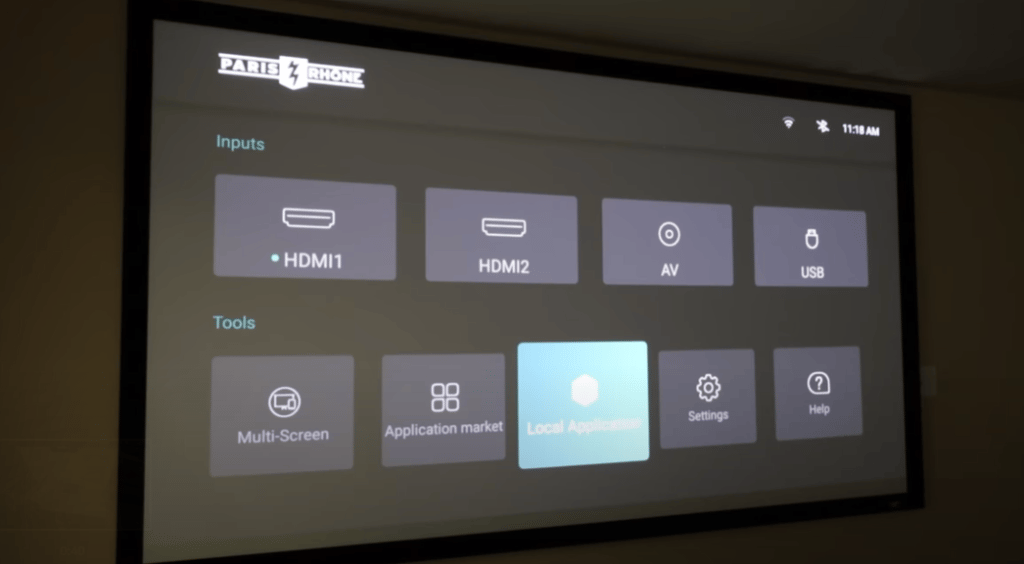 The UI is simple and easy to understand, which is very user friendly.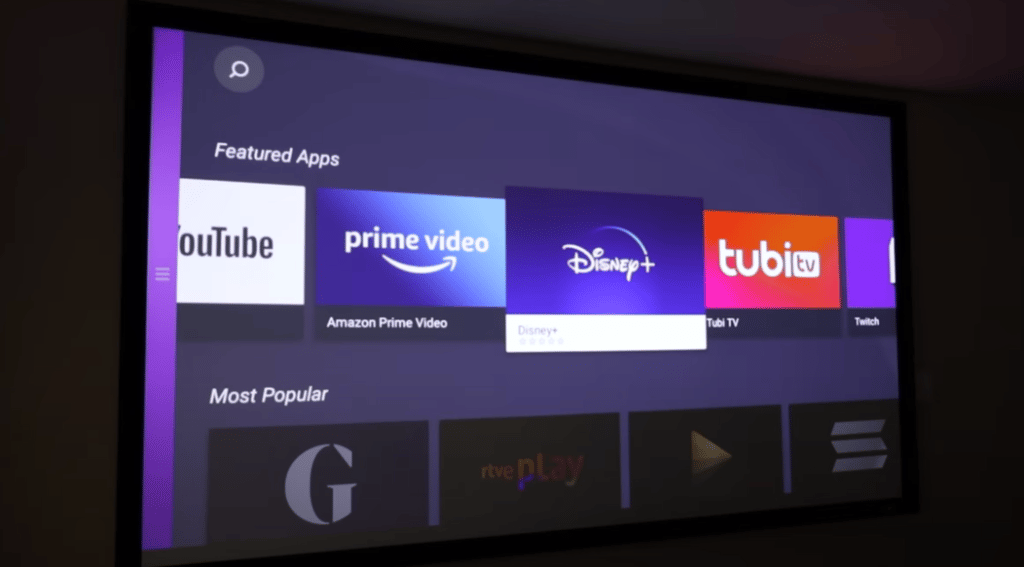 Moreover, Paris Rhône 4K Laser projector allows user to get accesss to all the popular and maintream streaming apps. You can enjoy any movies or shows that you love.
All the photos comes from the video of Youtuber Shane Starnes, if you are interested in this video and tend to know more details, you may visite youtube.com to watch this video.
Read more:
Paris Rhône 4K Laser Review: Is It Worth Buying?
Paris Rhône Launched 4K UST Laser Projector
Lamp vs LED vs Laser Projectors|Projector Light Source Comparison