The optimized projectors hybrid for workspace and home are available in the world-known projector manufacturer Epson. The projector makes it convenient and easy to illustrate a brighter and clearer image with higher resolutions. Here we will review the Epson Pro Ex10000 laser projector.
Features for Epson Pro Ex10000 Laser Projector
This advanced and highly equipped projector came with 4500 lumens, and 3 LCD is one of the best projectors by Epson to date. This projector came within a compact size, making it convenient to move it from place to place with ease, whether it is a working space or a classroom. The Epson Pro EX10000 laser projector came with a soft-sided compact bag that plays a vital role in storage functions. The best storage capacity to store the cables and other accessories and make portability highly convenient is convenient for the user.
Display Mode for Epson Pro Ex10000
A full high definition projector with 4500 ANSI lumen power with a 3LCD display of green, red and blue provide the rainbow effect to the screen. Further, it makes the process easier and more comprehensive and helps viewers achieve a better experience. In addition, the 3 LCD chip in the Epson pro-ex10000 laser projector provides a full spectrum of color compared to the DLP projectors.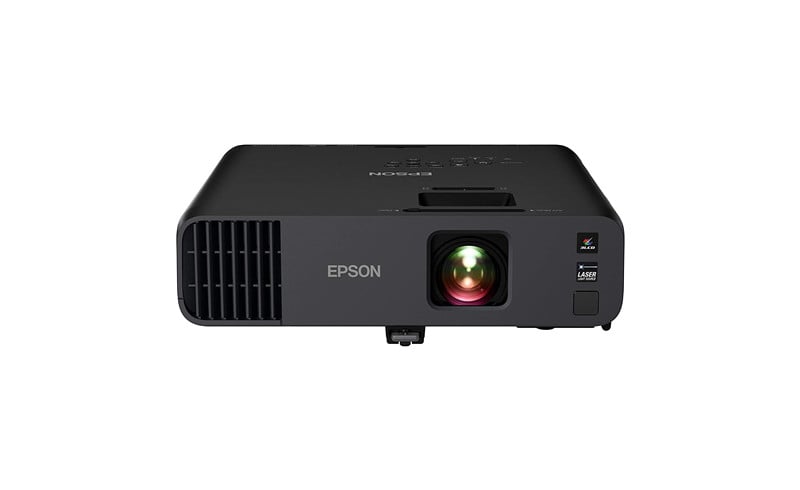 Key features for laser projector
This fantastic projector's ability to display a brighter image with vibrant color depiction is stronger than the DLP ones.
An excellent image projection of up to 300-inches is possible through this finest projector. Also, it resolute supreme quality view with better clarity and illustration.
A perfect massive screen for the depiction of presentation, illustration of the spreadsheet, and better explanation at a meeting are available.
The 9.5lb Epson Pro EX10000 laser projector is perfect with an alert look and vibrant colors. The laser diodes are ideal for a long life span.
This projector is the best for users' AV experience. The inbuilt high-quality 16-watt speakers are the top-notch as sound producers.
The wireless connections allow the easy and convenient display of zoom, Netflix, or any other app. Further, it will provide a full-fledge experience with better productivity and more precise image quality.
| | |
| --- | --- |
| Price: | Almost $1299 |
| Technology: | 3 Chip LCD |
| Brightness: | 4500 ANSI Lumens |
| Weight: | 9.5 pounds |
| Speaker: | Inbuilt with a 16-watt sound system |
| Lamp Life span: | 20000 hours to 30000 hours |
| Connectivity: | Wireless |
| Resolution: | Full HD (1920 x 1080) |