Introduction: We take a closer look at the Casiris OmniStar L80, a projector that aims to offer enhanced brightness and impressive sound quality. With its notable features and technology, the OmniStar L80 seeks to provide an immersive viewing experience. Let's delve into the details and explore what this projector has to offer.
Enhanced Brightness for Vibrant Visuals: The Casiris OmniStar L80 boasts a high brightness level, positioning it among the brighter projectors available. This feature ensures that even in well-lit environments, users can enjoy clear and vibrant visuals. Whether you're watching movies, playing games, or delivering presentations, the L80's brightness allows for a captivating viewing experience with sharp details and vibrant colors.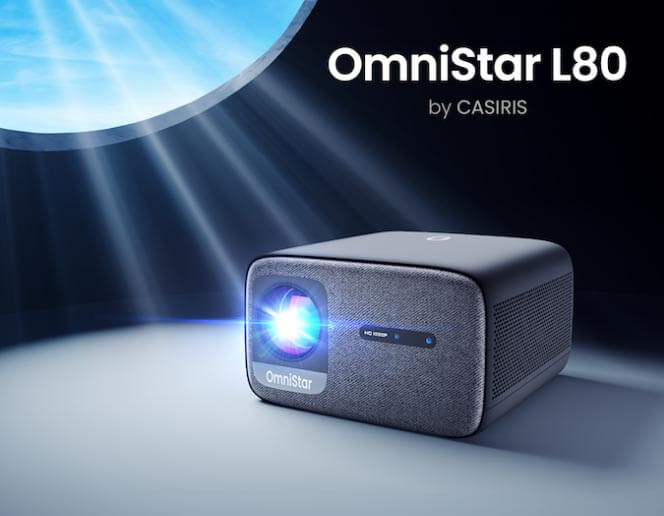 Immersive Sound Quality: Apart from its visual capabilities, the OmniStar L80 also emphasizes sound quality. Equipped with built-in speakers, this projector delivers an immersive audio experience that complements the visuals. The booming sound reproduction enriches content with impressive depth and clarity, whether you're watching a movie or listening to music.
Cutting-Edge Technology: Casiris has incorporated advanced technology into the OmniStar L80 to enhance its performance. With features like keystone correction and adjustable focus, users can easily achieve optimal image alignment and clarity. The projector offers multiple connectivity options, including HDMI, USB, and wireless connections, providing versatility and convenience for connecting various devices.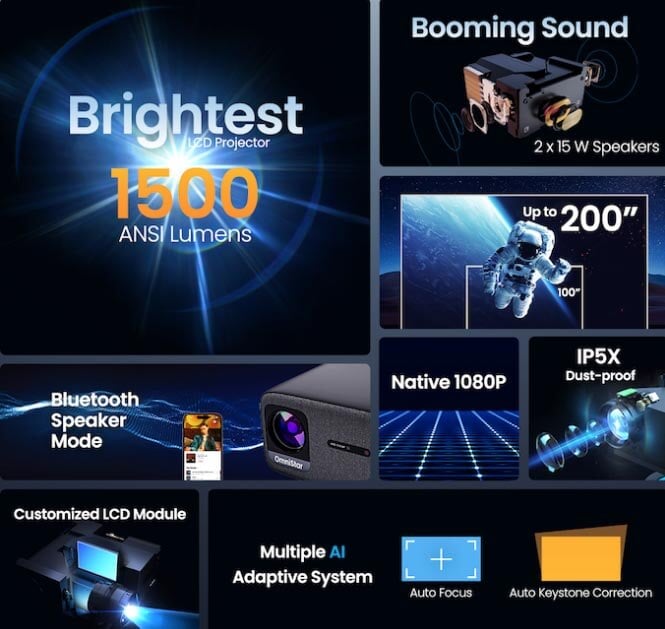 User-Friendly Setup and Interface: Setting up the OmniStar L80 is straightforward, thanks to its user-friendly interface and intuitive controls. The projector's compact and portable design allows for easy installation and movement to different locations. Whether you're planning a movie night at home or a presentation in a conference room, the L80 offers flexibility and ease of use.
Conclusion: The Casiris OmniStar L80 projector presents enhanced brightness and sound quality, offering a promising viewing experience. With its advanced features and user-friendly design, this projector caters to diverse needs, from home entertainment to professional applications. Keep in mind that as the product continues to develop, the specifications and features may be subject to change.
Disclaimer: The information provided in this article is based on the details available on the Kickstarter campaign page for the Casiris OmniStar L80 projector. Please note that the projector's performance and features may be subject to modification as the product undergoes further development and refinement.