In recent news, it has been reported that Philips is set to release the NPX926, a native 4K single-panel LCD projector, to the market. This projector boasts a native 4K display solution and is equipped with an LED light source.
Cutting-Edge Technology: The Philips NPX926 projector features a native 6.3-inch LCD panel with a resolution of 3084 x 2160, delivering a high native contrast ratio for superior picture quality. Additionally, it is equipped with Philips' second-generation LED light source, providing a brightness of 600 ANSI lumens. The projector's lens is crafted from all-glass material and supports HDR and HLG high dynamic range decoding for stunning visuals.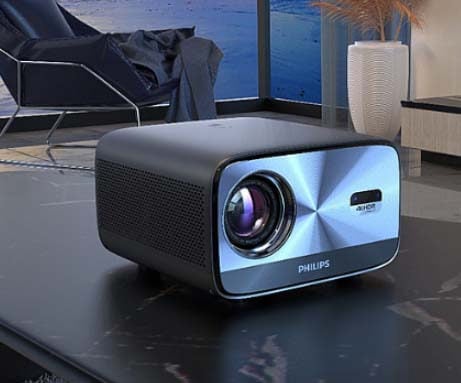 Impressive Audio: On the audio front, the Philips NPX926 projector comes with two 15W speakers and an integrated tuning system by a team of American acoustic experts, ensuring a captivating audio experience to complement its exceptional visuals.
Convenience Features: The projector is designed for user convenience, offering features such as automatic focus, automatic keystone correction, and obstacle avoidance. Moreover, it includes standard interfaces like HDMI 2.0 and HDCP 2.2.
Conclusion: The Philips NPX926 is an exciting addition to the market, offering native 4K resolution and an LED light source for brilliant and immersive visuals. With advanced features like automatic adjustments and high-quality audio, this projector is poised to provide an outstanding home entertainment experience. As technology continues to advance, consumers can expect even more impressive displays and features in the world of projectors.