JIRENO CUBE4 is marketed as the world's brightest sealed projector. This post will review the new projector from many aspects.
Appearance
JIRENO CUBE4 adopts an all-aluminum space-gray design. It has a brown leather handle on the top, making it is portable. Just as the name of JIRENO CUBE4, the shape of the projector is just like a cube.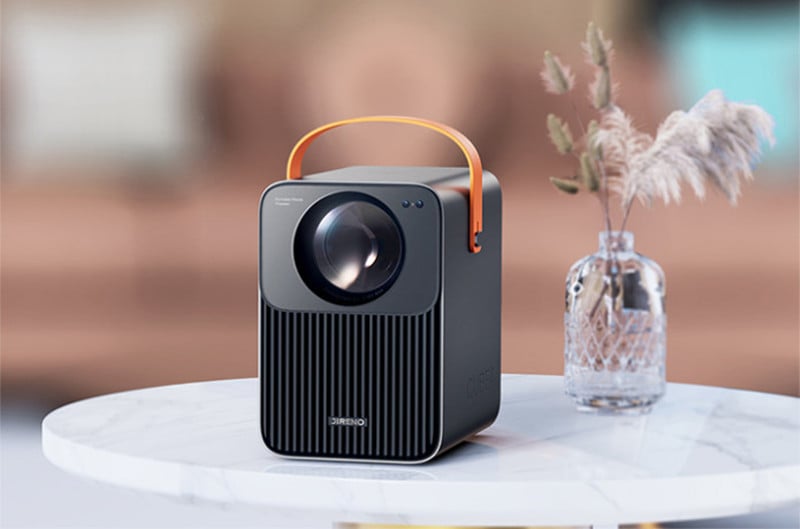 As a portable projector, the size should be small enough. It measures 190*195*130mm and weighs just 2.2kg.
Image
JIRENO CUBE4 adopts LCD display technology and LED as a light source, which has 1920 x 1080P Full HD resolution and supports 4K decoding. The HDR 10 brings more details for the projector image.
It supports auto 6D keystone and autofocus, which is convenient for image adjustment. The sealed optical machine can prevent dust accumulation and avoid black spots on the image after long-term use.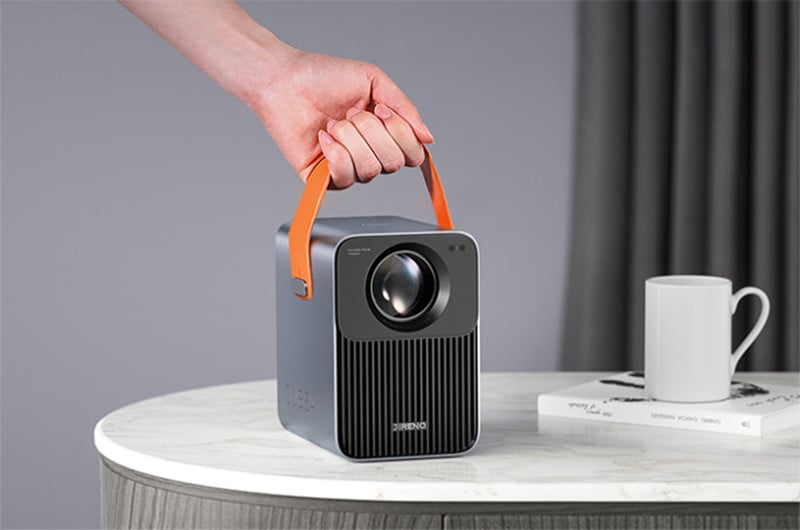 JIRENO CUBE4 is rated at 500 ANSI lumens, much brighter than most portable projectors in the market.
With a throw ratio of 1.25:1, the projector can project a screen size range of 30-200 inches. The projection distance ranges from 1m to 5m. The throw is nothing special compared with a common portable projector.
Audio
It has two 5W speakers with customized diaphragms, enabling a good sound effect. The projector is equipped with its unique VIDU audio technology, bringing a good audio experience.
To ensure a good audio effect, the noise should never be neglected. JIRENO CUBE4's noise level is 20dB, a common value for similar projectors.
System
JIRENO CUBE4 operates on JIOS system, a self-developed system based on the latest Android TV system. It adopts Amlogic T972 and carries 2GB RAM and 16GB large internal storage.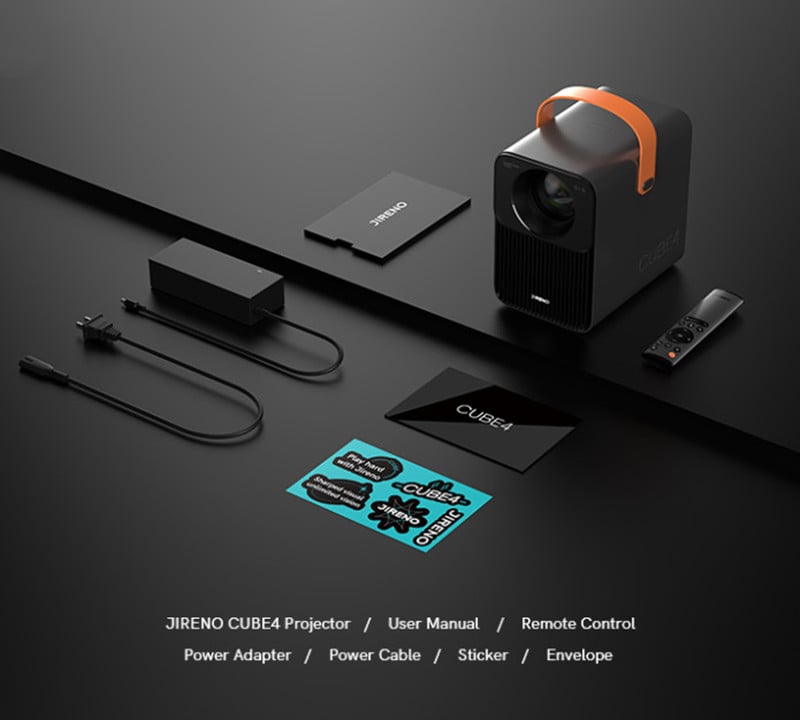 It supports many video applications, such as Netflix, YouTube, Disney+, Tubi, etc.
The projector supports dual-band 2.4/5G Wi-Fi and Bluetooth 5.0, ensuring quick transmission.
To conclude, the projector is a not bad portable projector. It is bright enough as a portable projector, but no many special features. It has a retail price of $339, and the first batch will be shipped from April 2022.