Meauro Projector is a smart LCD projector that is suitable for outdoor use. This post will review the projector from the perspective of appearance, image, audio, and connectivity.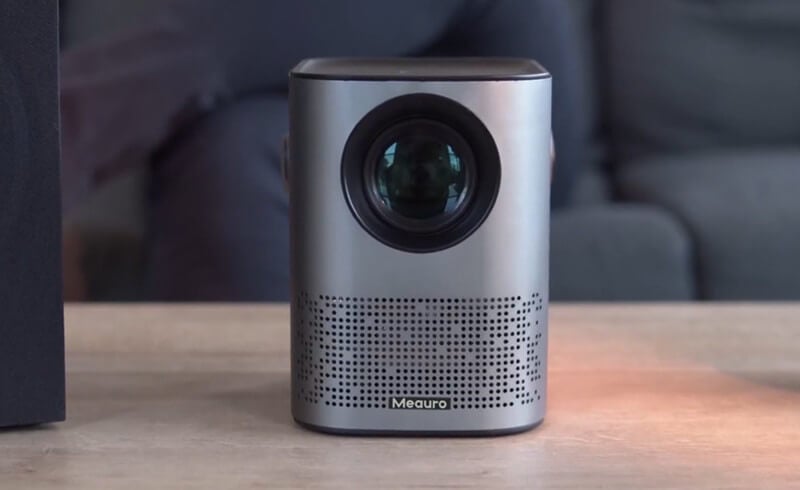 Appearance
Meauro projector has a whole grey body with an orange leather handle, making it portable and convenient for outdoor use. The overall style is vivid and elegant.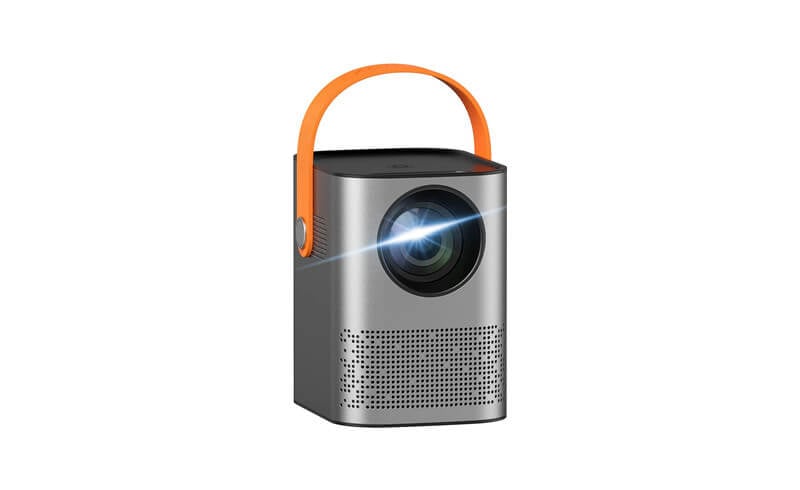 The main lens is located at the upper-central part of the front side. There are many round carved vents for heat dissipation.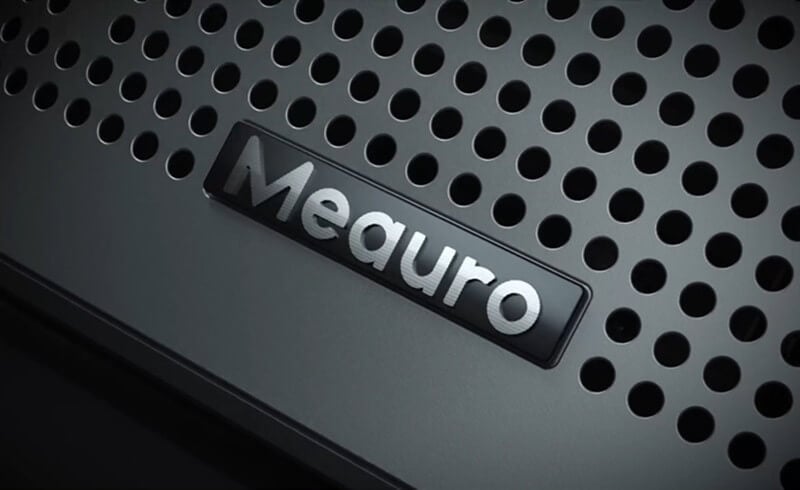 The gear-like knob is located on the top of the projector. You can roll the knob to start keystone correction and make the image rectangular.
Image
With 1080P native resolution, high contrast of 5,000:1, and 6,000 lumens, Meauro projector can project bright and clear images from 35 inches to 200 inches. It requires 1m to project a 35-inch screen and 3.5m to project a 100-inch screen. If you want a 200-inch screen, you can put the projector 7m away from the wall or screen. The throw is not short enough for home use but suitable for outdoor use.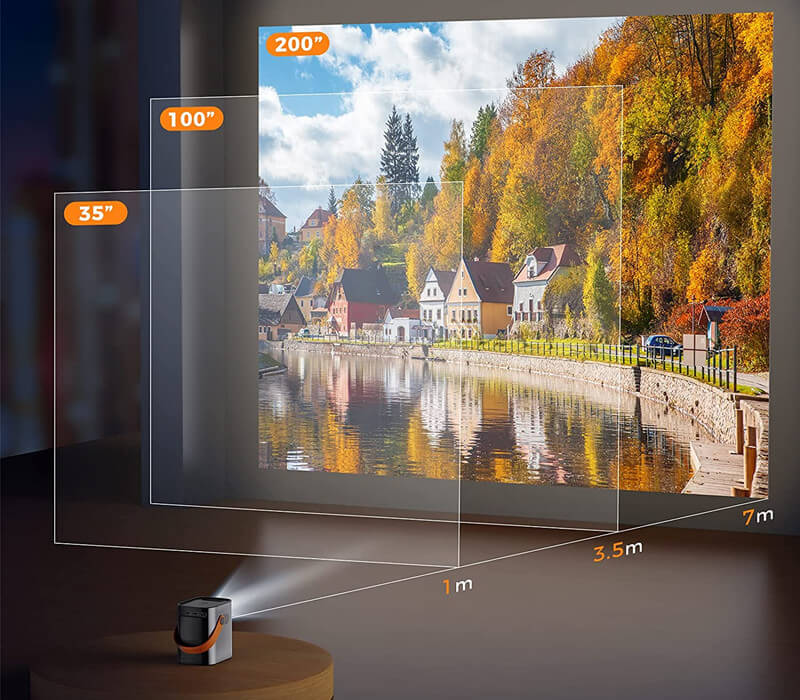 It supports auto keystone correction and 16:9/4:3 aspect ratio, matching the viewing habit and common video formats.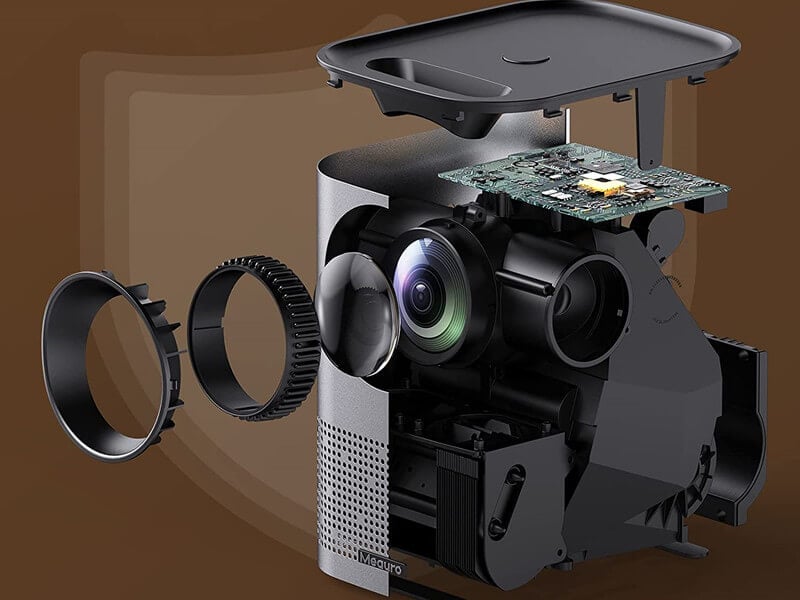 Meauro projector is equipped with a fully-enclosed optical machine, efficiently preventing dust damage and avoiding black spots.  
Audio
Meauro projector operates quietly, and you can hardly hear the noise when it is working.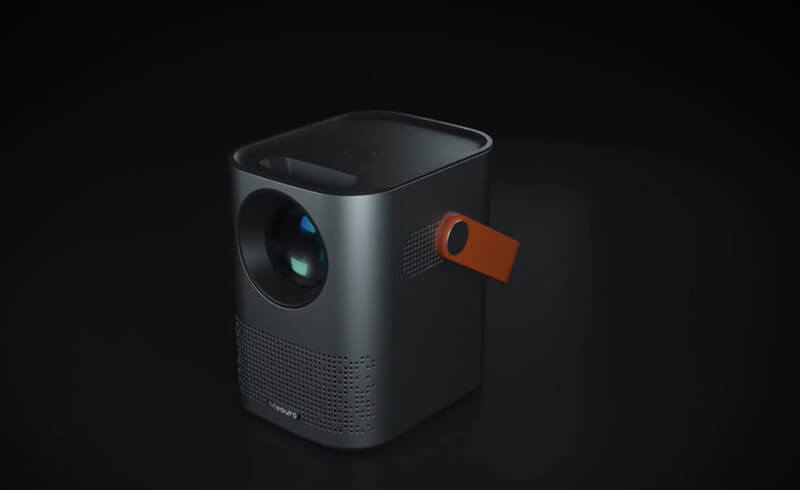 In addition, it has dual speakers, delivering pleasant stereo sound.
Connectivity
As a smart projector, the connectivity and content resources are critical. Meauro projector supports Wi-Fi and supports streaming. It is equipped with HDMI, USB, and AV ports, and supports easy connection to smartphones, PS3, PS4, X-Box One, Switch, TV stick, or Laptop. As it supports screen sharing, you can also mirror the screen from your phone.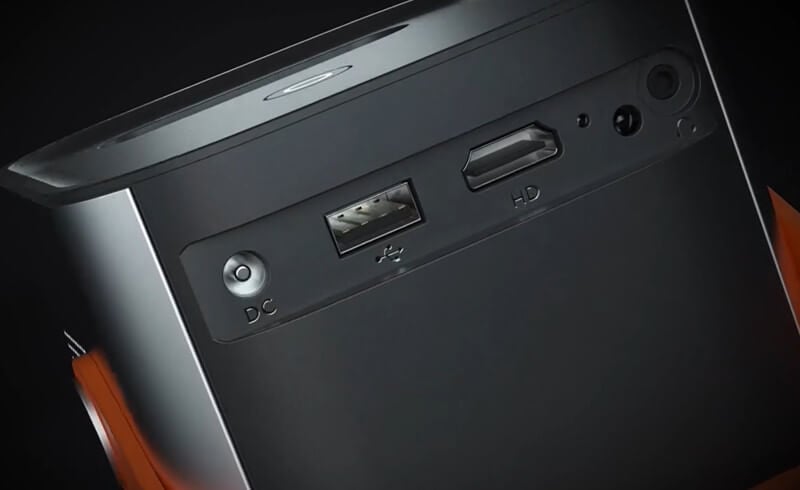 Meauro projector operates on Android 6.0 and has a large storage of 8GB, ensuring a smooth operation and internal storage.
Conclusion
As an outdoor projector, Meauro projector is smart and portable enough. It supports Wi-Fi, video streaming, and screen mirroring so that you can enjoy the video when you have camping.