BenQ EX9323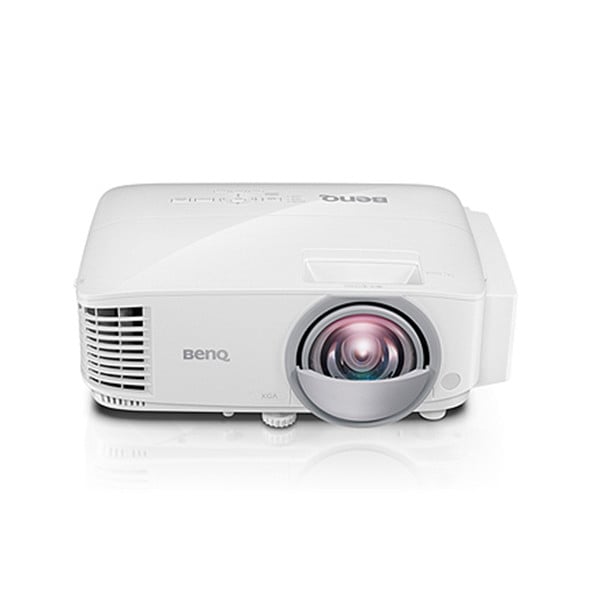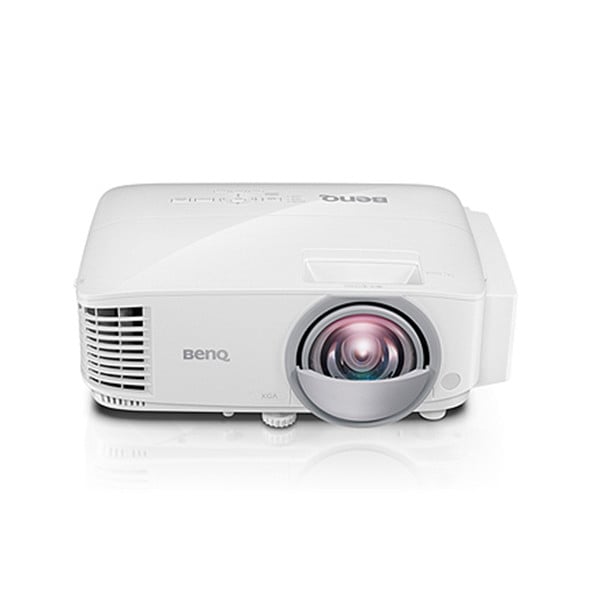 Standard Resolution

:

XGA(1024*768)

Display Chip

:

Texas Instruments DLP digital optical processing projection technology
Lightweight mm dust screen
Capture the small dust in front of you
EX9323 is equipped with MM single-layer light and thin dust-proof filter screen to effectively filter most impurities and dust in the air, and take care of it carefully in a dusty environment to prevent the projector from "getting sick" due to dust "infection". There is also built-in software and monitor to monitor the filter screen anytime and anywhere, automatically remind you to replace the filter screen in time, and become a close assistant when you work.
Excellent picture texture presents the brilliance of every second
The high-definition highlight makes the projected picture clearer and brighter, attracting students' attention. In addition, the strong contrast makes the dark part of the projected picture more detailed, the picture quality keeps fresh, and tries its best to restore the outline and color of each place, so that the fish swimming in the picture can reach the tentacles.
0.61 type short focus projection
Give teachers a flexible class space
Therefore, it is far away from the long-distance projection, shortens the projection distance by half, and still maintains a detailed and shocking projection effect. Shorter projection distance to prevent dazzling light from directly entering the eyes, resulting in unpredictable damage, so that you can comfortably enjoy every minute of the class. Say goodbye to the shadow that destroys the demonstration effect. You can move as you like and go wherever you want, so that you can interact more closely and freely with students.
Smart eco energy saving
BenQ intelligent energy saving technology
The intelligent economic mode not only reduces the bulb power by 70%, but also maintains the normal brightness and contrast of the picture, ensures the clarity of picture quality, reduces a lot of energy consumption for schools and enterprises, and greatly reduces the maintenance cost of projectors. In smarteco mode, the service life of EX9323 bulb is greatly extended, and you have a pleasant visual experience when you reduce the use cost.
User-friendliness
Easy installation and operation
BenQ education projector EX9323 is equipped with a standard hanger to provide educators with a one-stop solution. The hanger is easy to debug and install. There is no need to equip with an electronic whiteboard, start interactive teaching immediately, touch and write compatible, and bring unlimited classroom fun to teachers and students.
BenQ EX9323 - Specs
Optical Parameters
Brand

Brand

BenQ

Brand Model

Brand Model

BenQ EX9323

Display Chip

Display Chip

Texas Instruments DLP digital optical processing projection technology

Display Technology

Display Technology

DLP

Standard Resolution

Standard Resolution

XGA(1024*768)

Maximum Supported Resolution

Maximum Supported Resolution

UXGA(1600*1200)

Image Contrast Ratio

Image Contrast Ratio

20000:1

Throw Ratio

Throw Ratio

zero point six one

Keystone Correction

Keystone Correction

Vertical: ± 30 degrees

Lamp Life

Lamp Life

Normal mode: 6000 hours, economic mode: 10000 hours, intelligent power saving mode: 15000 hours

Lamp Type

Lamp Type

Ultra high pressure mercury lamp
Projection Parameters
Image Size

Image Size,projector1

60-120 inches

Screen ratio

Screen ratio

4: 3 (5 options)
Ports
I/O Connection Ports

Connection Ports

two × VGA interface
one × HDMI(v1.4a)
Other
Size(HxWxD)

Size(HxWxD)

three hundred and twenty × one hundred and twenty × 239mm

Power Usage

Power Usage

280W, standby power: < 0.5W

Machine weight

Machine weight

2.7kg

Warranty

Warranty

2 years

other

other

Short focus