XGIMI HORIZON Pro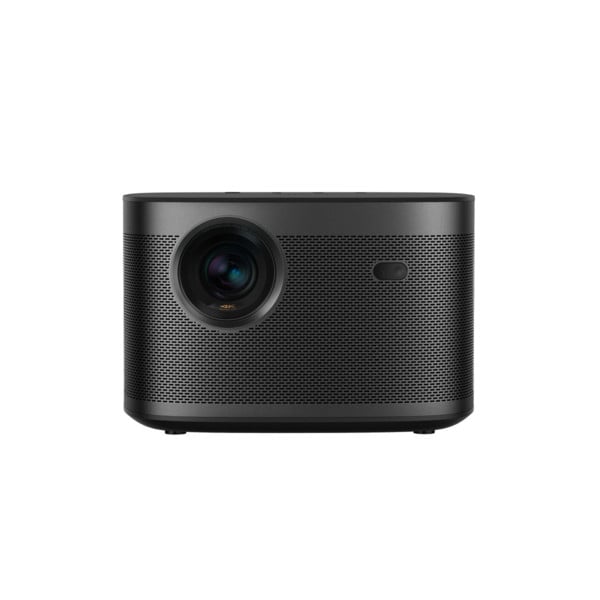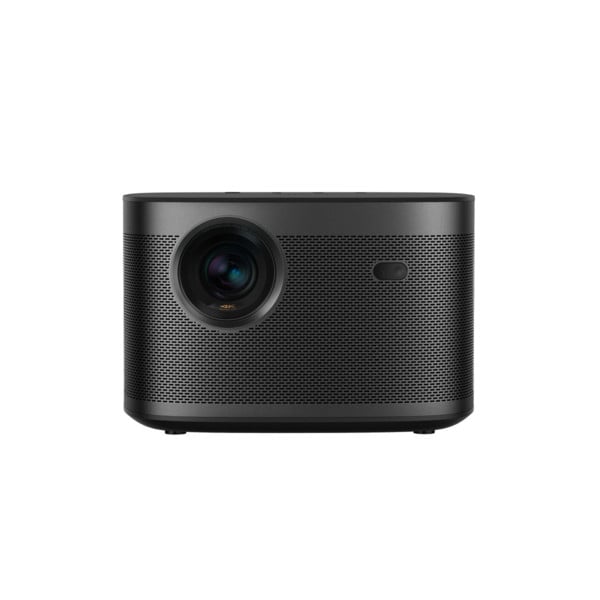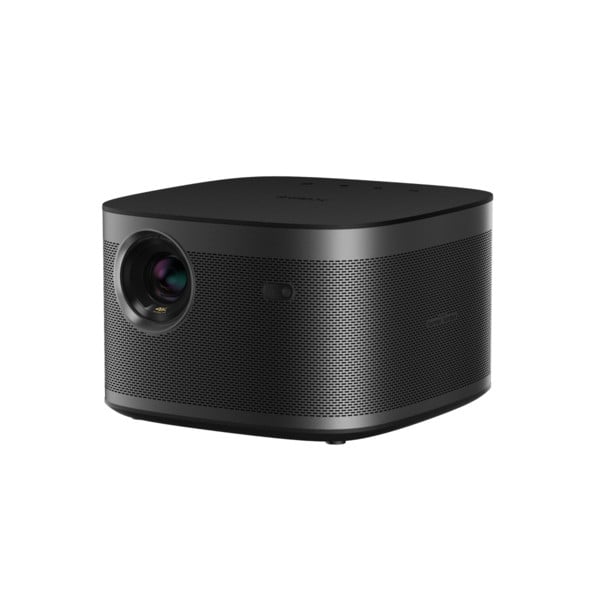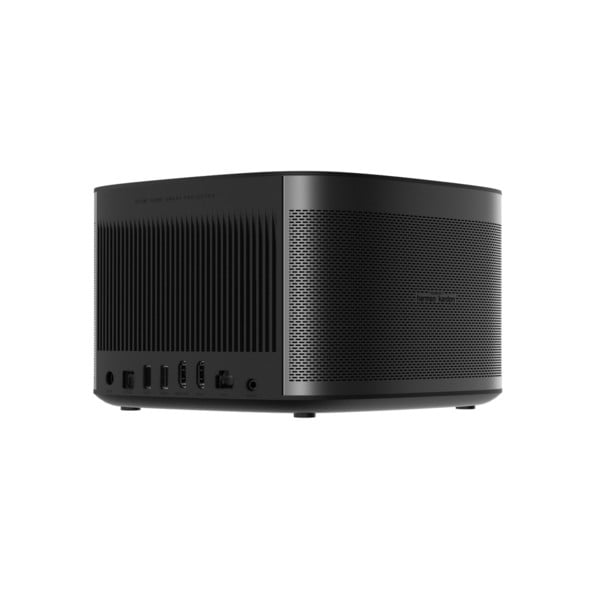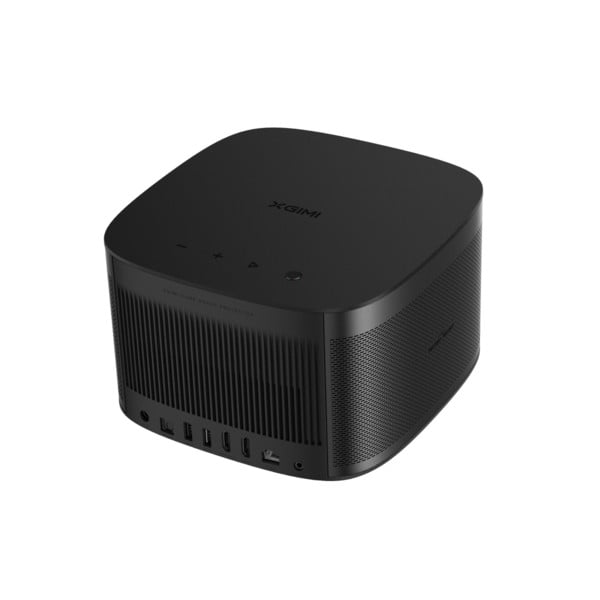 Standard Resolution

:

3840 x 2160 (4K)

CPU

:

MT9629, Cortex-A55 x4
"XGIMI's innovative Horizon Pro – a compact, easily portable 4K HDR model with Android TV smart talents – offers a plug-and-play user experience and the ability to be installed almost anywhere. Automated focus and keystone correction are joined by intelligent 'obstacle avoidance' to adjust its image to fit any wall surface, plus automatic alignment for use with a dedicated screen. Pictures, delivered by a 2200 Lumens LED light source, are sharp, bright and intensely colored. The generous connectivity includes Wi-Fi and Bluetooth for streaming sources, HDMI for Blu-ray playback and a digital audio output for hook-up to an external sound system – although the performance of the Horizon Pro's own Harman/Kardon speakers is worthy of praise."
–Reviews from EISA Awards Panel
The Horizon Pro measures approximately 20.8 cm wide by 21.8 cm deep and 13.7 cm high, for a weight of 2.9 kg, which means that it is quite easy to carry.
In terms of look, the device is largely inspired by the Xgimi H1 and H2, which we did not have the opportunity to test, but with some technical improvements.
The Horizon Pro benefits from a few extra elements to justify this move upmarket, starting with a charcoal gray skin that gives it a slightly more premium look than the H1 and H2.
The optics flanked by a golden 4K Ultra HD logo sets the tone. We also note on the front, on the right, the presence of the small camera used for the automatic focus of the image. Even the geometry is managed alone.
To do this, the Horizon Pro projects a patterned test pattern, thanks to which the small camera can then focus, but also correct the trapezium defects. And every time you move the product, the operation is restarted.
Of course, all the options are available in the menus to adjust the settings manually. You can see here that there is still a lot of Chinese text, due to the pre-production model, which can complicate the settings.
It should also be noted that the Horizon Pro does not have a zoom lens. It is a fixed focal length with a projection ratio of 1.2:1 that will allow you to have beautiful and large images provided that you give it the necessary distance.
At the back, the connectivity consists of two HDMI 2.0 sockets, two USB sockets, an optical digital audio output, a headphone socket and an Ethernet port to support the Wi-Fi connection if necessary.
The remote control, with its metal body, is well designed. The fact that it is Bluetooth is another asset, especially for controlling Google Assistant. On the other hand, it is rather minimalist and you have to multiply the clicks in the menus to control the projector.
Note that with such a format, this 4K projector does not include its transformer! Beware, the power supply unit alone weighs nearly 850 grams – not very discreet in mobile use – but it has the advantage of providing a cable length of about 2.4 meters. It's up to you to see if that's enough.
Finally, the Horizon Pro has a screw thread on the bottom of the block, in case you have a tripod that is sturdy enough to mount it. Some might have preferred that Xgimi provided a more conventional VESA mounting system. By the way, for a ceiling installation, the large power supply could become a major drawback.
Without being a model of accuracy in terms of colorimetry, the Xgimi Horizon Pro nevertheless offers a very convincing 4K Home Cinema experience. Despite its small size, it provides bright, high-contrast projections. Between its Full HD mode at 120 Hz for occasional gaming and its 4K mode at 60 fps for your sports content, there's something for everyone.
Media Reviews — Comments from Techradar
The XGIMI Horizon Pro is an exemplar 4K projector, with an incredibly sleek design and flexible projection distance. Intense brightness will ensure images are visible even in the daytime, and that HDR performance excels at night. Bar a couple of hiccups around Netflix support and power controls, and issues upscaling from SD and HD, there's plenty to like here.
FOR
Great 4K performance
Sleek, premium design
Affordable price

AGAINST
Upscaling issues
Grainy HD images
Lapses in streaming support
XGIMI HORIZON Pro - Specs
Optical Parameters
Brand

Brand

XGIMI

Brand Model

Brand Model

XGIMI HORIZON Pro

Brightness (ANSI lumens)

Brightness (ANSI lumens)

2200 ANSI

Display Chip

Display Chip

0.47" DMD

Display Technology

Display Technology

DLP

Standard Resolution

Standard Resolution

3840 x 2160 (4K)

Maximum Supported Resolution

Maximum Supported Resolution

4096*2160 @ 60Hz

Image Contrast Ratio

Image Contrast Ratio

10000:1

Throw Ratio

Throw Ratio

1.2:1

Keystone Correction

Keystone Correction

±40 Degrees Auto Keystone Correction

Lamp Life

Lamp Life

25,000 Hours

Lamp Type

Lamp Type

LED

Projector lens

Projector lens

Glass

Focus technology

Focus technology

Auto Focus
Auto Screen Alignment
Projection Parameters
Product type

Product type

Home Projector

CPU

CPU

MT9629, Cortex-A55 x4

RAM

ram

2GB

Storage

Storage

32GB

Operating System

Operating System

Android 10.0

content

content

YouTube
HBO
Showtime
Image Size

Image Size,projector1

30''- 300''

Screen ratio

Screen ratio

16:10, 16:9, 4:3

Screen color

Screen color

1.07 Billion Color Display , 10 Bit , 110% DCI P3

Image Technology

Image Technology

HDR 10 x HLG
AI Brightness Adjustment
MEMC

MEMC

YES

Bluetooth

Bluetooth

Bluetooth 5.0

3D

3D

YES

Sound System

Sound System

Dual 8W Harman / Kardon Speakers , DTS-HD & DTS Studio Sound Dolby

Projection method

Projection method

Front, Rear, Ceiling Mount, Desktop

Time to market

Time to market

2021
Ports
I/O Connection Ports

Connection Ports

DC x 1
HDMI 2.0 x 2
USB 2.0 x 2
LAN x 1
Headphone x 1
OPTICAL x 1
WiFi

WiFi

Dual-band 2.4/5GHz, 802.11a/b/g/n

Bluetooth

Bluetooth

Bluetooth 5.0
Other
Size(HxWxD)

Size(HxWxD)

208.4*218.4*136.2mm

Power Usage

Power Usage

<200 Watts

Noise Level

Noise Level

< 30dB

Machine weight

Machine weight

2.9kg

Accessories

Accessories

Power Adapter * 1
Power Cable * 1
Bluetooth Remote Control * 1
Warranty

Warranty

One year

Battery

Battery

NO

other

other

Auto Screen Alignment
Obstacle Avoidance
Auto Focus
AI Brightness Adjustment
Reviews
4K resolution is really good

4K resolution is really good, but the price is a little too expensive.

very nice projector

Love this projector. Close to perfect!!!!! The Android TV works just like my TV which is nice. The picture is stunning and crystal clear. Sometimes skin/faces in movies get a weird/grainy effect from the processing like noise removal so I turned those off in the settings. HBOmax crashes, so I had to get an Apple TV 4K which works surprisingly well together with the projector when a setting to allow HDMI control is turned on under settings. The auto key correct is SUPER NICE!!! it's fun just to do that function and watch the AI figure the wall out. Games look great, movies look great, overall very nice projector.