ViewSonic X1 vs ViewSonic X2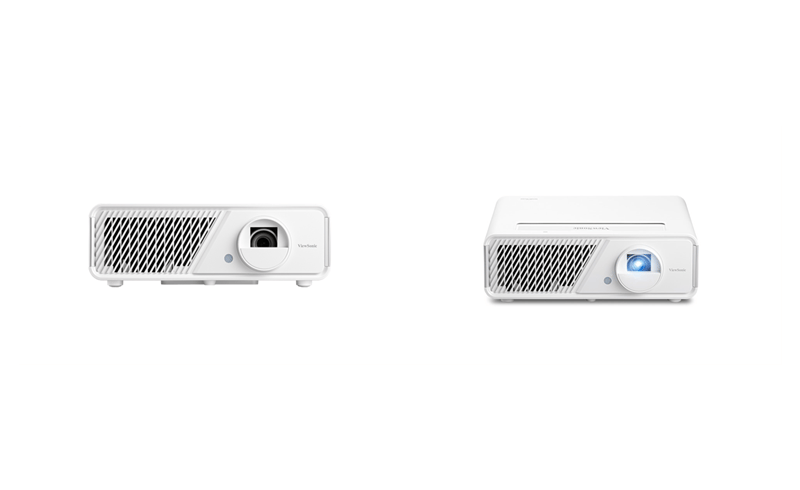 ViewSonic X1 and X2 projector adopt the latest solid-state LED technology. Compared with high-pressure mercury lamps, they are more environmentally friendly and have a longer service life. The LED light source used can provide more than 30,000 hours of hours of use while consuming less than half the power of a typical LCD TV.
X2 has smaller projection throw ratio than X1 has, X1 has 1.3 optical zoom lens while X2 has 1.3 optical zoom lens.
Optical Parameters
Brand

Brand

ViewSonic

ViewSonic

Brand Model

Brand Model

ViewSonic X1

ViewSonic X1

Brightness (ANSI lumens)

Brightness (ANSI lumens)

3100 LED Lumens

3100 LED Lumens

Display Technology

Display Technology

DLP

DLP

Standard Resolution

Standard Resolution

1920 x 1080

1920 x 1080

Maximum Supported Resolution

Maximum Supported Resolution

1920 x 1080

1920 x 1080

Image Contrast Ratio

Image Contrast Ratio

DYNAMIC 3,000,000:1

DYNAMIC 3,000,000:1

Throw Ratio

Throw Ratio

1.15-1.5

0.69-0.83

Keystone Correction

Keystone Correction

Vertical (+/- 40º) / Horizontal (+/- 40º)

Vertical (+/- 40º) / Horizontal (+/- 40º)

Lamp Life

Lamp Life

30000hrs

30000hrs

Lamp Type

Lamp Type

LED

LED
Projection Parameters
Product type

Product type

Home theater

Home theater

Image Size

Image Size,projector1

60 – 150 in. / 1.78 – 3.81 m (diagonal)

60 – 150 in. / 1.78 – 3.81 m (diagonal)

Screen ratio

Screen ratio

16:9

16:9

Screen color

Screen color

1.07 Billion Colors

1.07 Billion Colors

Sound System

Sound System

6W (x2)

6W (x2)

Time to market

Time to market

2022

2022
Ports
I/O Connection Ports

Connection Ports

HDMI 2.0 (WITH HDCP 2.2)x2
3.5MM AUDIO OUT x1
USB TYPE C x1
3.5MM AUDIO IN x1
USB 2.0 TYPE A x1 HDMI 2.0 (WITH HDCP 2.2)x2
3.5MM AUDIO OUT x1
USB TYPE C x1
3.5MM AUDIO IN x1
USB 2.0 TYPE A x1
WiFi

WiFi

5Gn

5Gn

Bluetooth

Bluetooth

BT4.2

BT4.2
Other
Size(HxWxD)

Size(HxWxD)

355.0 x 244.0 x 121.0 mm

355.0 x 244.0 x 121.0 mm

Power Usage

Power Usage

218W

218W

Machine weight

Machine weight

3.6

3.6

Accessories

Accessories

X1 projector, power cable, remote control, Quick Start Guide

X1 projector, power cable, remote control, Quick Start Guide

Warranty

Warranty

3 years

3 years

other

other

1.3x optical zoom

1.2x optical zoom